Biden's SCOTUS commission to hold first public meeting on court reform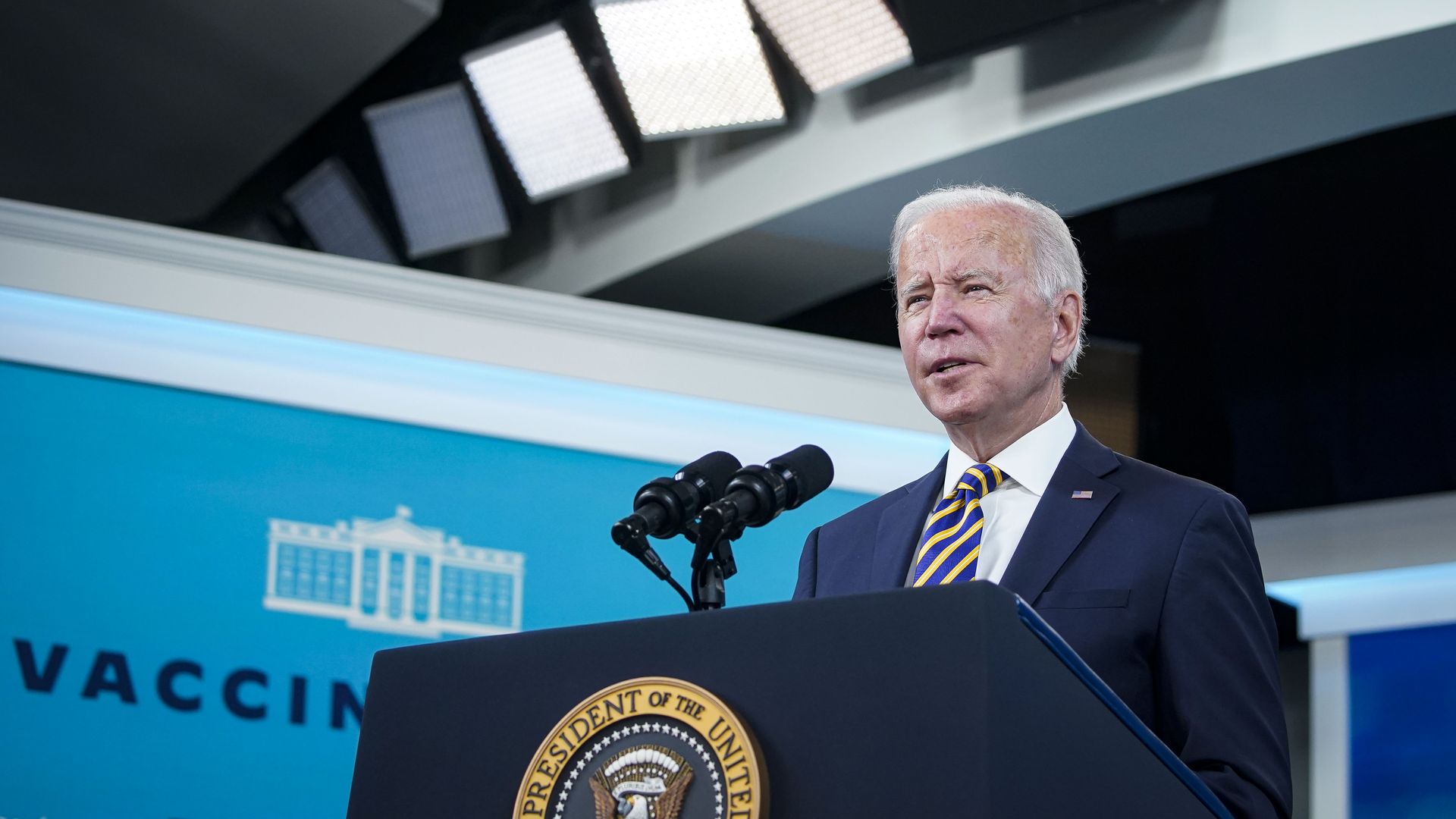 President Biden's bipartisan commission on the U.S. Supreme Court will hold a public meeting on Friday to discuss expanding the court, term limits and more, the White House announced Thursday.
Why it matters: The six-month commission will offer an analysis of the principal arguments surrounding the divisive subject. Progressives are pushing for more seats after former President Trump appointed three justices to the court.
Details: The commission, comprised of 36 law professors, constitutional scholars and former judges, is charged with studying Supreme Court reform, including:
Court packing.
The court's composition.
The norms that guide confirmation of new justices.
Partisan conflict over the court.
Caseload management.
Organization of lower federal courts.
Turnover of justices.
Judiciary disciplinary codes.
Term limits.
Yes, but: White House Press Secretary Jen Psaki said that the commission is delivering an "assessment," not recommendations.
The big picture: Though several congressional allies — including Senate Majority Leader Chuck Schumer — have advocated for expanding the court, Biden still has not said definitively whether he supports adding more seats.
Democrats called for more seats after Republicans swiftly filled former Justice Ruth Bader Ginsburg's seat during an election year.
Democratic lawmakers introduced a bill in the House to expand the Supreme Court from nine to 13 justices in April.
Go deeper