Stephanie Grisham says it was a mistake to work for Trump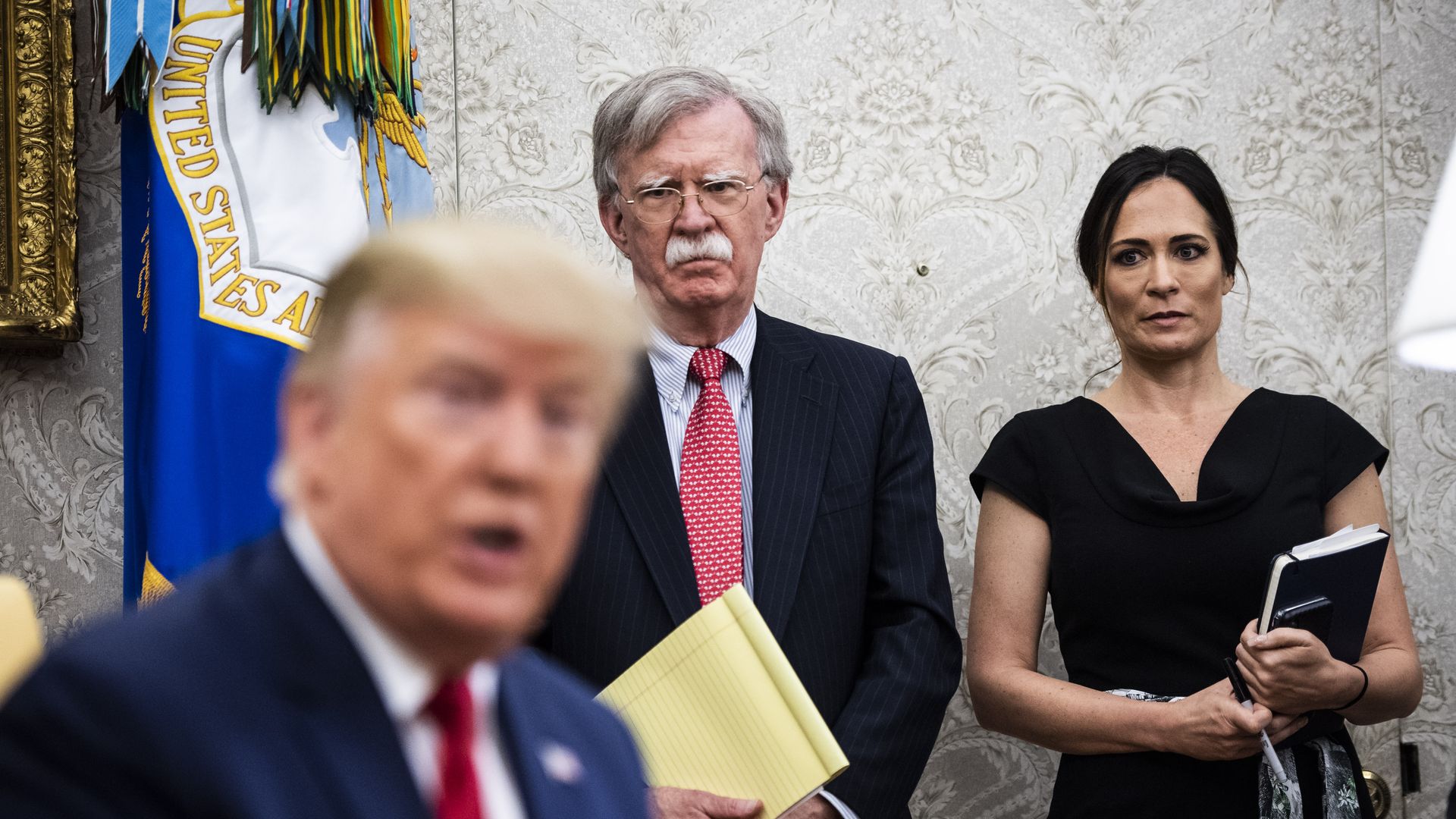 Former Trump aide Stephanie Grisham said in an interview with ABC on Monday that it was a mistake to serve in the previous administration.
The big picture: Grisham's new tell-all book about her years working in the White House is out Tuesday. Grisham served as White House press secretary and communications director for former President Trump, and also as former first lady Melania Trump's chief of staff.
Grisham — who stayed in her post with Melania Trump until the final weeks of the Trump administration, resigning on Jan. 6 — told ABC's "Good Morning America" that she regrets enabling a cultural of "casual dishonesty" at the White House.
What they're saying: Grisham told ABC's George Stephanopoulos' that Trump would be "the front-runner in the Republican Party" if he were to run in the 2024 GOP presidential primaries — as he's often hinted.
She added that he's on a "revenge tour," targeting Republicans who voted against him in his impeachment trial over the Jan. 6 U.S. Capitol riot.
"I want to just warn people that once he takes office if he were to win, he doesn't have to worry about re-election any more," Grisham said. "He will be about revenge, he will probably have some pretty draconian policies."
Of note: When asked by Stephanopoulos why she stayed at the White House until nearly the end, Grisham said it was a "fair" and "complicated question."
Grisham said she entered the administration a Trump supporter but upon joining the West Wing "started to see what it was really like and I regretted that decision immediately."
The bottom line: "Was it a mistake to work for President Trump?" Stephanopoulos asked.
Go deeper