Liz Cheney: Americans deserve better than choice of Biden or Trump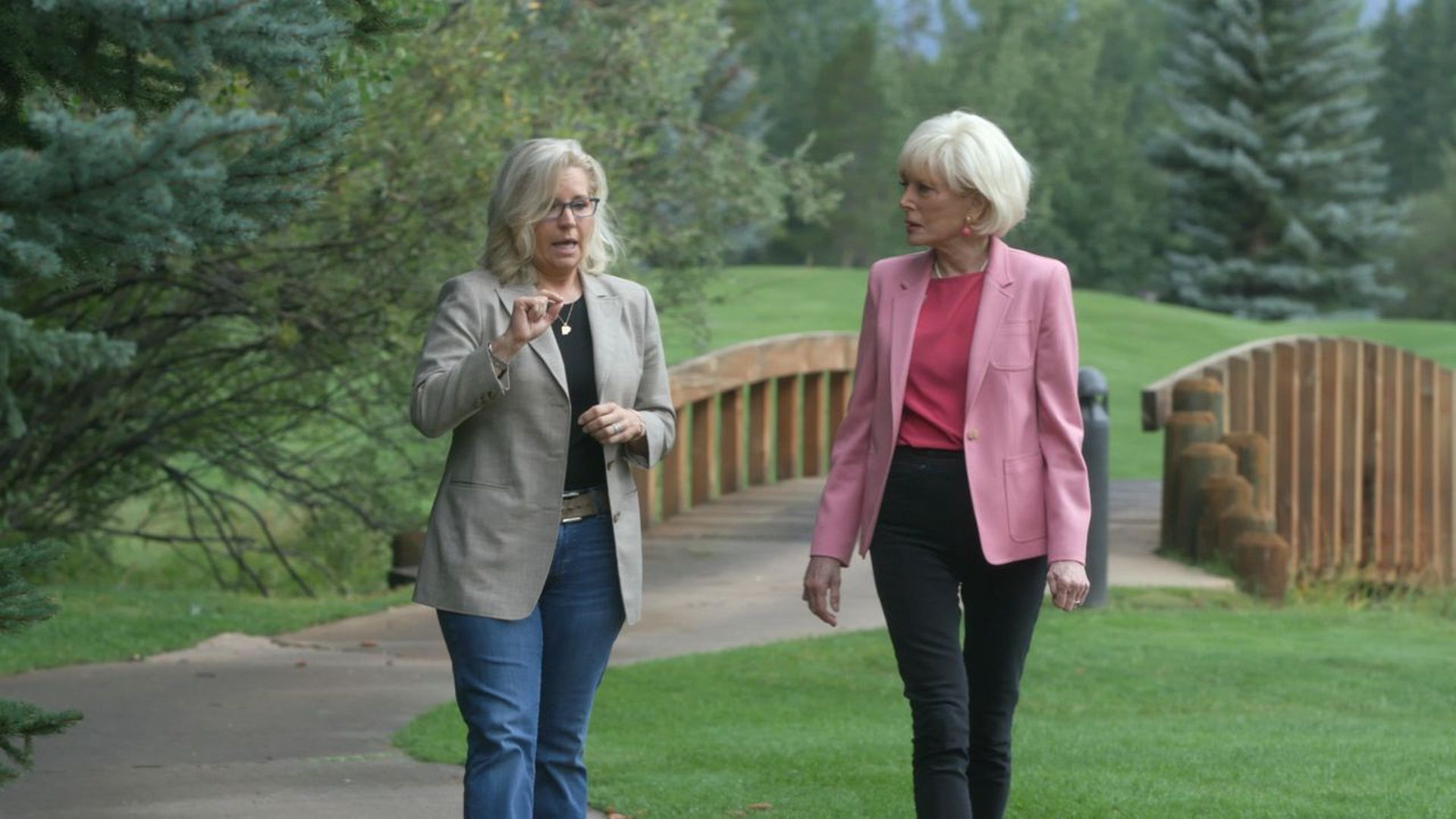 Rep. Liz Cheney (R-Wyo.) told CBS' "60 Minutes" in an interview broadcast Sunday that Americans "deserve better than having to choose between" President Biden's "disastrous" policies and former President Trump, "who violated his oath of office."
Why it matters: Cheney made the remarks after CBS' Lesley Stahl put it to her in the interview that Republicans feel that her joining the House select committee in charge of investigating the Jan. 6 U.S. Capitol riot helps "keep the focus on Trump instead of on the shortcomings of the Biden administration."
What she's saying: "Those who think that by ignoring Trump, he will go away, have been proved wrong," Cheney replied.
"And in my view, the American people, they deserve better than having to choose between what I think are the really disastrous policies of Joe Biden — in a whole range of areas, really bad for our economy. 
"From a national security perspective, what's happened, what he's done in Afghanistan: very dangerous policies for the country. But the alternative cannot be a man who doesn't believe in the rule of law, and who violated his oath of office," she added.
The big picture: The Wyoming Republican Party formally censured Cheney in February for voting to convict Trump for a charge of inciting the U.S. Capitol insurrection, of which he was acquitted after the Senate failed to reach the required two-thirds majority.
Her criticism of Trump saw her ousted as GOP conference chair and she faces a tough reelection campaign after the former president endorsed Cheney's challenger in the Wyoming House primary contest, Harriet Hageman.
Yes, but: Cheney told Stahl "a lot" of Republicans in the House and the Senate have privately praised her for speaking out against Trump.
Pressed by Stahl on why the lawmakers wouldn't publicly support her, Cheney said there's a perception that they would put themselves in "political peril" if they're seen to go against Trump.
"That's a self-fulfilling prophecy because if Republican leaders don't stand up and condemn what happened then, the voices in the party that are so dangerous will only get louder and stronger," Cheney added.
Go deeper: Cheney says she was "wrong" to oppose same-sex marriage
Editor's note: This article has been updated with new details throughout.
Go deeper