Washington Post expands 202 newsletter franchise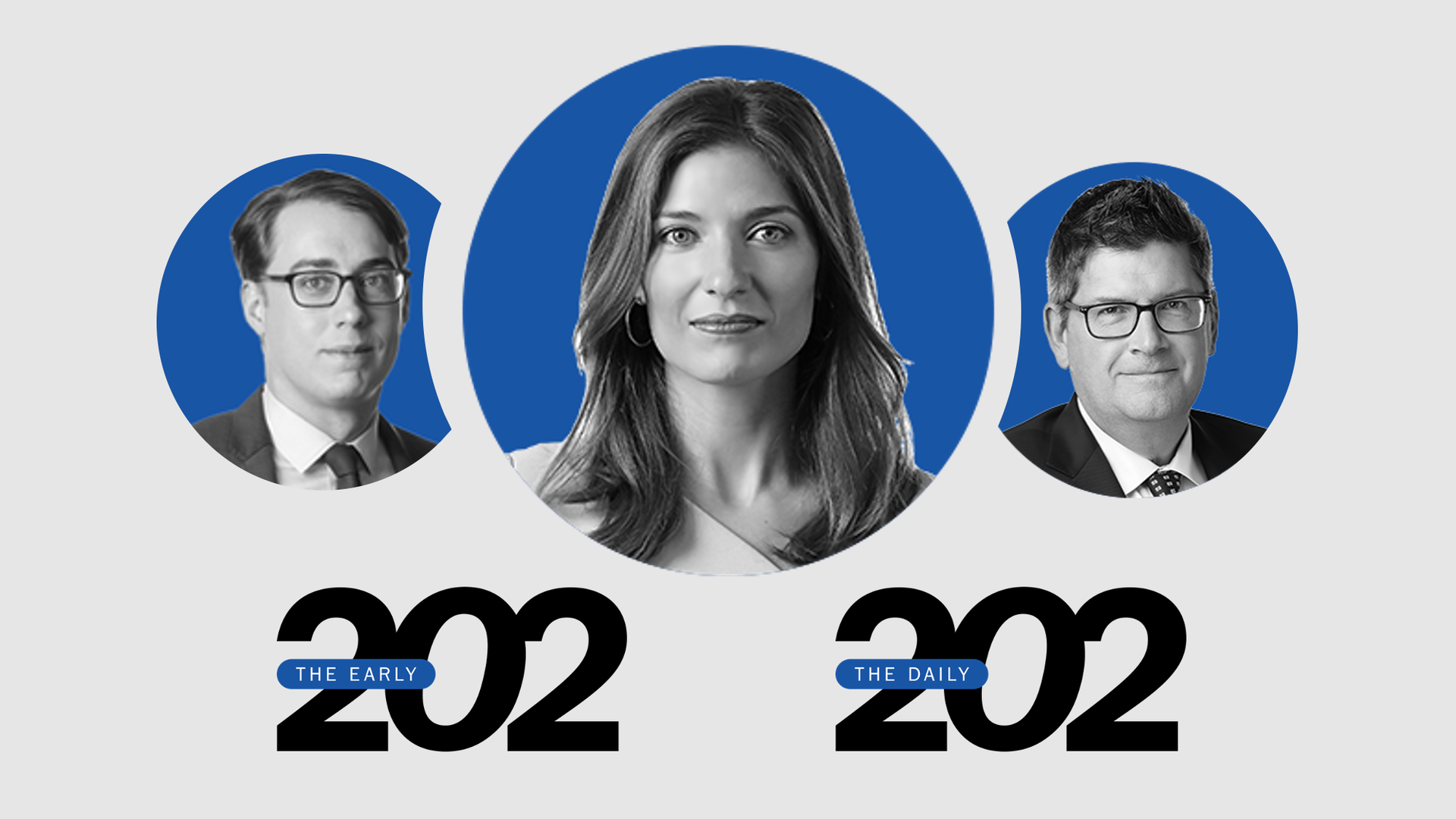 The Washington Post is relaunching its 202 newsletter suite with a new email around climate, new authors and an expanded product suite.
Why it matters: The redesigned products are meant to be more digestible and personality-driven, says Rachel Van Dongen, editor of the Washington Post's 202 newsletters, the editorial franchise that delivers news for D.C. decision-makers.
Details: Moving forward, the Post's early morning newsletter will be around 1,400–1,500 words, down from roughly 2,000. Its daily late-morning newsletter will be around 2,400 words, down from roughly 3,400.
"It's something that our readers wanted," says Van Dongen. "This is a really busy target audience and there's so much competition in this space. We're trying to provide the best quality journalism in the shortest format."
The Post is also rebranding the newsletters to be more personality-driven. A new marketing campaign, launching Monday, will feature the faces of newsletter authors.
"We're leaning into personalities," she says. "In these newsletters specifically and around town, people want to connect with the authors and have two-way communication. We are leaning into that with new branding around the authors."
Its early morning newsletter, Power Up, is being rebranded The Early 202. The email is co-authored by existing Power Up writer Jackie Alemany and Politico alum Theo Meyer. Meyer's experience covering political influence and the White House will bring an expanded focus to the newsletter, which already covers Congress, government agencies and the courts.
The Post is also launching The Climate 202, an expanded version of The Energy 202 newsletter, in addition to its existing specialized policy 202 newsletters around cybersecurity, health and tech. The new email will be written by E&E News veteran Maxine Joselow starting at the beginning of October.
Earlier this year, the Post announced that Olivier Knox, a veteran political reporter who served as SiriusXM's chief Washington correspondent, would take over as anchor of the Washington Post's daily political newsletter, The Daily 202. That newsletter will continue to publish around 11:30am ET.
The big picture: The newsletter business in Washington has become increasingly competitive, as more media companies and individual reporters look to launch products that reach the high-end opinion leaders.
Asked how the Post will remain competitive in that space, Van Dongen said, "The biggest factor that differentiates ourselves from competitors is that we're the Post and we have best-in-class political reporters."
"The leadership audience is the hometown audience for the Post," she said. "We are always looking to deepen our engagement with them. ... That audience is critical to the Post."
What's next: The 202 franchise featured a daily podcast hosted by former Daily 202 author James Hohmann. Van Dongen says that new audio products for the franchise are being considered for the future.
Go deeper