"Shang-Chi" expected to crush Labor Day box office record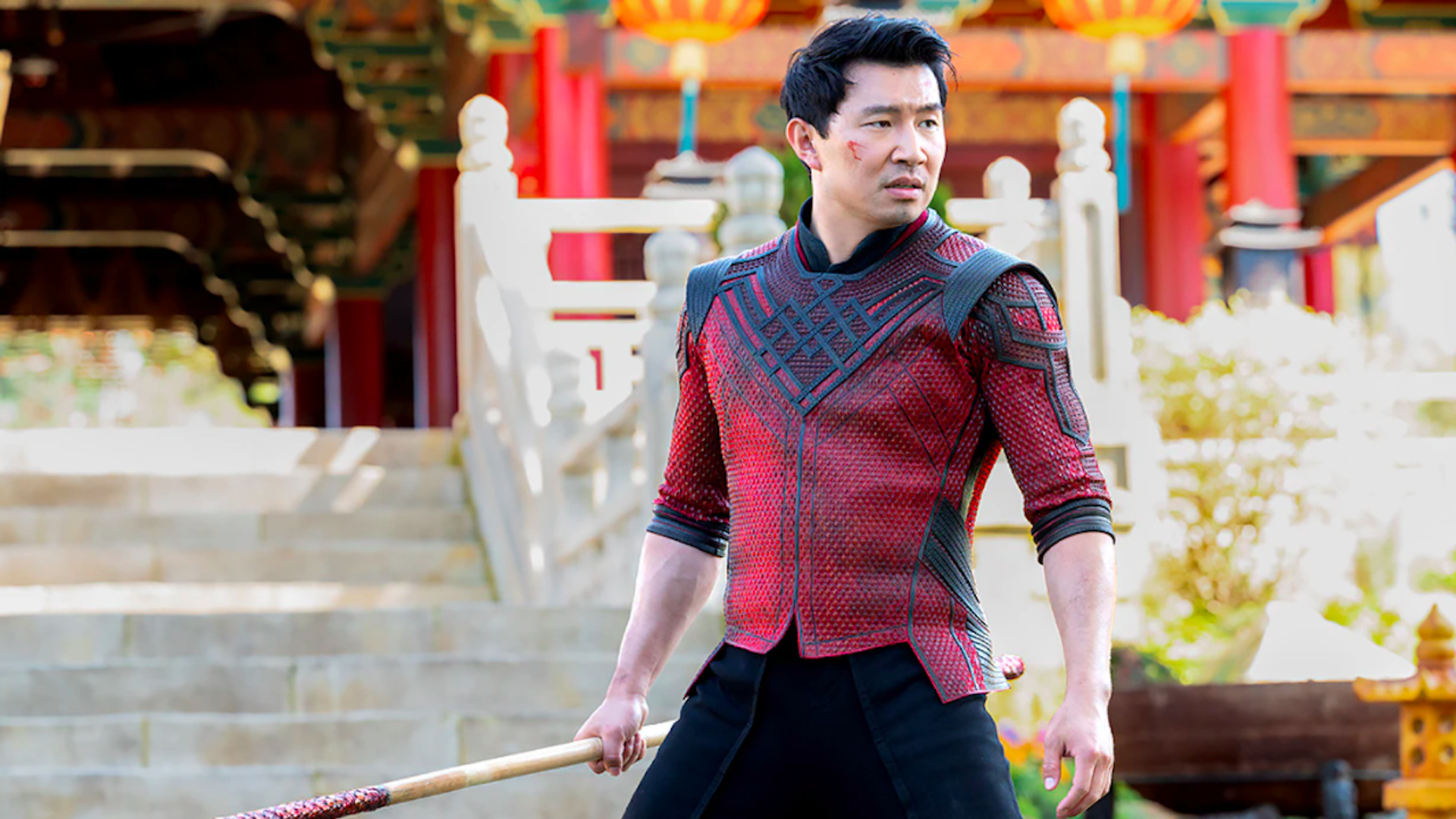 Disney's new Marvel hit "Shang-Chi and the Legend of the Ten Rings" is expected to break records at the box office this weekend, giving the movie theater industry a glimmer of hope heading into the fall.
Why it matters: A few recent box office hits like "Candyman" and Disney's "Free Guy" prove that consumers are still willing to go to the theater despite the Delta variant. But overall, the box office is still pacing far behind 2019 totals and likely won't be able to recover meaningfully until 2022.
"'Shang-Chi' will be another good test," Comscore senior media analyst Paul Dergarabedian tells Axios. "But 2022 is when we can start to assess what we've learned over the past many months and then perhaps make bold statements about the future of the industry."
Details: The Labor Day box office is typically one of the slowest each year, with many families looking to get out of town before school returns.
"Shang-Chi" is expected to do well because it has huge buzz, it doesn't have much competition this weekend, and because it's one of the first Marvel films since the start of the pandemic that Disney is making available exclusively in theaters. It will be available on Disney+ after a shortened, 45-day exclusive run on the big screen.
Dergarabedian expects "Shang-Chi" to bring in well over $60 million for its three-day North America debut and over $75 million over the full four-day weekend.
That would obliterate the previous Labor Day record-holder — MGM's horror film "Halloween" — which earned over $30 million over the long weekend in 2007.
Yes, but: Even if some consumers are comfortable returning to the theaters, the pandemic-driven shift to streaming means that movie studios will want to continue experimenting with hybrid releases.
"The amount of movies heading to streaming has increased substantially," says Lightshed Partners analyst Rich Greenfield. "Streaming services are important to these studios, so they recognize the importance of getting moves there sooner."
Some studios are making films available on streaming for free or for a premier access fee at the same day they debut in theaters. Others are making movies available on streaming after a shortened theatrical window.
Greenfield notes that HBO Max, which made the entire movie slate from Warner Bros. available to subscribers on the same day that the films debuted in theaters, was the only streaming service that outperformed this year domestically.
The big picture: It's clear that the box office won't return to pre-pandemic levels any time soon.
While the vast majority of movie theaters in the U.S. are open, studios are still trying to figure out whether they should delay their biggest hits. Paramount said last week that it would push "Top Gun: Maverick" from November to May 2022 and would push "Mission: Impossible 7" from May to September 2022.
Be smart: One genre that has been able to reliably produce big numbers for studios that are wary of putting their most expensive action films out is horror. Horror films tend to be lower budget, so there's less profitability risk in keeping them in theaters.
The bottom line: "Like so many industries, I think full recovery is highly dependent on the state of the pandemic, comfort levels, and eventually the ability for kids under 12 to be vaccinated," says Shawn Robbins, chief analyst at Boxoffice Pro.
"When it comes to long-term recovery, the outlook is optimistic based on the demand we're already seeing in a market that's not fully vaccinated and while variants are still a concern. The X factor is timing."
What's next: Robbins notes that most demand to return to the theater is coming from the 15-40 age range, especially among men, which should bode well for action films like "Shang-Chi."
"That's a key factor for studios planning when and how to release films aimed at that demographic," he said.
Go deeper