Missouri governor pardons McCloskeys, who pointed guns at protesters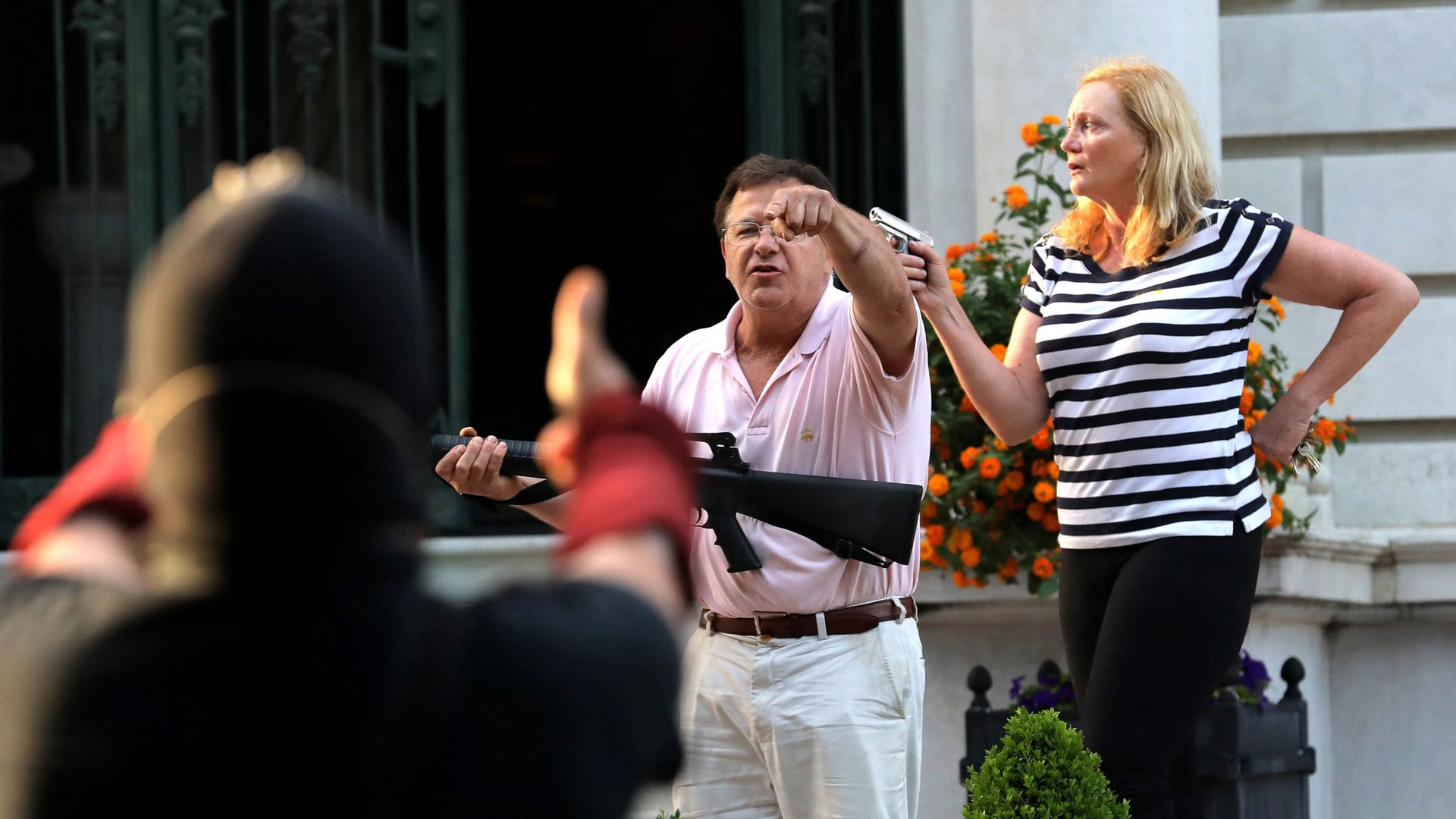 Missouri Gov. Mike Parson (R) on Tuesday pardoned Mike and Patricia McCloskey, a St. Louis couple that gained national notoriety after brandishing guns while social justice protesters marched by their mansion in June 2020.
Flashback: Last July, Parson vowed to pardon the couple — who pleaded guilty to one count of fourth-degree assault last month — if they were ever convicted of a crime.
The anti-racism demonstrators passed the McCloskey's mansion on their way to protest George Floyd's death in front of the St. Louis mayor's home. The couple emerged with an AR-15-style rifle and a semiautomatic pistol.
The couple was indicted on charges of unlawful use of a weapon and tampering with evidence in October 2020 but entered a plea agreement this June.
No shots were fired and no one was injured during the incident.
The big picture: Mark McCloskey, who has become a hero in conservative circles, filed paperwork in May to run for Missouri's Senate seat.
Go deeper