Exclusive: New Facebook partnership tackles health misinformation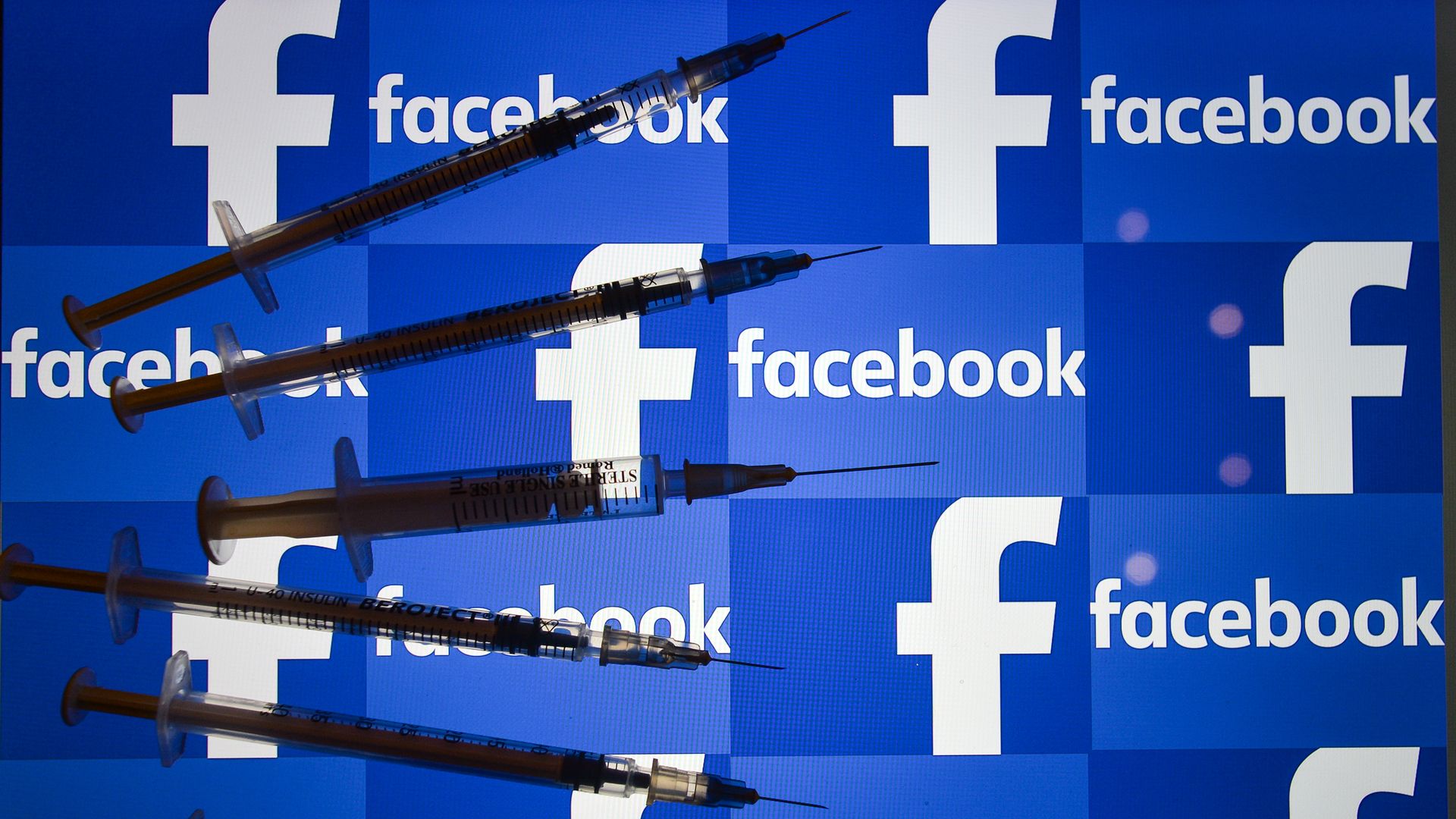 Facebook is partnering with a global tech non-profit called Meedan to give its 80+ fact-checking partner organizations access to training from experts in how to handle health and vaccine misinformation, a spokesperson tells Axios.
The big picture: It's part of an expanded effort by Facebook to reduce health misinformation on its platform. The tech giant is facing increasing criticism from the Biden Administration and others that it isn't doing enough to curb misinformation about COVID-19 vaccines.
Details: Meedan will host a series of virtual training sessions between its team of doctors, scientists and other health experts and Facebook's third-party fact-checkers on how to better spot and fact-check misinformation.
Meedan's Digital Health Lab compiles research-based evidence from experts to to address digital health information misinformation. A large part of what Meedan focuses on is providing fact-check trainings specifically for health information to groups that need support.
Moving forward, the partnership will give Facebook's fact-checking partners access to Meedan's health experts whenever they need immediate help with health-related fact-checks.
By the numbers: Facebook has spent $84 million on programs supporting its fact-checking efforts through the Facebook Journalism Project in the past five years.
It relies on third-party fact-checkers to police misinformation so it's not on the hook itself for making tough calls on controversial material.
Flashback: Facebook in February said it will take tougher action against claims that vaccines, including the COVID-19 vaccination, are not effective or safe. That position was a reversal from its previous position on vaccine misinformation.
The big picture: Fears of a fourth wave of COVID-19 infections in the U.S. are driving more Republicans and right-leaning media, as well as tech companies, to promote vaccinations and combat misinformation.
Go deeper