The ad market belongs to every business now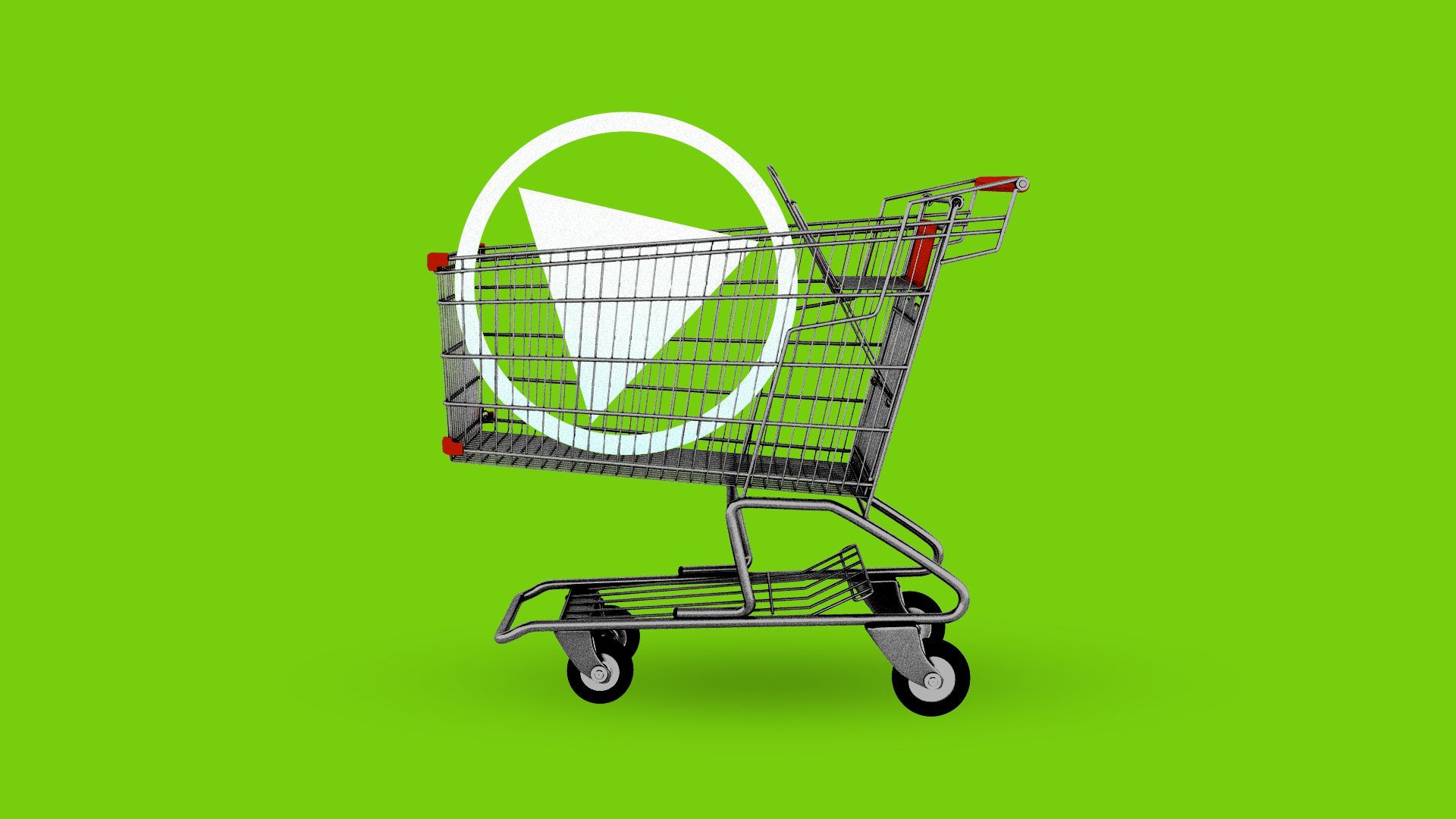 Now that the ad market is booming again, all sorts of businesses are doubling down on their investments selling ad space.
Why it matters: Media companies used to be the biggest sellers of advertising globally. Then tech giants took that title. Now, in a post-pandemic world, every industry that has a digital presence is trying to build an ad revenue line.
Driving the news: Instacart on Thursday said it poached a key Facebook executive, Fidji Simo, to be its new CEO.
Simo, who has been with Facebook for a decade, headed up Facebook's app and was behind many of Facebook's biggest product pivots — most notably, building out Facebook's mobile ad suite.
In an interview with CNBC, Simo said she's strongly bullish on the $1 billion ad business Instacart is aiming to build, as detailed in an Insider report last month.
Industries are aggressively pursing advertising:
How it works: Every company sells ad space differently.
Delivery apps will sell sponsored search results for different items a user wants.
Retail stores may sell sponsored search results on their apps or websites, as well as in-store branding at their different physical locations. 
Be smart: For companies that sell goods, advertising isn't just a financial opportunity, but a chance to make their operations more efficient. For instance, grocers, retailers and pharmacies can monitor their inventory and push products they need to move quickly.
The big picture: The ad industry was clobbered in spring by pandemic-driven budget cuts. But a quicker-than-expected economic recovery has analysts forecasting that ads will return stronger than ever in 2021 and beyond.
Looking ahead, the experts expect the ad market will continue to diversify amongst different industries, but particularly retail.
Go deeper