Destination fundraisers make summer comeback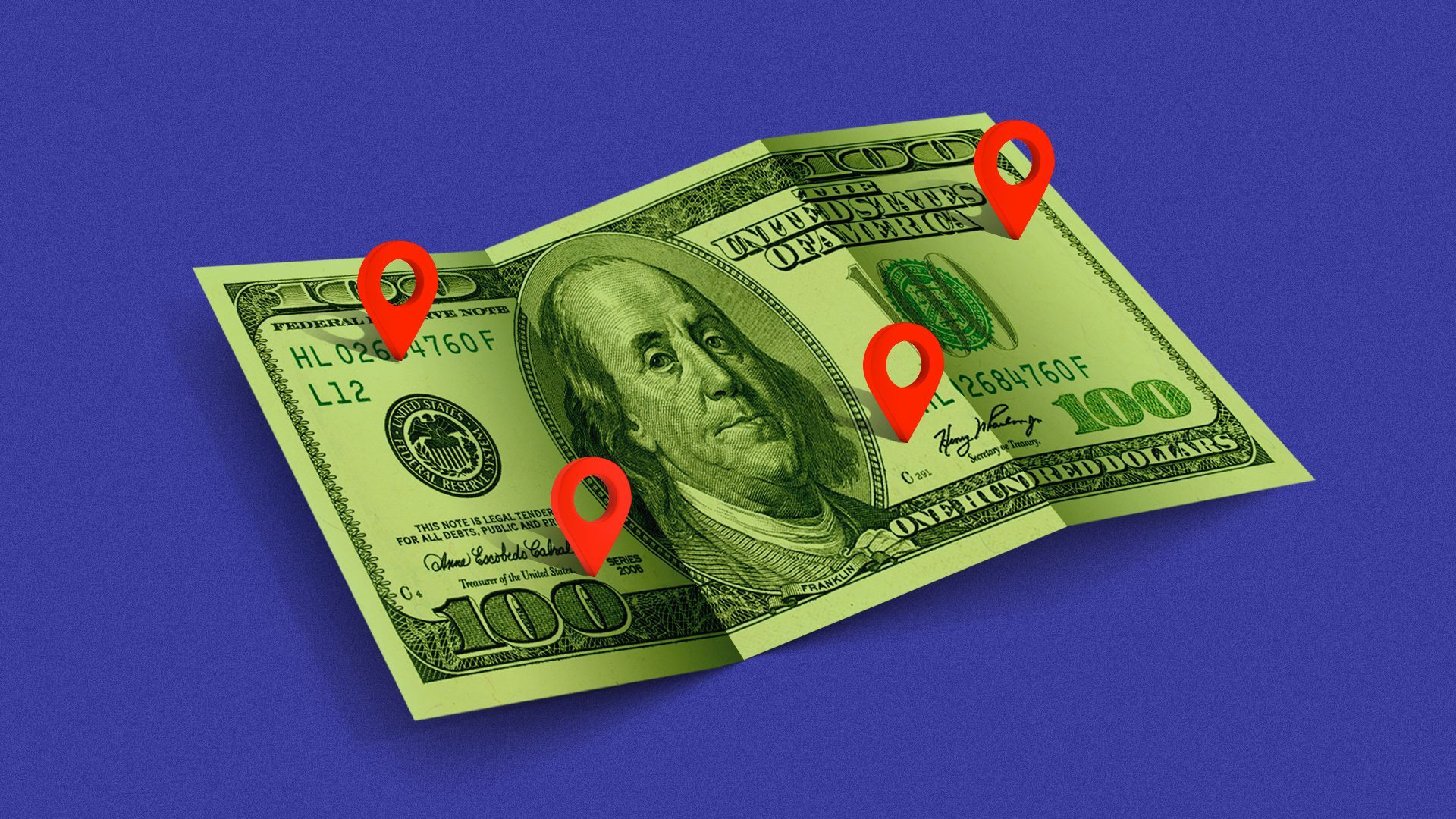 Democrats have scheduled destination fundraisers — a mix of sun, fun and lobbying — on July weekends and throughout the August recess this summer, lobbyists who have been invited to the events tell Axios.
Why it matters: The fundraising is set to take members out of Washington even as both chambers face difficult negotiations over the bipartisan infrastructure bill and any potential budget resolution. Both demands have the potential to affect their usual monthlong recess.
Destination fundraisers give lawmakers from both parties an incentive to find common ground and confine their disagreements to the workweek or postpone them until everyone returns to Washington in the fall.
The House's last votes are scheduled for July 30, with the Senate planning to leave town after the first week of August.
What they're saying: "None of us like raising money, but it's what we have to do to stay in office," Rep. Dutch Ruppersberger (D-Md.) told Axios.
He's hosting a late August beach weekend in Ocean City, Maryland, where he was once a lifeguard.
"People can bring their families, and it's very nice and it's only three hours away," he said. "You don't have to travel to California or other places."
Sen. Kyrsten Sinema (D-Ariz.) is hosting an event in Sonoma, California, home to some of the country's finest vistas and vineyards, on the first weekend of August.
The examples detailed by Axios are not comprehensive. Republicans have their own events planned, and there are potentially many more events scheduled for both parties.
The same weekend as Sinema's event, Sen. Jack Reed (D-R.I.) is inviting donors up to Newport, R.I., famed for its gilded-age waterfront mansions.
And during their long July break, members of the House Blue Dog Caucus are hosting an event at the Greenbrier resort in West Virginia from July 9-11.
The big picture: Democrats largely stopped hosting big-group fundraisers outside of Washington during the pandemic, leaving the field to Republicans.
The GOP planned events, from beaches to the ski slopes, throughout COVID.
For the Democrats who accept PAC contributions, it's time to play catch-up, as they work to collect donations from corporations and the lobbyists who represent them.
How it works: Most of these fundraisers cost between $2,500 and $5,000 per lobbyist, who transfer the money from their corporation's PACs to the campaign committee for a specific lawmaker or his or her own political action committee.
Some independent lobbyists write the check from their own bank account, a non-deductible cost of doing business.
Lawmakers typically try to corral other lawmakers to attend their events, making the draw bigger for lobbyists who want to socialize with multiple members during a single weekend.
"As a member, I would go to show respect and support for a colleague," said Rep. David Cicilline (D-R.I.).
"Going to Martha's Vineyard is fun, but if it's weren't for Bill Keating, I probably wouldn't go," he said, referencing an event hosted by Rep. William Keating (D-Mass.). It, in fact, is on Nantucket this summer.
Go deeper