Trump calls GOP Rep. Gonzalez a "sellout" in return to rally stage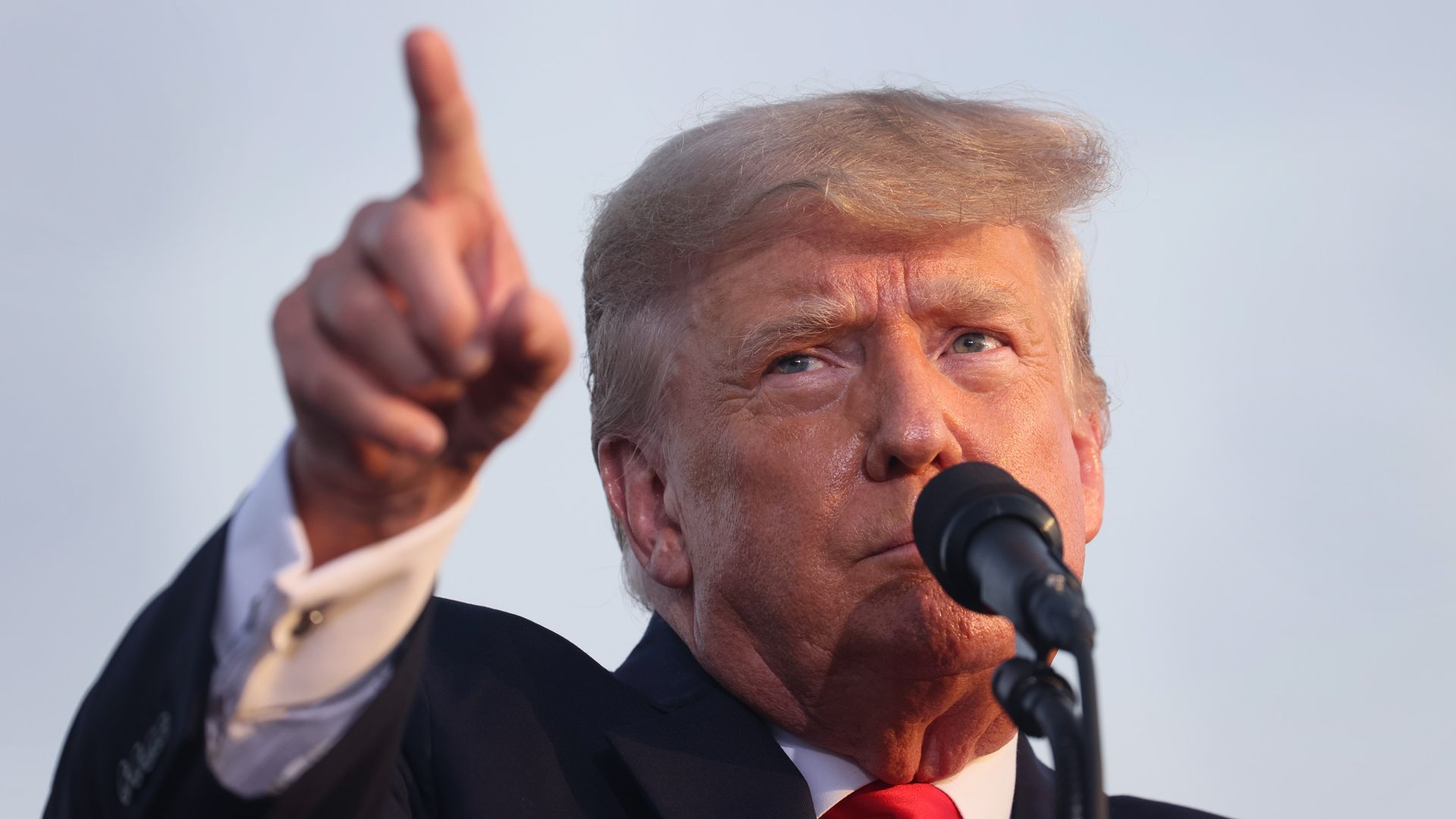 Former President Trump called Rep. Anthony Gonzalez a "grandstanding RINO [Republican in name only]," as he advocated for GOP congressional challenger Max Miller, a former White House aide, at a rally in Wellington, Ohio, Saturday.
The big picture: In his first rally since leaving office, Trump said Gonzalez — one of 10 Republicans who voted to impeach him over January's U.S. Capitol riot — was a "sellout." He spent much of the rally complaining about his election loss and criticizing the Biden administration on policies including immigration. Trump again hinted at a 2024 run.
Go deeper: Trump seen as likely to run in 2024
Go deeper