Investors fear inflation, labor shortages in second half of 2021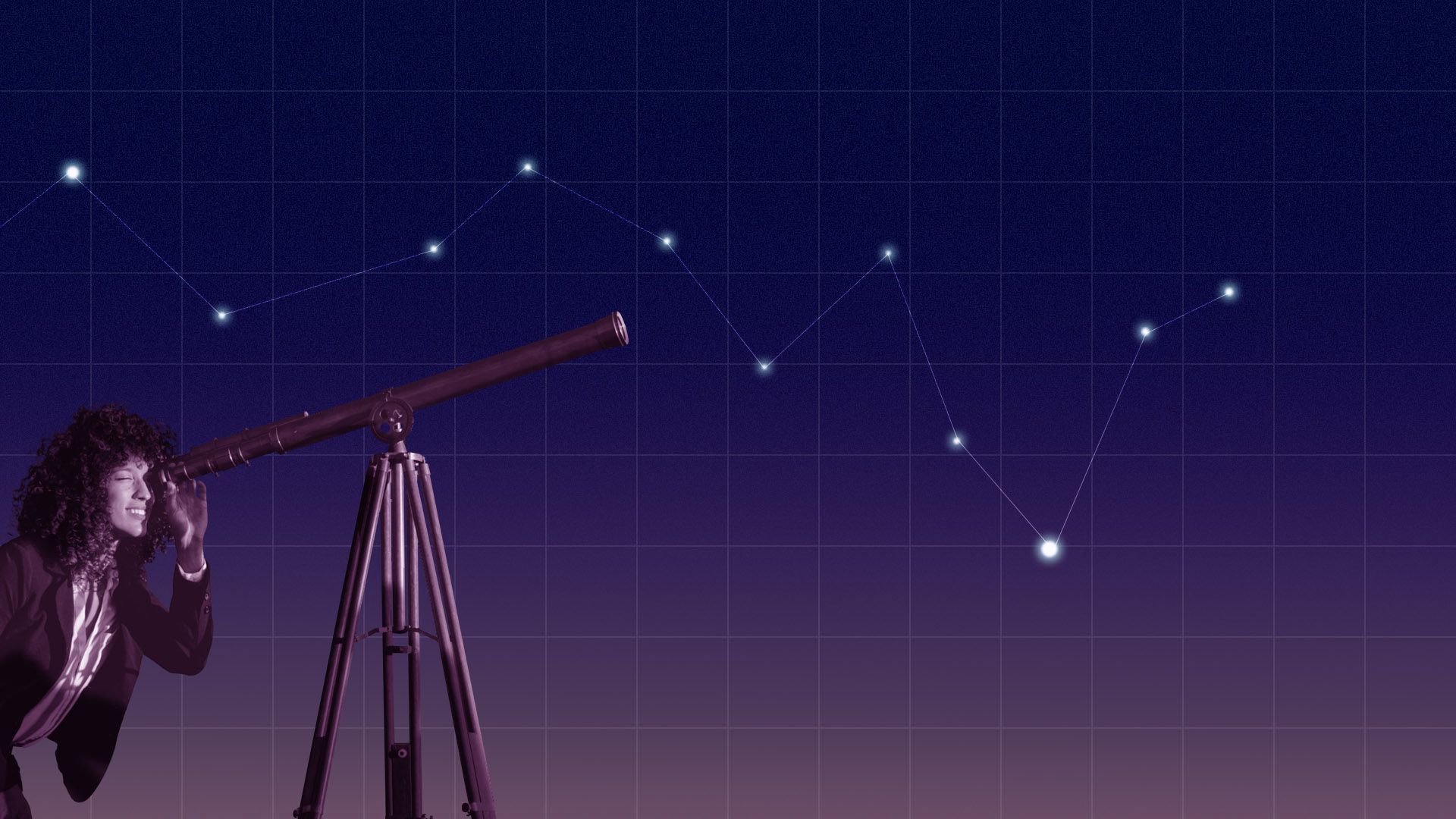 Investors entered 2021 concerned about the transition to a new U.S. president, the form of new fiscal stimulus, the distribution of vaccines and the reopening of the economy. Now, top risks include supply chain bottlenecks, labor shortages, inflation and slower GDP growth.
Why it matters: Stocks have rallied almost unabated for over a year, leaving many to wonder if the market is overdue for a big selloff. Last week's declines amplify those concerns.
Catch up quick: The transition to a new president was anything but smooth, but it happened. Fiscal stimulus has been passed, vaccines are being administered widely and the U.S. economy has been surging.
What to watch: There are two big dynamics to monitor in the second half, Credit Suisse strategist Jonathan Golub tells Axios.
First, how long does the demand for goods and services outstrip supply, keeping inflation hot?
And second, what is the path to a more normal pace of growth?
Persistent inflation and a disorderly slowdown are a recipe for market volatility.
What they're saying: With the S&P 500 near its all-time high of 4,257, strategists have noticeably diverse views on what's next.
Credit Suisse's Golub is bullish, predicting the S&P will rally to 4,600 by year-end amid what he calls a "benign deceleration" in growth. That's where the economy cools to modest-but-healthy growth and the market generates modest-but-healthy returns.
RBC strategist Lori Calvasina is more cautious, telling Axios she sees "a little more room for stocks to move up but not a lot." We could see "a meaningful pullback during the second half, amounting to as much as 8%-9%," she says.
Among other things, Calvasina cautions that measures of investor sentiment and positioning are at levels that signal the market has peaked — and is about to slide.
BofA strategist Savita Subramanian supplies the more bearish take. She thinks the S&P will fall to 3,800 by year-end.
Similar to Calvasina, she warns in a research note that investor sentiment is near-euphoric, but also notes wage inflation and potential tax hikes could hurt earnings.
The bottom line: "The stock market is not in a place where it can absorb bad news," Calvasina says.
Go deeper: Investors still view COVID as a market risk for the second half of 2021
Go deeper