6. Building a company that reflects America's diversity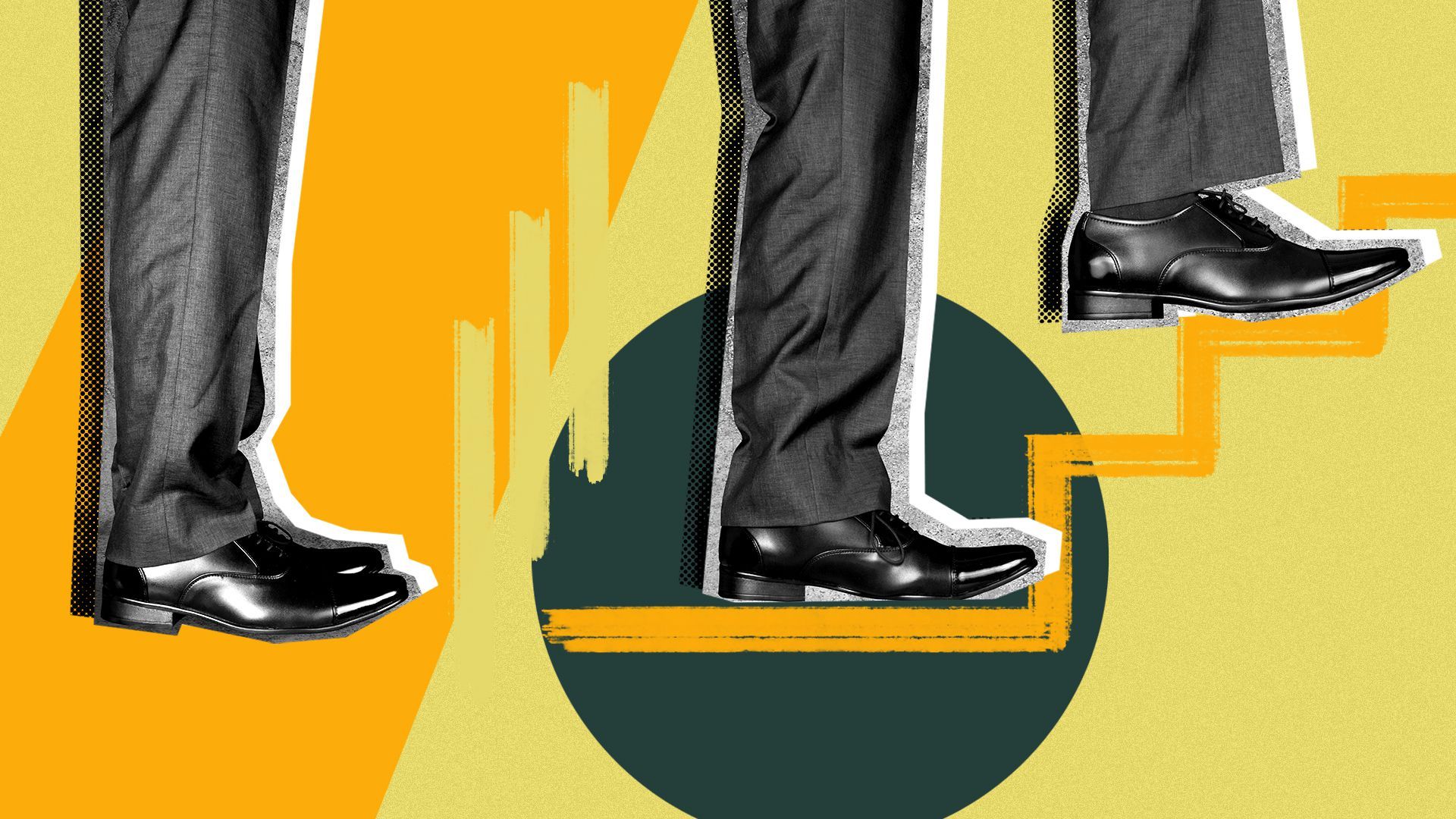 The two paths to financial success aren't linear, and sometimes they meet in the middle.
Case in point: Porter Braswell, co-founder and CEO of Jopwell, a technology platform that enables diversity hiring, went to Yale, then worked successfully for several years in sales at Goldman Sachs. When Braswell, who is Black, tried breaking into entry-level sales positions at tech companies, he was told his skills weren't transferrable.
"I had to go out and build my own tech company to break into tech," he says.
Now Braswell is building that company to reflect what he thinks corporate America should look like.
The big picture: Across the country, companies are increasingly looking for ways to move forward, by attacking the entrenched lack of diversity. Here's how.
Widening the lens for recognizing talent and redefining who's qualified — from entry-level to boards.
Doubling down on sponsorship. Sponsoring goes beyond mentoring. It's championing someone else's career and opening doors for them. "Sponsorship — at scale — is the most important thing we can do," says PwC U.S. chairman Tim Ryan.
Tying CEO pay to diversity. The boards of some large companies have set metrics that, based on whether or not they're achieved, will affect executive compensation.
Investment in Employee Resource Groups. ERGs are groups for people with a shared identity like race or gender to come together for support. Some companies have begun paying ERG leaders to show that diversity is a priority.
Diversity riders. In venture capital, these contractual agreements ensure that investors from underrepresented backgrounds get a chance to invest in — and profit from — startup deals.
Previous Story
Next Story