DOJ asks Supreme Court to reinstate death penalty for Boston Marathon bomber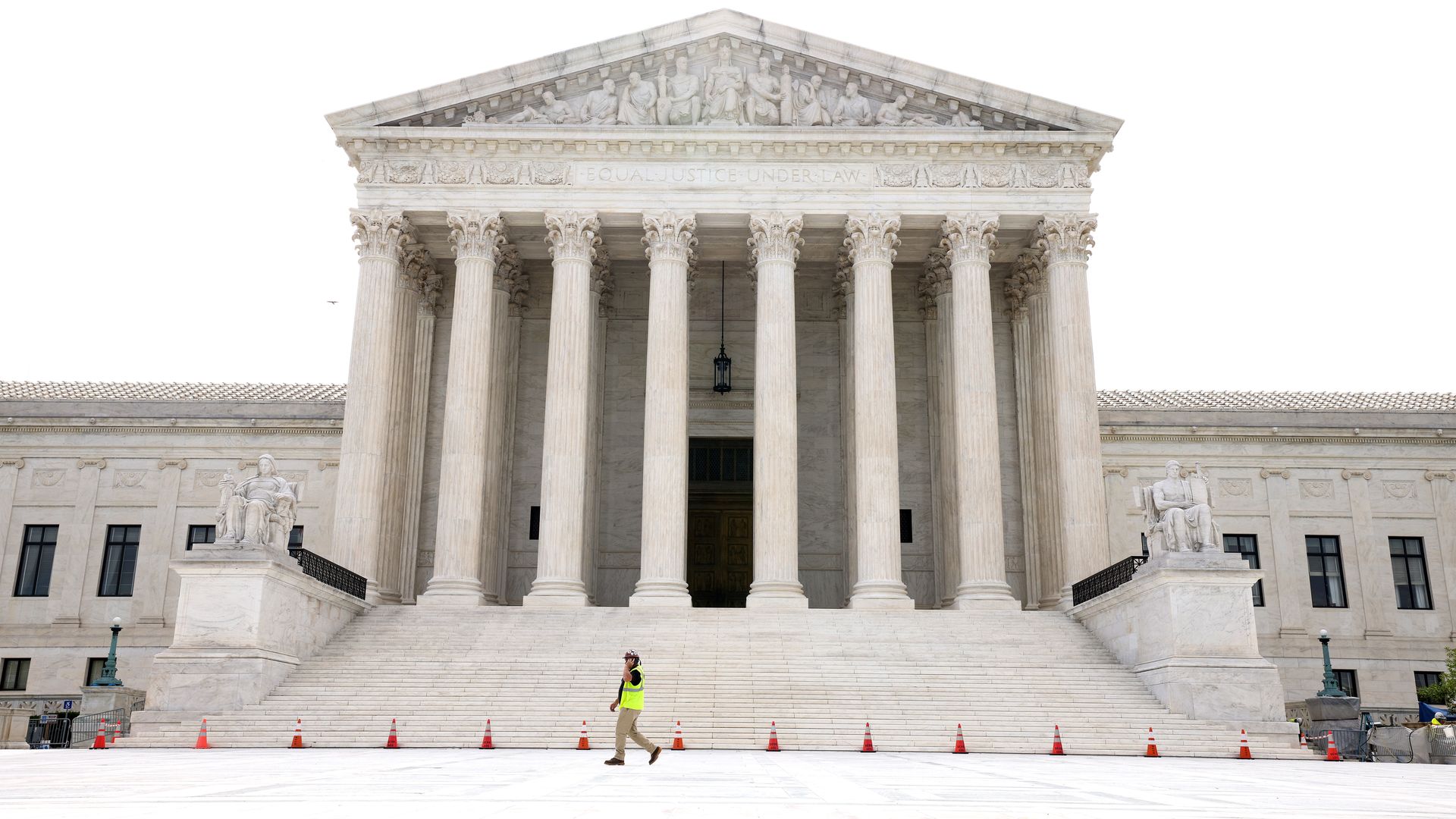 The Department of Justice on Monday night asked the Supreme Court to reinstate the death penalty for Boston Marathon bomber Dzhokhar Tsarnaev.
Why it matters: Biden is the first sitting president to publicly oppose the death penalty and has said he wants to end its use.
The Biden administration's action on the appeal to the Supreme Court, which was launched following a request from former President Trump last year, was highly anticipated.
White House spokesperson Andrew Bates referred Axios to the DOJ "which has independence regarding such decisions."
"Prior to the Trump administration, from 2003 until July 2020, not a single execution was carried out by the Department of Justice," Bates said. "The President believes the Department should return to its prior practice, and not carry out executions."
The big picture: Tsarnaev and his brother killed three people and wounded hundreds of others after planting bombs near the finish line of the Boston Marathon in 2013.
He's serving a life sentence after an appeals court last year dismissed his death sentence, finding that the judge in his 2015 trial failed to guarantee a fair jury due to extensive media coverage.
But the DOJ stated in a 48-page brief Monday that the appeals court "improperly vacated the capital sentences recommended by the jury in one of the most important terrorism prosecutions in our Nation's history," arguing that the Supreme Court "should reverse the decision ... and put this case back on track toward a just conclusion."
"The jury carefully considered each of respondent's crimes and determined that capital punishment was warranted for the horrors that he personally inflicted — setting down a shrapnel bomb in a crowd and detonating it, killing a child and a promising young student, and consigning several others to a lifetime of unimaginable suffering."
— Excerpt from the DOJ's brief
Of note: White House press secretary Jen Psaki wouldn't be drawn on how Biden or his administration would approach the case after the Supreme Court agreed last March to consider reinstating the death penalty for Tsarnaev.
"He has grave concerns about whether capital punishment as currently implemented is consistent with the values that are fundamental to our sense of justice and fairness," Psaki said at the time, per AP.
"He has also expressed his horror at the events of that day and Tsarnaev's actions."
This post has been updated with comment from a White House spokesperson.
Go deeper