CNN obtains audio of Giuliani pressing Ukrainian official on Biden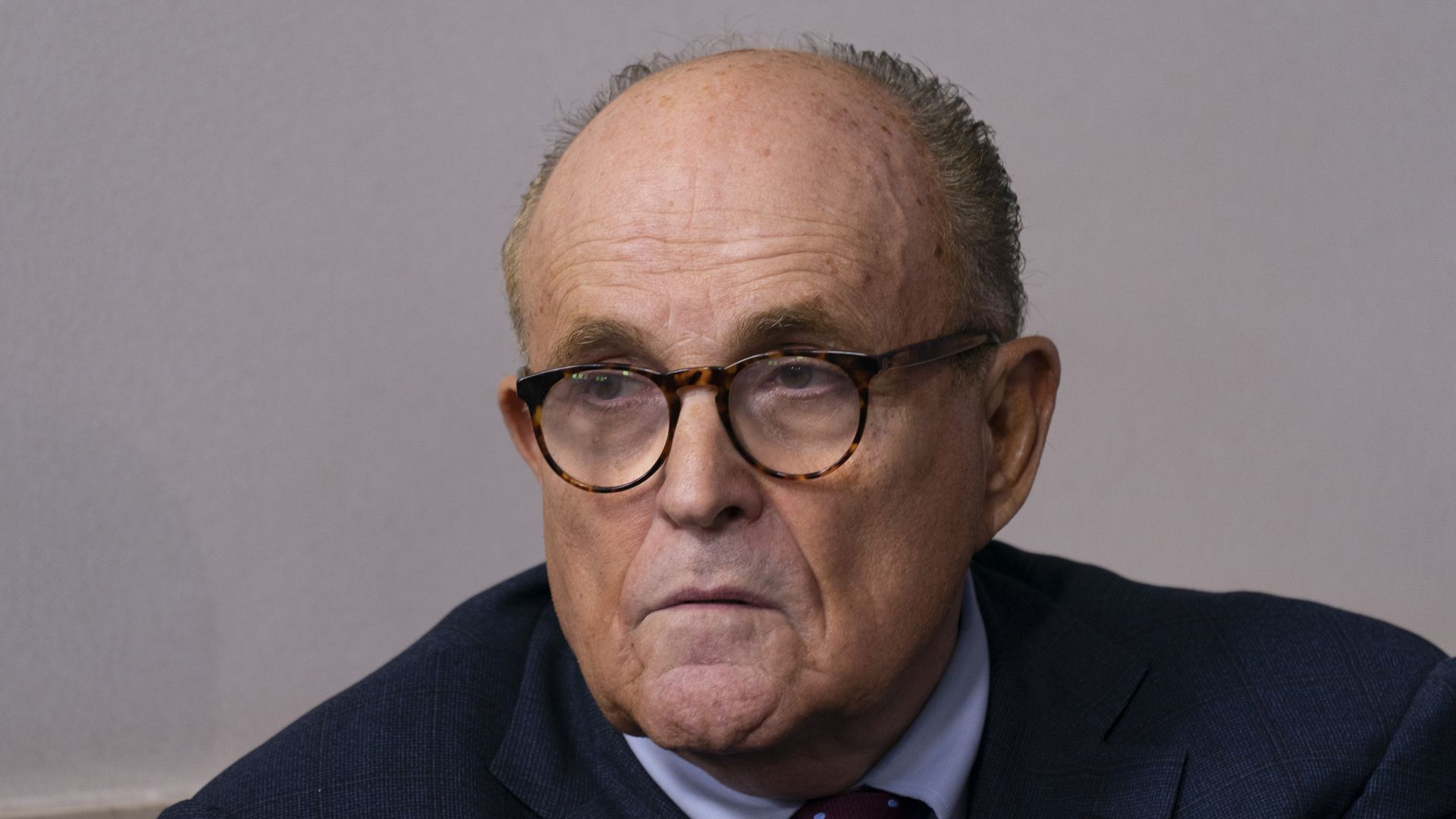 CNN has obtained audio of a July 2019 call by Rudy Giuliani in which he suggests to an Ukrainian official that the country could have a "better relationship" with the U.S. if it investigated Joe Biden.
Why it matters: The call shows the extent of pressure Giuliani put on Ukraine to investigate the then-Democratic presidential nominee and his son, Hunter Biden, for unsubstantiated corruption claims — a matter that was central to former President Trump's first impeachment.
Context: Giuliani, Trump's personal lawyer, appeared to pressure Ukraine in the 40-minute call with Andriy Yermak, a senior adviser to President Volodymyr Zelensky.
What they're saying: In the audio leaked to CNN, Giuliani can be heard suggesting that if there were an investigation into Biden, it would "clear the air really well" and perhaps pave the way for Zelensky to visit the U.S.
"All we need from the President is to say, I'm gonna put an honest prosecutor in charge, he's gonna investigate and dig up the evidence that presently exists, and is there any other evidence about involvement of the 2016 election, and then the Biden thing has to be run out," Giuliani said.
"I think it would make it possible for me to come and make it possible, I think, for me to talk to the President [Trump] to see what I can do about making sure that whatever misunderstandings are put aside, and maybe even — I kinda think that this could be a good thing for having a much better relationship," he said at another point in the conversation.
Representatives for Giuliani and Trump did not immediately respond to Axios' request for comment.
Go deeper