New tech antitrust hurdle: GOP divisions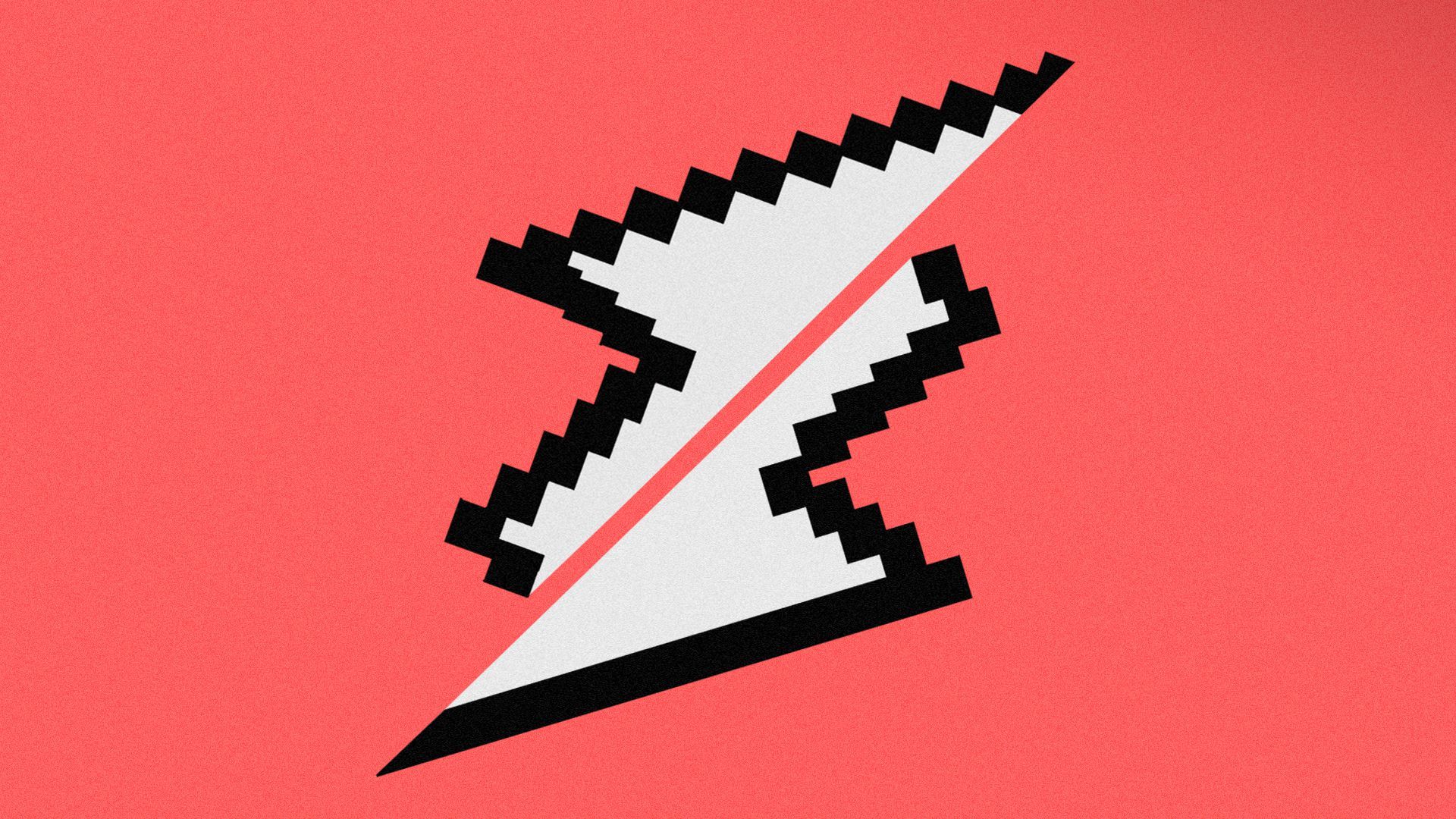 Divisions within party caucuses, particularly Republicans, are emerging as a new threat to Congressional action against alleged monopolistic behavior by tech giants.
Why it matters: It's a blow to the longstanding theory that a bitterly divided Congress could still agree to tighten the antitrust screws on Big Tech, since both sides have beefs with the industry.
What's happening: Key Republicans on the House Judiciary Committee disagree over whether to work with the majority party on antitrust legislation. Rep. Ken Buck (R-Colo.) is more willing to work with Democrats than Rep. Jim Jordan (R-Ohio).
Jordan has said he wants to break up Big Tech and change Section 230, the law that largely shields companies from what users post, over accusations of anti-conservative bias. He has sponsored Republican legislation that would consolidate antitrust enforcement within the Justice Department, but he hasn't said what new antitrust measures he'd support, if any.
Buck has worked in tandem with Rep. David Cicilline (D-R.I.), who as antitrust chairman has led the committee's Big Tech work.
What they're saying: "Mr. Jordan has repeatedly said that everything is on the table when it comes to holding Big Tech accountable," Russell Dye, communications director for Jordan and House Judiciary Republicans, told Axios in a statement, noting that Democrats have yet to introduce new, major antitrust bills.
Dye said Republicans are united against Big Tech but wary of the Democrats' approach on antitrust. "Anyone trusting the Democrats to protect conservative speech on the internet is not living in reality," he said.
Buck's communications director Alexa Vance said he is "focused on finding bipartisan solutions" to anticompetitive behavior in tech and has "a good working relationship" with Jordan. "Our team looks forward to engaging with all members of the Judiciary Committee — both Democrats and Republicans — to hold Big Tech accountable," said Vance.
Some Republicans worry that pairing up with Democrats on this issue won't ultimately serve their interests.
"There are some Republican members that are concerned with any proposal that might give the Biden government more authority to harass businesses along ideological lines," Rachel Bovard, senior director of policy for the Conservative Partnership Institute, told Axios.
"It's Republicans thinking the cure is worse than the disease in terms of giving the Biden DOJ and Biden-controlled FTC broad powers to rework corporate America in their vision," a GOP aide told Axios.
The big picture: Committees in both the House and Senate are working toward antitrust bill packages that would reset many of the ground rules for Big Tech's acquisitions, platform control and other practices in the U.S.
Last fall, a House Judiciary antitrust investigation into digital markets lead to multiple reports recommending tough action against tech.
The Democrats' version received no Republican backing. Republicans split their support between one report authored by Buck, the ranking Republican of the antitrust subcommittee, and one from Jordan, the ranking Republican on the Judiciary committee.
The other side: Ultimately, Democrats may be able to pass antitrust legislation without Republican support, if they have their entire caucus on board. But divisions exist among Democrats as well.
Rep. Zoe Lofgren (D-Calif.) released her own views on the Democratic majority report (which she voted to advance out of committee), arguing enforcement agencies and courts should have a bigger role in antitrust than Congress.
Flashback: An early bipartisan effort on antitrust from Cicilline and Buck, meant to give newspapers more bargaining power in negotiations with tech giants, drew strong opposition from both Jordan and House Minority Leader Kevin McCarthy.
What to watch: For the Republicans, efforts won't take off without the support of McCarthy, who has harshly criticized tech companies and accused them of conservative bias.
McCarthy is going to work with Jordan on antitrust issues, a McCarthy aide said, and reserve comment on legislative ideas until he sees more bill text.
Go deeper