White House sets second meeting with Jewish groups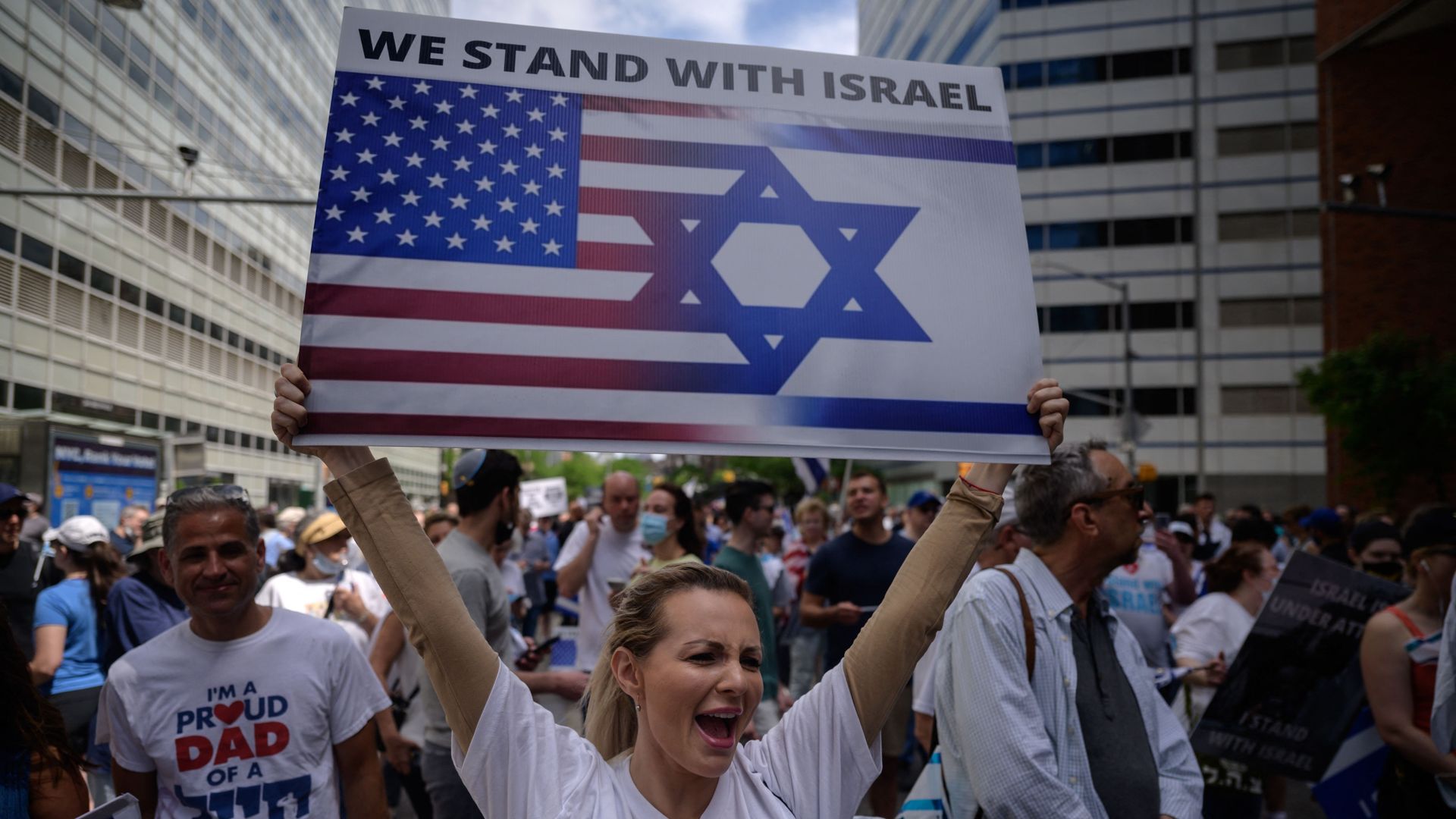 The White House is calling a second meeting this week between administration officials and Jewish advocacy groups amid pressure to respond more forcefully after a spike in antisemitic attacks in the U.S.
Driving the news: The virtual meeting set for Wednesday follows a session Monday with representatives from within the White House and other parts of the administration after some criticism for a slow initial response.
Leaders from five Jewish organizations that participated in the first session had also asked to meet with representatives from the Justice Department, including the FBI.
The second meeting comes a day after the confirmation of Kristen Clarke to lead the DOJ's civil rights division. It was not immediately clear whether she will attend.
Details: Advocates are asking for more grant funding to boost security around synagogues and other houses of worship or nonprofit organizations.
They're also pressing the administration to fill two posts to combat antisemitism, after rising attacks and threats following the violence in Israel and Gaza.
That includes reinstating a White House liaison to the Jewish community and nominating a special envoy to monitor and combat antisemitism.
The latter is a State Department job that for the first time will require Senate confirmation because it was elevated to the rank of ambassador.
What they're saying: "The administration is taking this very seriously," said Nathan Diament, executive director for public policy for the Orthodox Union, who has been involved in the discussions.
"They're not just leaning on the president and vice president's statements of condemnation. They are discussing with us concrete actions by executive branch agencies to stop and deter these antisemitic attacks."
The White House did not preview the meeting or discuss forthcoming nominations.
One official tells Axios that President Biden has been outspoken against antisemitism for decades and sees it as a persistent evil. The official said the administration is coordinating with the Jewish community groups to respond to rising violence and hate speech and working with nonprofit groups seeking to apply for security grants.
What's next: On Thursday, advocates plan a "day of action" mobilizing faith leaders and asking grassroots activists to engage Congress.
The bottom line: Four months into office, Biden has prioritized the COVID-19 pandemic and economic recovery but been slow to fill many other jobs across his administration.
That includes key diplomatic posts, including ambassador to Israel.
Go deeper