The health care worker squeeze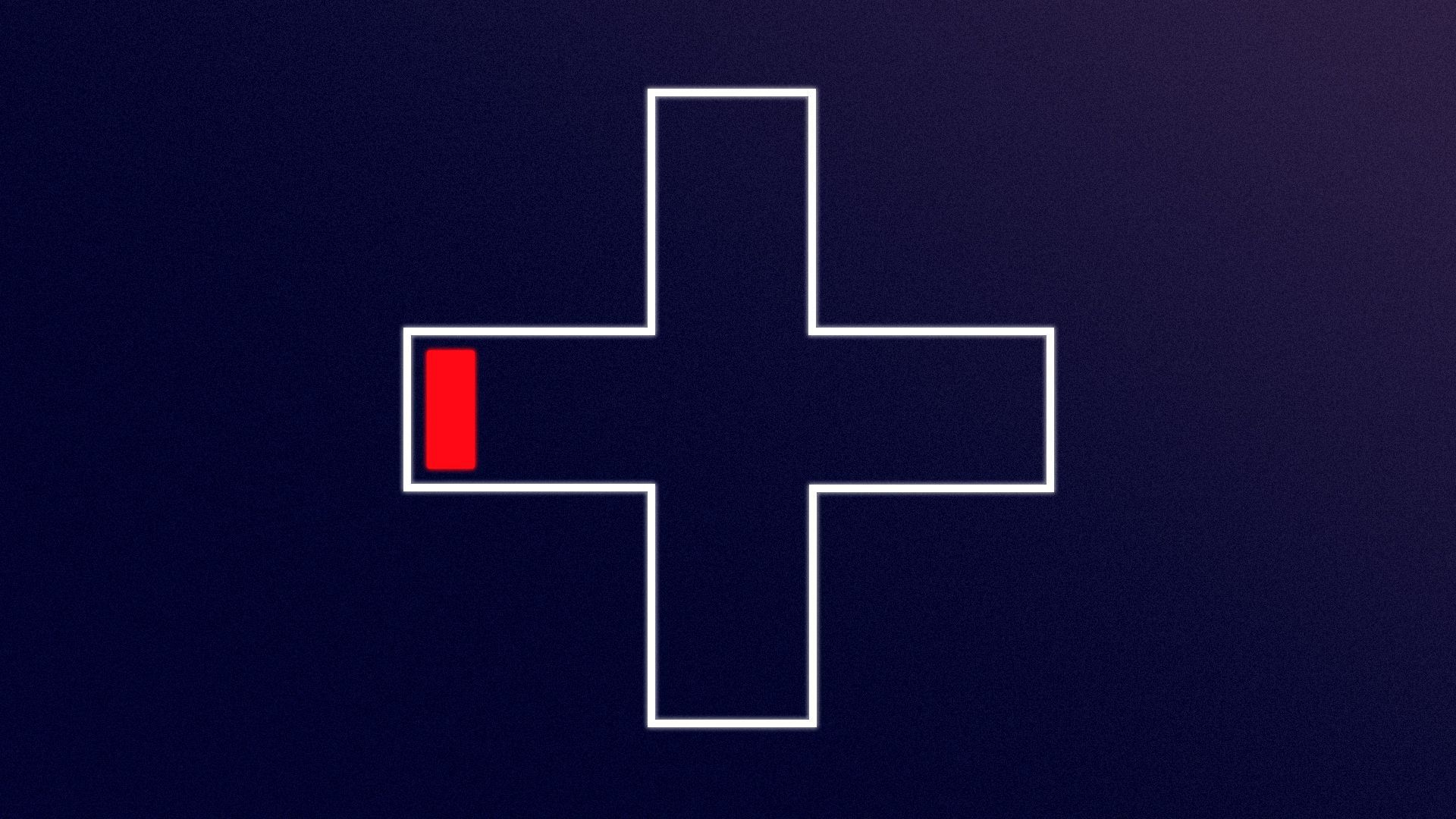 There are hundreds of open healthcare jobs for every applicant — and the shortfall is only growing.
Why it matters: America is aging, and millions of recovering COVID patients will need long-term care, dramatically increasing the demand for physicians, nurses, and home health aides. But there aren't enough workers with the skills to fill these jobs.
"There was already this massive shortage, then along comes the pandemic," says Michael Dill, director of workforce studies at the Association of American Medical Colleges.
By the numbers: The U.S. will see a shortage of up to 122,000 physicians by 2032, per the AAMC.
According to new data from the jobs platform CareerBuilder, provided exclusively to Axios, postings for registered nurses have outnumbered applicants 53 to one over the last three months.
During that same time period, postings for home health and personal care aides have outnumbered applicants 43 to one. And there are 363 nurse practitioner job postings for every applicant.

That's up from 34 to one for home health aides and 273 to one for nurse practitioners two years ago — illustrating the dual effect of the pandemic. Not only is there an increase in demand for professionals to care for COVID-19 patients, but the stresses and dangers of working through the pandemic are temporarily pushing people away from healthcare jobs.
Says Dill, "I don't think we grasp the long-term implications of the trauma that the healthcare workforce has gone through."
What's next: Medical and nursing school applications have spiked during the pandemic. That could start to close the gap between supply and demand in the healthcare workforce — but it'll take years for those students to enter the labor force.
It's also critical to establish short-term training programs for lower-skilled healthcare jobs, such as those of personal care aides, says Irina Novoselsky, CEO of CareerBuilder.
The shortage could be filled in part by unemployed servers and hosts and bartenders who've lost their jobs during the pandemic and are looking to pivot careers, she says.
The bottom line: Even with unemployment still up significantly from before the pandemic, there remains a major mismatch between the jobs we need and the skills workers have — and no category may be more pressing than health.
Go deeper: Women's health care jobs aren't coming back as fast as men's
Go deeper