French far-right leader Marine Le Pen acquitted over ISIS Twitter posts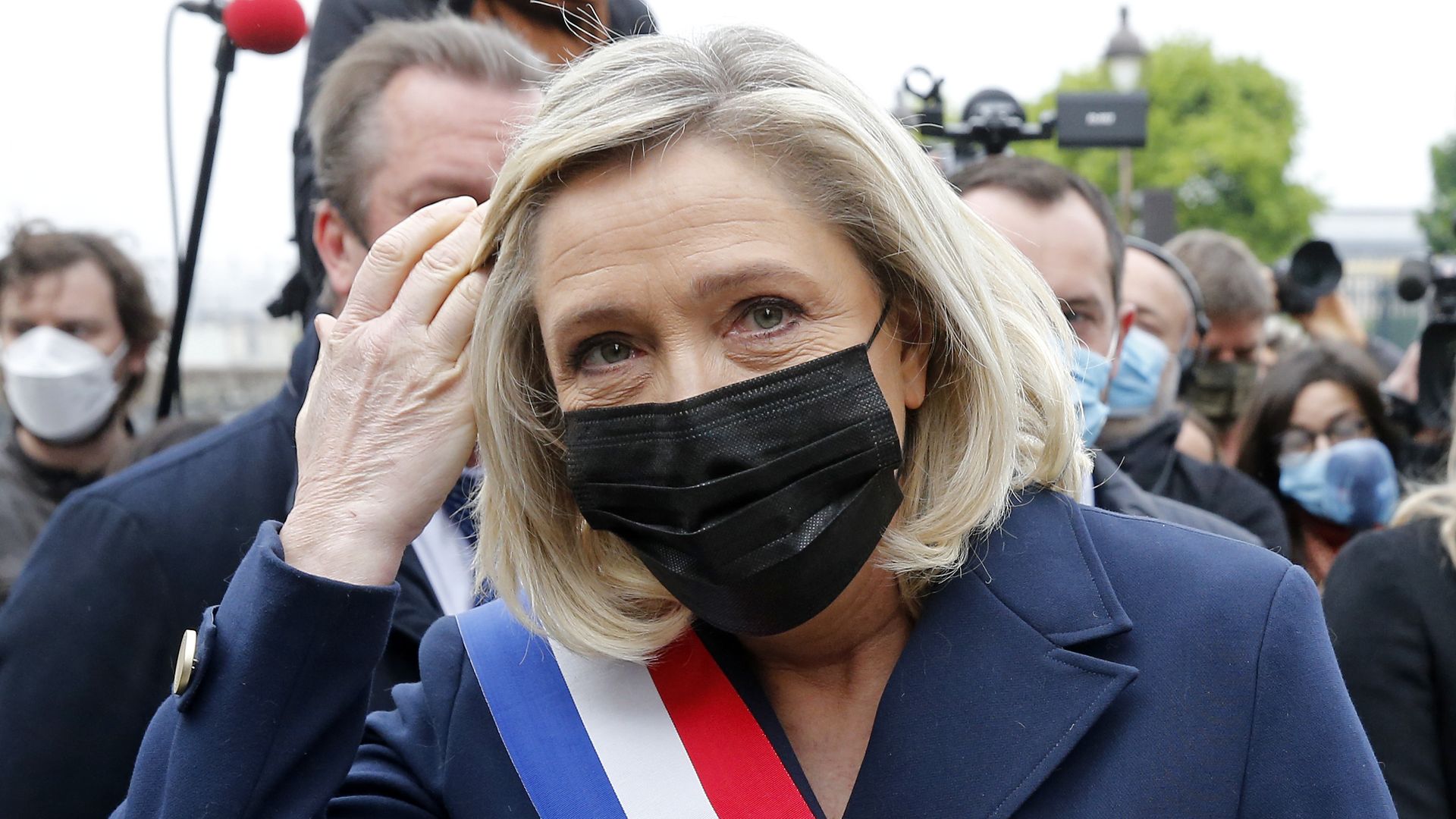 French far-right leader Marine Le Pen was acquitted in a Paris court Tuesday of breaking hate speech laws over her posting to Twitter images of Islamic State atrocities, per Le Parisien.
For the record: Le Pen, who looks set to face President Emmanuel Macron in next year's presidential election, was charged under the French penal code that prohibits the dissemination of violent messages that could seriously harm human dignity.
Driving the news: The charges stem from her posting three gruesome images to Twitter in 2015, including one showing the body of American journalist James Foley, after an interviewer on TV compared her Rassemblement National (National Rally) party to ISIS.
She later removed the post on Foley at the request of his family, but left the other two violent images up, writing "Daesh is THAT," in reference to an Arabic acronym for ISIS, the New York Times notes.
The court acquitted Le Pen and National Rally party colleague Gilbert Collard on freedom of expression grounds, noting that the French leader intended to use the images to "inform," adding that doing so could contribute to public debate "as long as violence is not normalized," per DW.com.
Flashback: Marine Le Pen's brand of populism is far from dead
Go deeper