Oversight Board upholds Trump's Facebook suspension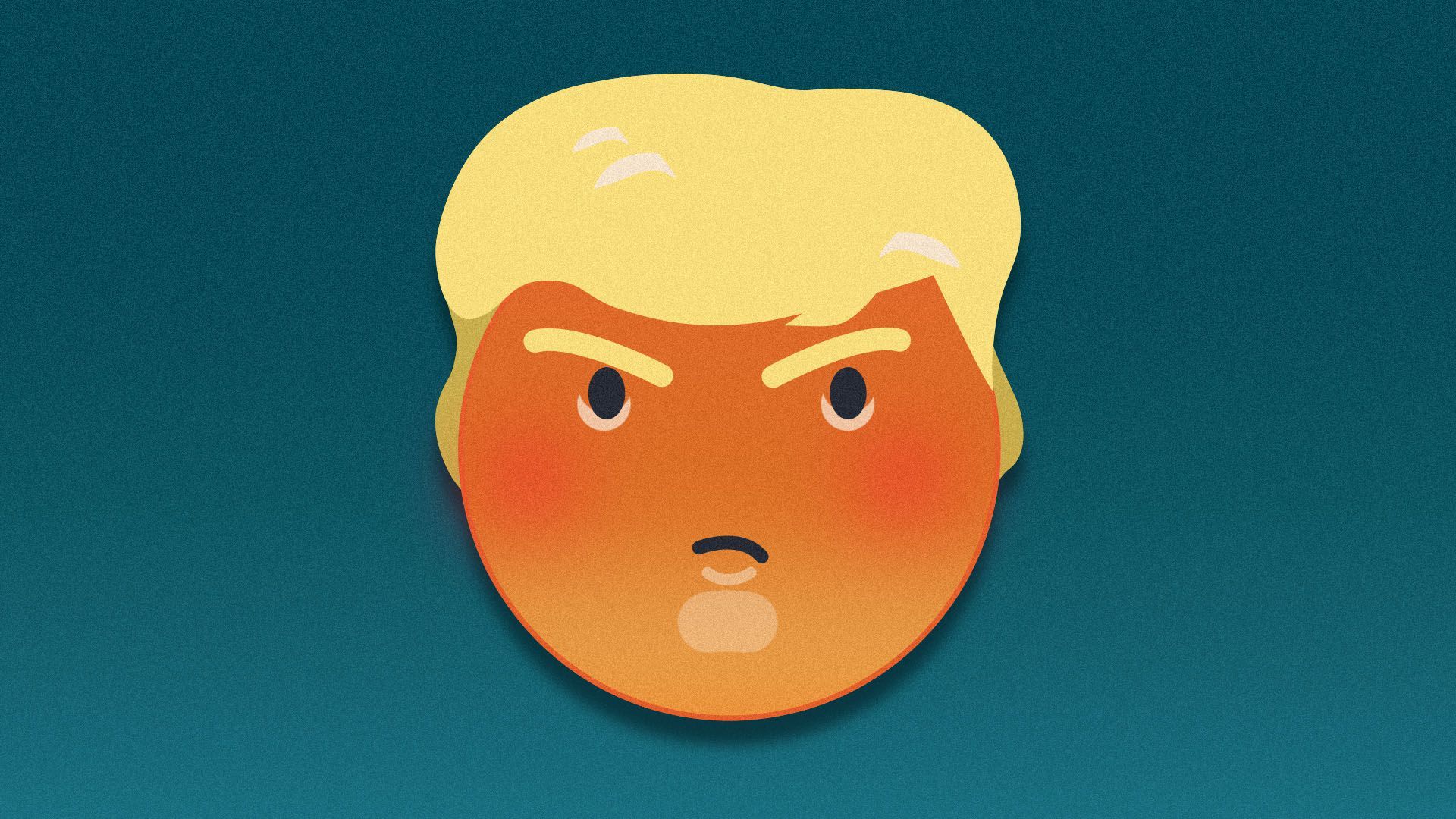 Facebook's independent Oversight Board upheld the platform's suspension of former President Trump's account but told the social media giant to rethink the ban's "indefinite" nature.
Why it matters: The decision sets a global precedent for how Facebook, and potentially other social media companies, will treat political leaders around the world.
Details: The board found Trump's posts had "severely violated" Facebook rules but questioned the "indeterminate and standardless penalty of indefinite suspension" and "insisted" the company find a "proportionate response" within six months.
"It is not permissible for Facebook to keep a user off the platform for an undefined period, with no criteria for when or whether the account will be restored," the board wrote.
In response to the ruling, Facebook's VP of global affairs and communications Nick Clegg said the platform "will now consider the board's decision and determine an action that is clear and proportionate. In the meantime, Mr. Trump's accounts remain suspended."
The big picture: Facebook, like Twitter, barred Trump for violating its rules in the aftermath of the Jan. 6 Capitol riot, then referred the case to the board. While Twitter was Trump's chief online megaphone, Facebook was his most effective fundraising tool.
Catch up quick: Facebook established and funded the Oversight Board to provide independent review when users appeal the company's content moderation decisions. Facebook has pledged to follow the board's recommendations with regard to specific cases and to give consideration to the board's broader policy recommendations.
The board also recommended that Facebook should "publicly explain the rules that it uses when it imposes account-level sanctions against influential users."
It said that when Facebook does choose to penalize a user, it should assess whether the risk has receded before the suspension ends.
If Facebook finds that the user continued to pose a serious threat the board recommends another "time-bound suspension" should be imposed.
What they're saying: In a tweet, the board wrote, "Facebook cannot make up the rules as it goes, and anyone concerned about its power should be concerned about allowing this. Having clear rules that apply to all users and Facebook is essential for ensuring the company treats users fairly. This is what the Board stands for."
Meanwhile, Twitter has shown no indication that it plans to review its decision to ban Trump, nor have other online platforms that took action against him after Jan. 6.
Trump, his allies, and conservatives have criticized the social media bans as censorship and advocated new laws to punish the companies involved and/or limit their power to set rules for expression on their platforms.
People around the former president have said he is weighing options for starting his own social media enterprise, and on Tuesday he launched a new website.
Go deeper