House inches toward Big Tech antitrust reform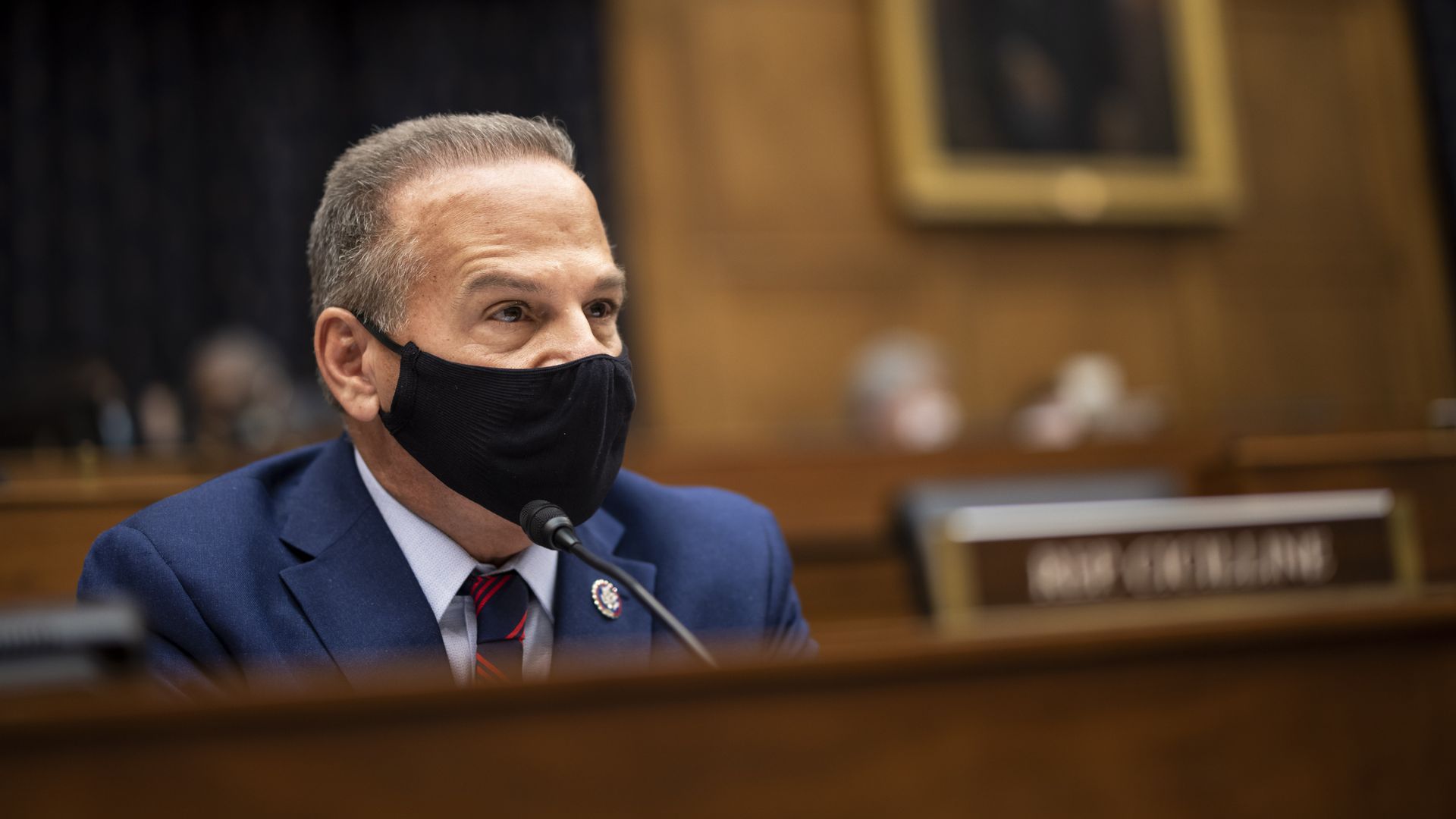 Two House committees have moved a step closer to achieving legislative reform aimed at Big Tech.
Driving the news: The House Judiciary Committee passed its tech antitrust report, completed after a year-long investigation into the behaviors of platforms like Google, Facebook, Amazon and Apple, out of committee late Wednesday.
And House Energy & Commerce Committee Republicans are circulating a staff memo outlining legislative ideas for Big Tech accountability.
Why it matters: Now that the Judiciary report has been voted out of committee, it becomes an official House document, with anticipated tech antitrust bills coming soon, chairman David Cicilline (D-R.I.) previously told Axios.
The House memo shows Commerce Republicans are determined to pass tech legislation that goes beyond the idea that tech is biased against conservatives.
Sen. Amy Klobuchar (D-Minn.) has also introduced legislation and is kicking off her own series of hearings on tech and antitrust, touching on many of the same topics the House has.
Yes, but: No Republicans voted in support of the Judiciary report. That blunts the bipartisan momentum House Judiciary antitrust leaders have been riding in hope of passing tech antitrust reform. And ultimately it will be Democrats who will decide which direction the House Energy & Commerce Committee goes.
What they're saying: The House Energy & Commerce memo lays out some concepts for legislative reform around content, transparency, protecting children and working with law enforcement.
The ideas include new obligations for Big Tech companies with an annual revenue of $1 billion, including:
New requirements for content moderation practices
More limited liability under Section 230
Requirements to work with law enforcement
Tracking tech's impact on children
Expanding the Child Online Privacy Protection Act
Be smart: Neither of these advancements amount to passed legislation or even specific proposed bills yet; they mostly reflect thinking from both parties on how tech and antitrust should work for the 21st century.
What to watch: Whether the Judiciary Committee can get bills out of committee, and whether House Commerce Democrats support the ideas in the Republican memo.
The intrigue: There are areas where Democrats and Republicans agree on antitrust reform, but compromise will still be tough. Still, any advancements will spook the tech industry.
Go deeper