Rep. Dan Kildee says Capitol riot left him with post-traumatic stress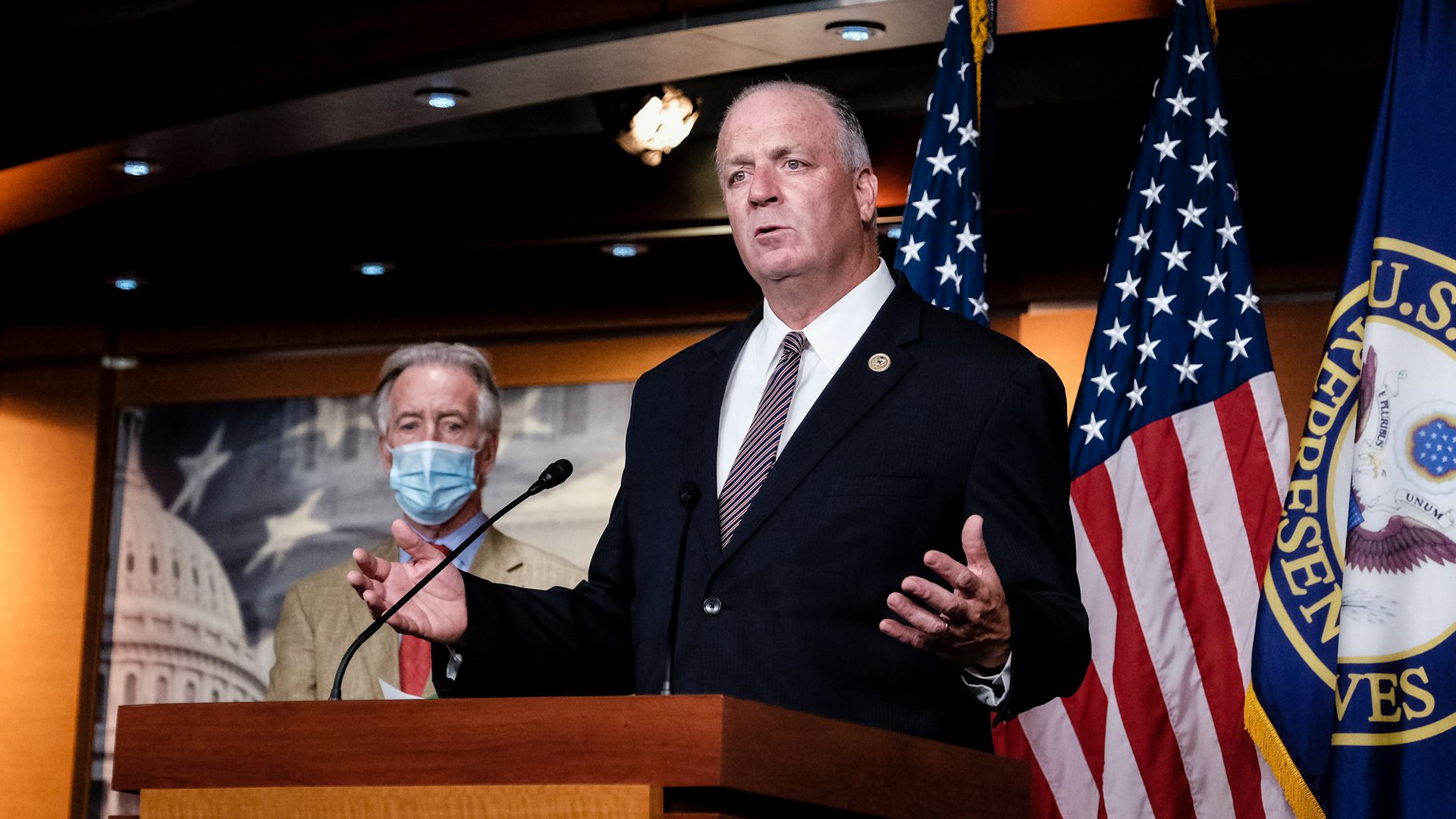 Rep. Dan Kildee (D-Mich.) opened up to "NBC Nightly News" in an interview broadcast Sunday evening about being left with post-traumatic stress following the Jan. 6 U.S. Capitol insurrection.
Driving the news: Kildee shared with NBC footage he filmed on his phone of rioters storming Congress as he huddled with other lawmakers inside the complex.
Sitting beside his therapist, he told NBC's Hallie Jackson that viewing footage of the scenes when he got home "triggered an emotional and physical reaction."
He said he had a lot of tension in his chest, breathing was difficult, and he became "really irritable," so he sought treatment.
For the record: Kildee added that he decided to open up about his struggles in order to help others.
"Most people who experience trauma don't experience it in real time, on every network across the world," he added.
"They do it quietly, privately, painfully, silently, alone. And so if I can speak to them, that's what I want to do."
Go deeper