Facebook to push vaccine eligibility notifications outside of the U.S.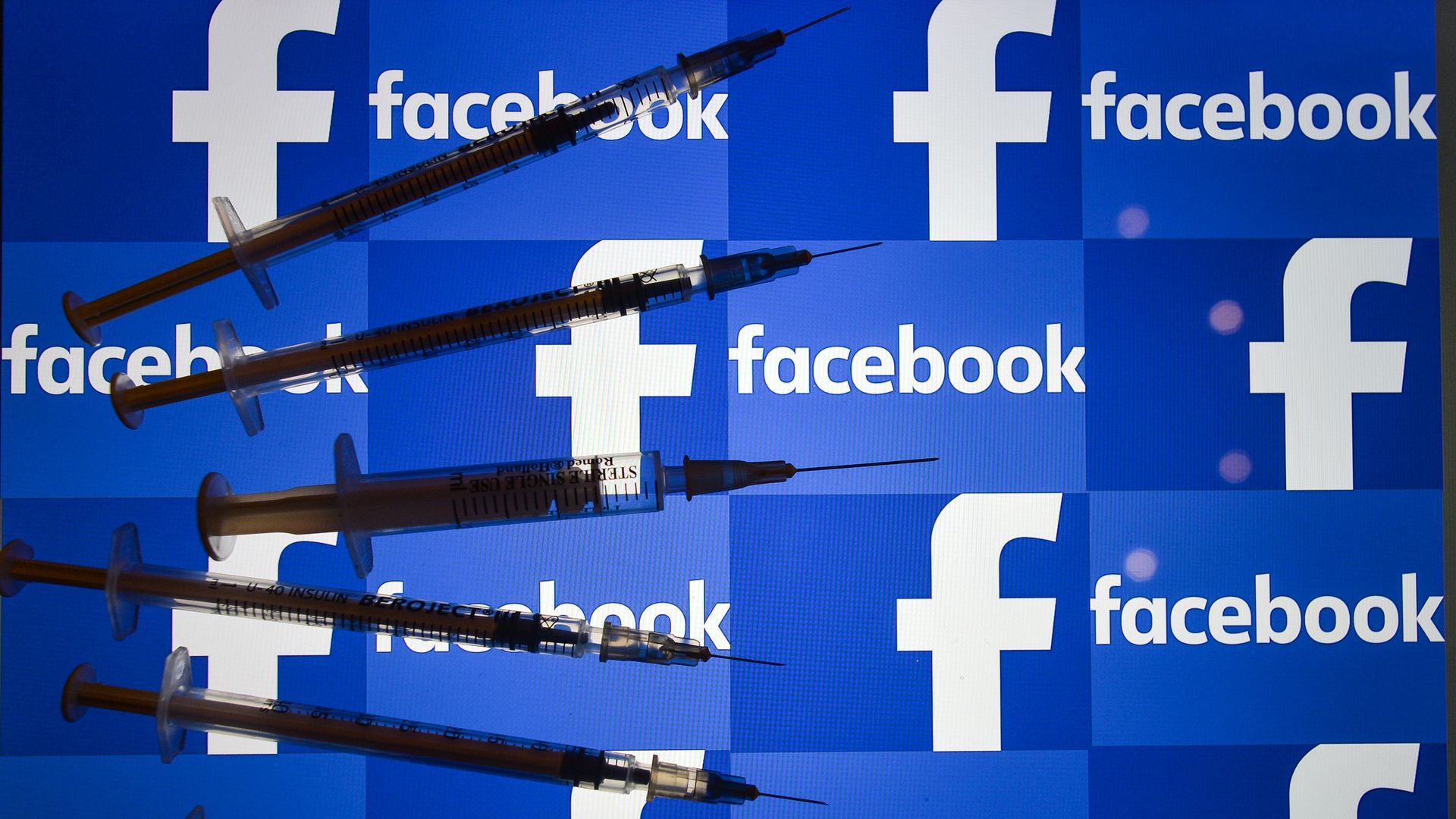 Facebook plans to begin delivering notifications to users in their News Feed about vaccine eligibility in 20 countries starting this week, the company said Monday.
The big picture: It's part of Facebook CEO Mark Zuckerberg's pledge to help bring 50 million people closer to getting COVID-19 vaccines. Facebook has been scrutinized for misinformation on its platform that may deter people from wanting to get vaccinated.
It wasn't until February that Facebook said it would really begin to crack down on COVID vaccine misinformation.
Prior to that, Zuckerberg said the company wouldn't target anti-vaccination posts the same way it has aggressively cracked down on other types of COVID misinformation.
Details: The news comes as Facebook continues to expand its local vaccine information push in the U.S.
The company says it will begin tailoring vaccine notifications to coincide with each state opening up eligibility to all adults, now that all states are expected to do so by April 19.
The notifications will link users to their state health department for more information.
Users with their Facebook language set to Spanish will see the notification in Spanish, and will be directed to each state's Spanish-language website.
The big picture: The effort mimics the state-by-state strategies Facebook used during last year's U.S. 2020 presidential election, helping lead more people to accurate information about where they can get vaccinated at the local level.
Both voting and vaccine distribution are handled by state authorities, so it makes sense to replicate the process.
The bottom line: This is the biggest step Facebook is taking to help push people to get vaccines globally.
Prior to these new notifications, Facebook had been working to add labels in different languages to posts about COVID-19 vaccines that provide authoritative information about vaccines globally.
Go deeper