New Zealand suspends all travel from India over COVID cases at border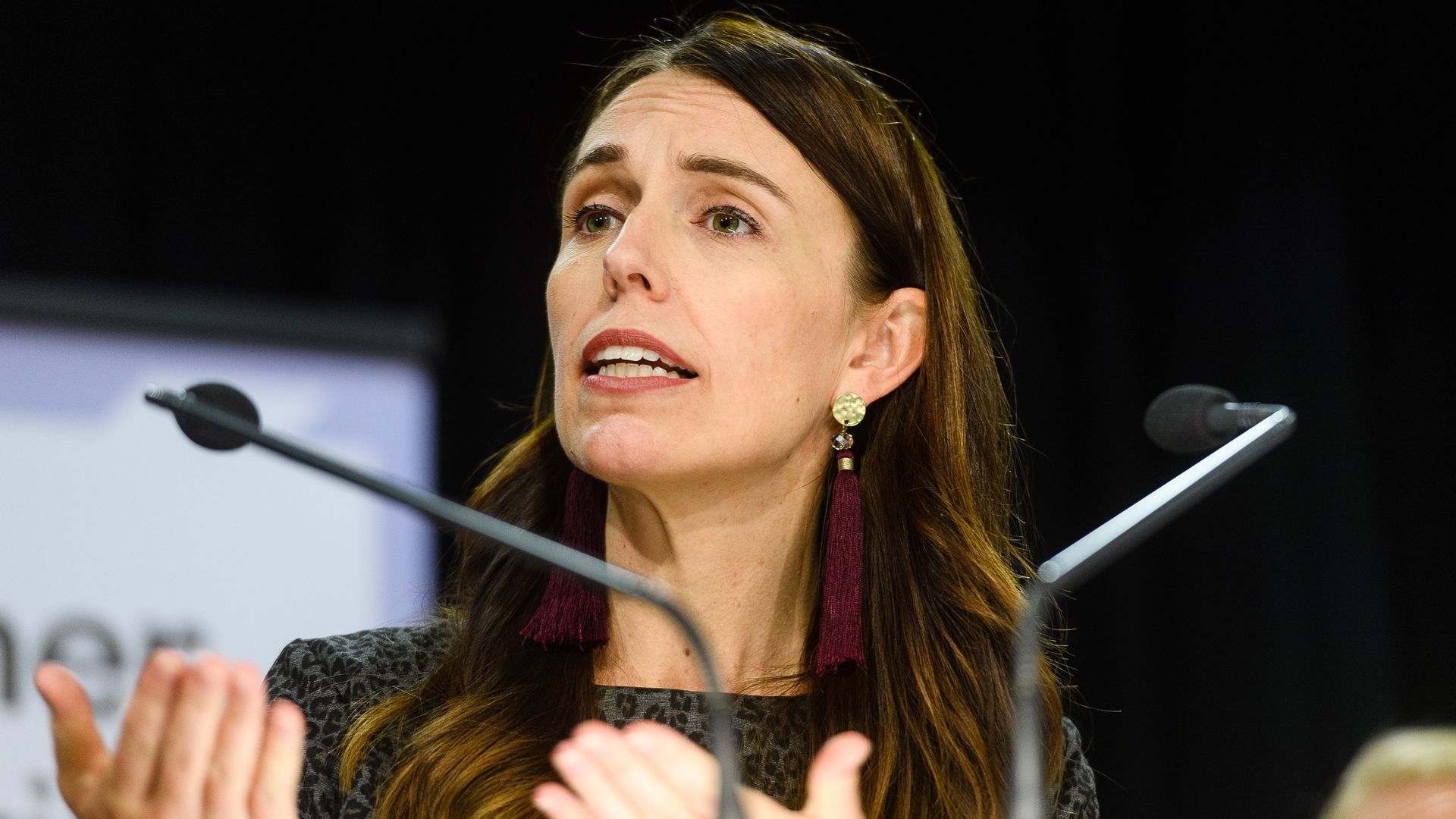 New Zealand has announced a temporary entry ban on all travelers from India, including NZ citizens, after a spike in COVID-19 cases at the border from the South Asian nation — which set another pandemic record on Thursday.
Driving the news: NZ Prime Minister Jacinda Ardern announced at a briefing the 17-day suspension after 17 of the 23 new coronavirus infections confirmed Thursday in returned travelers in managed hotel quarantine were from India.
India is battling a second pandemic wave that saw it this week become the second country after the U.S. to report more than 100,000 COVID-19 cases in one day.
On Thursday, India's Ministry of Health reported 126,789 new cases in 24 hours — the most on record.
For the record: New Zealand has largely contained the virus to managed hotel isolation facilities and has been looking at ways to lower the risk at the border, which was closed to most non-residents in March 2020 as the pandemic spread around the world.
There has been no community spread since February. Health officials confirmed Thursday that a quarantine hotel worker had tested positive for the virus after missing two vaccination appointments, but said the risk to the community was low.
The travel ban marks the first time New Zealand has stopped its citizens and residents from returning from overseas.
What they're saying: Ardern noted that cases of the virus have been on the rise internationally, "with surges particularly in Brazil and India" and that "we are starting to see this global trend mirrored here."
"I want to emphasize that while arrivals of COVID from India has prompted this measure, we are looking at how we manage high risk points of departure generally," Ardern added.
"This is not a country specific risk assessment."
Of note: The announcement of the ban, from April 11-28, came as Indian Prime Minister Narendra Modi implored citizens to get inoculated against the virus, as he shared a photo to Twitter of the moment he received a second vaccine dose.
Go deeper