Former Rep. Katie Hill: Gaetz must resign if misconduct allegations proven true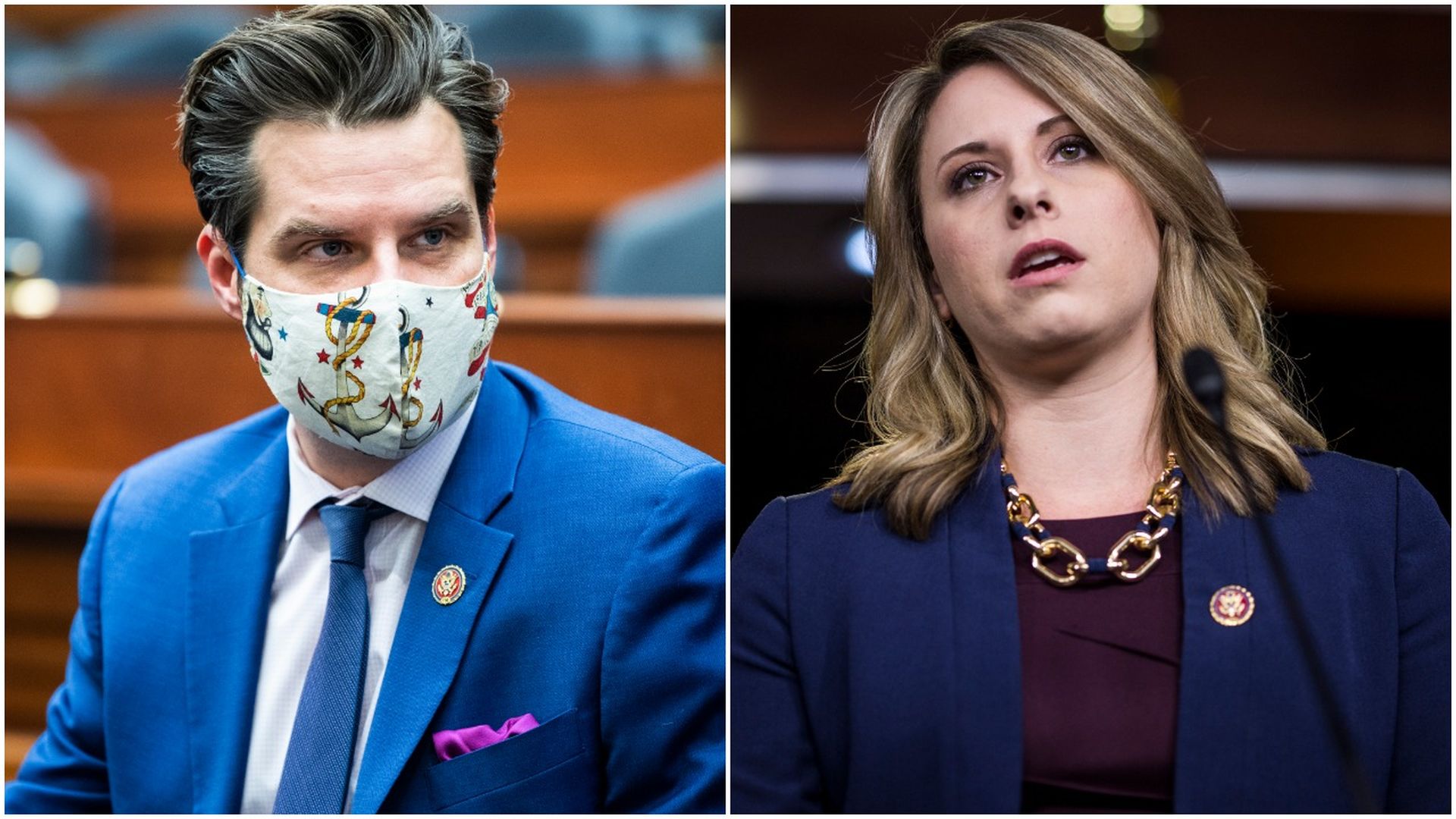 Former Rep. Katie Hill (D-Calif.) wrote an op-ed for Vanity Fair Monday that said Rep. Matt Gaetz (R-Fla.) should resign if there's "a fraction of truth" to sexual misconduct allegations.
Driving the news: Hill said she "forged an unlikely friendship in Congress" with Gaetz, who defended her over claims she had an inappropriate sexual relationship with a staffer that saw her resign amid a House ethics probe. She noted Gatez denied the claims against him, but he needs to be "held responsible" if they're true.
For the record: Gaetz has continued to deny allegations of sex trafficking, sexual misconduct with a 17-year-old girl and claims he shared naked images of women to other Congress members.
He doubled down on his denials Monday, slamming the Department of Justice in a Washington Examiner op-ed for its investigation into the claims, saying he's "absolutely not resigning."
"I am a representative in Congress, not a monk, and certainly not a criminal," wrote Gaetz, who was a Rising star in the Republican Party and close ally of former President Trump.
Of note: Hill noted that Gaetz "spoke out" on her behalf after a "malicious nude-photo leak" she says involved her former husband following the inappropriate relationship allegations "upended" her life.
"If true, Matt had engaged in the very practice he'd defended me from," Hill wrote.
"Sharing intimate images or videos of someone without their consent should be illegal, plain and simple. It shouldn't matter if it was done to hurt someone, as with revenge porn, or to brag about your sexual conquests, like Matt has been accused of doing."
Go deeper