Trump calls Birx "a proven liar" and says Fauci "flip-flops" after CNN interview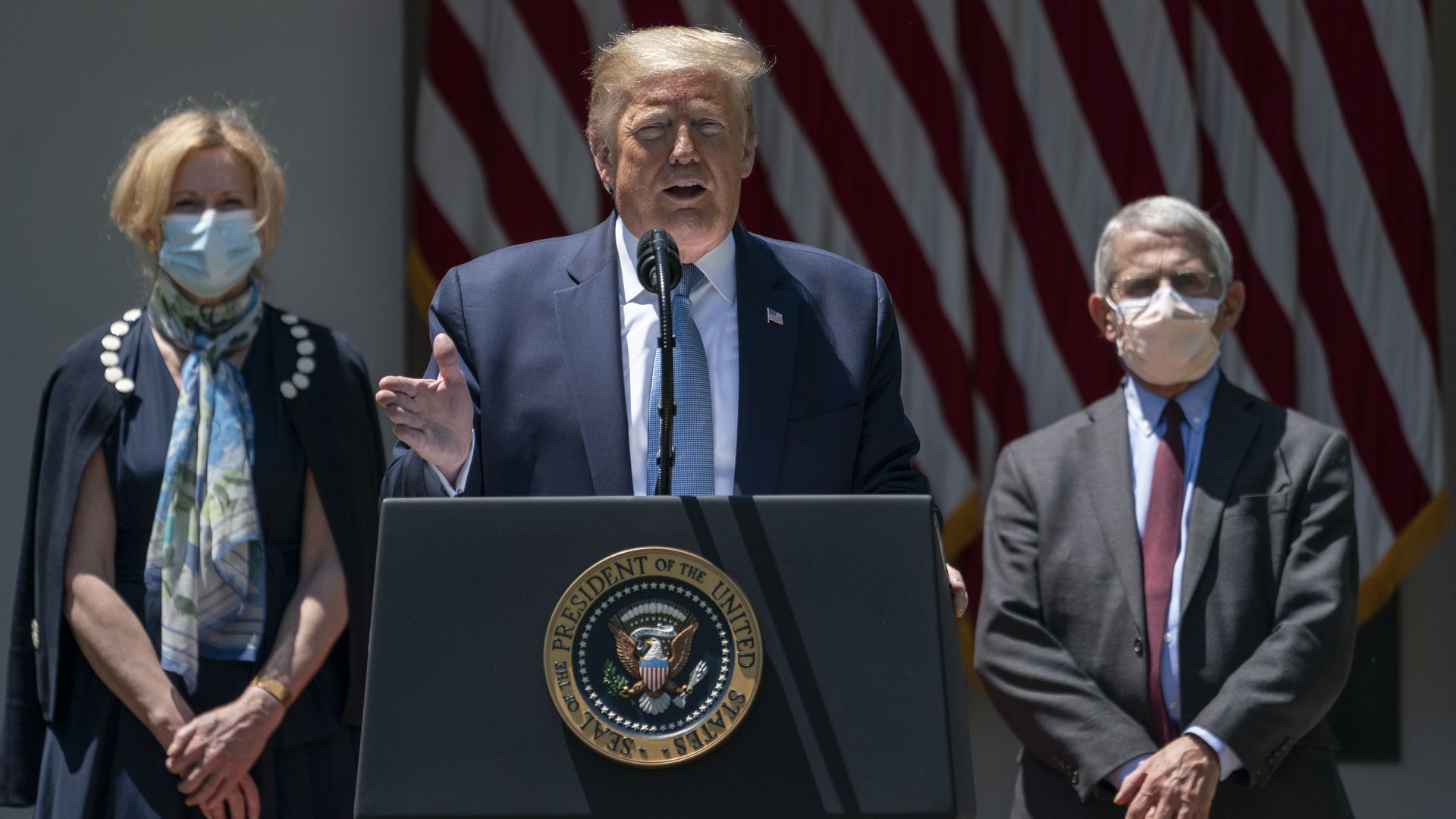 Former President Trump unleashed on his former White House coronavirus task force members Anthony Fauci and Deborah Birx Monday, a day after they opened up to CNN on the pressures of working in his administration.
What he's saying: In a lengthy statement, Trump made a series baseless claims against the respected career scientists — accusing them of being "self-promoters trying to reinvent history to cover for their bad instincts and faulty recommendations, which I fortunately almost always overturned."
"Dr. Birx is a proven liar with very little credibility left," he said of his White House coronavirus response coordinator.
"Many of her recommendations were viewed as 'pseudo-science' and Dr. Fauci would also talk negatively about her and, in fact, would ask not to be in the same room with her. "
He also made inaccurate claims about lockdowns and states that "followed her lead."
Trump called Fauci the "king of 'flip-flops," saying he moved the goalposts "to make himself look as good as possible," commenting that the NIAID director said "we didn't need to wear masks, then a few months later he said we needed to wear masks, and now, two or three of them."
He also took a dig at Fauci for his first pitch at the Washington Nationals game last year, saying he "couldn't throw a baseball even close to home plate."
For the record: Birx has never been accused of "pseudo-science," but another Trump administration coronavirus task force member has — radiologist Scott Atlas, for reportedly peddling an unfounded "herd immunity" theory.
Birx also was famously captured squirming in her chair as Trump during a White House task force briefing when he falsely claimed that disinfectants may be used to treat COVID-19. He later said he was being sarcastic.
Fauci has previously addressed the issue of wearing masks, noting that "very early on in the pandemic" health officials did not recommend wearing face coverings amid concerns about shortages in hospitals. But it "became clear" that cloth masks also worked, so that alleviated those concerns, he told ABC.
Go deeper