North Korea's Kim Yo-jong warns U.S. against "causing a stink"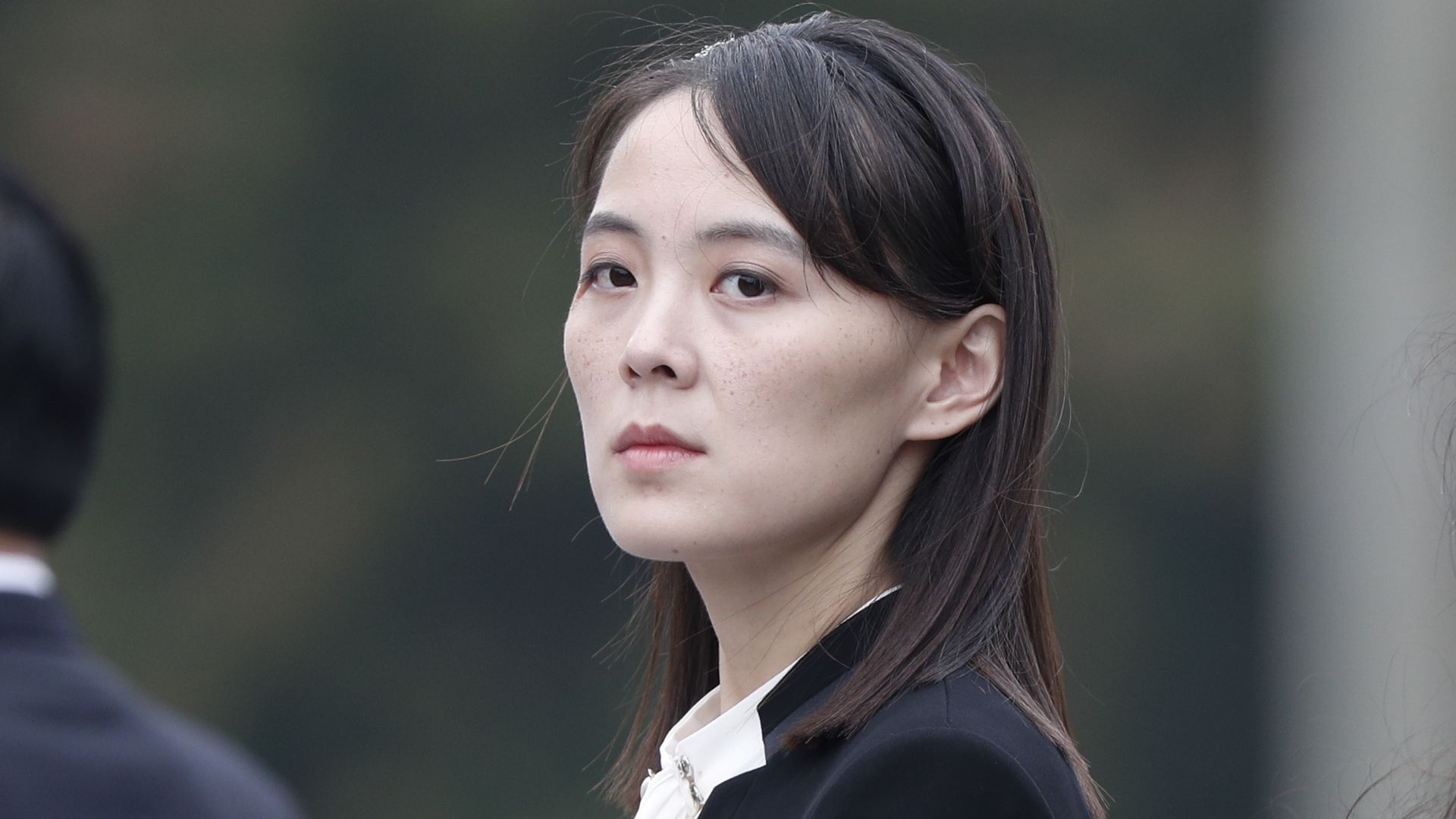 Kim Yo-jong, sister of North Korean leader Kim Jong-un, on Monday warned the Biden administration to "refrain from causing a stink," according to the state-run KCNA news agency.
Why it matters: The North Korean regime's first comments about the Biden administration come as Secretary of State Antony Blinken and Defense Secretary Lloyd Austin visit South Korea and Japan this week.
Ramon Pacheco Pardo, a Korea expert at King's College London, noted in a statement that Kim's warning was an "attempt to change the narrative" from discussions with allies about China to "North Korea's threats to bring instability."
What she's saying: "We take this opportunity to warn the new U.S. administration trying hard to give off powder smell in our land," said Kim, who holds a high-ranking position in North Korea's only political party.
"If it wants to sleep in peace for coming four years, it had better refrain from causing a stink at its first step."
She also reiterated North Korea's opposition to the U.S. and South Korea's joint military exercises, accusing the nations of launching a "war game" against Pyongyang with the launch of the latest one on the Korean Peninsula this month.
"War exercises and dialogue, hostility and cooperation can never exist together."
— Kim Yo-jong
For the record: The warning comes hours after White House press secretary Jen Psaki told reporters that the Biden administration had "not received any response" from North Korea on the issue of dialogue with the U.S.
Of note: U.S.-South Korean military drills were scaled back during former President Trump's administration as part of efforts to keep open dialogue with Pyongyang on its nuclear weapons program.
Trump met with Kim Jong-un three times, becoming in 2019 the first sitting U.S. president to step foot in North Korea. The two leaders also exchanged personal letters, but a deal on denuclearization was never reached.
The Biden administration did not immediately respond to Axios' request for comment.
Go deeper