In photos: Louisville marks 1 year since police killing of Breonna Taylor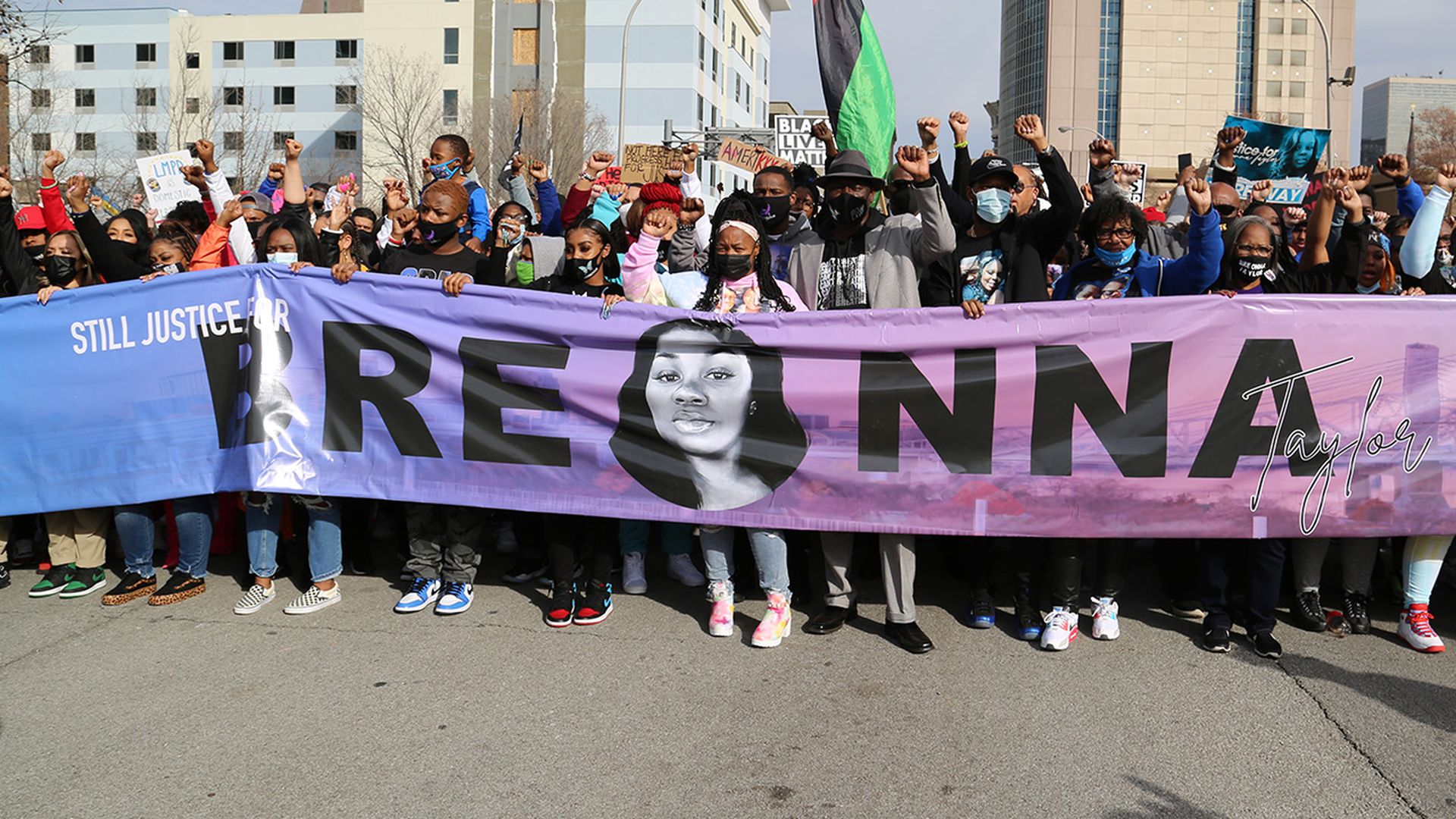 Hundreds marched in Louisville, Kentucky, on Saturday to mark one year since the police killing of Breonna Taylor, an unarmed Black woman.
The big picture: The families of other Black and Brown people shot by police, including Jacob Blake, Danny Ray Thomas and Sean Monterrosa, joined Taylor's family in Louisville to remember the 26-year-old and renew their calls for justice.
What they're saying: "It's a good day for the DOJ to arrest the cops who killed Breonna Taylor," Benjamin Crump, Taylor's family lawyer, told Saturday's crowd in Louisville.
Sadiqa Reynolds, president of the Louisville Urban League, said "this is bigger than me and you. This is about justice. ... This is so we make sure that not another person dies at the hands of the police."
President Biden tweeted, "Breonna Taylor's death was a tragedy, a blow to her family, her community, and America. As we continue to mourn her, we must press ahead to pass meaningful police reform in Congress. I remain committed to signing a landmark reform bill into law.
Context: Police fatally shot Taylor on March 13, 2020, as they barged into the 26-year-old's home in plain-clothes while serving a search warrant.
Louisville Metro Department Police officers returned fire after Taylor's boyfriend, who said he believed someone was breaking into the home, fired a shot as officers broke down the apartment's door.
No officers were directly charged for Taylor's death. Three officers were fired and others were disciplined. One was charged for firing shots into neighboring apartments. An FBI investigation into the case is ongoing.
Louisville's Metro Council last year passed "Breonna's Law," which bans no-knock warrants, like the one used in the raid on Taylor's home. The state's Senate also passed a bill that would limit the use of no-knock warrants, though protesters have called for a complete ban.
Photos from the rally for Taylor: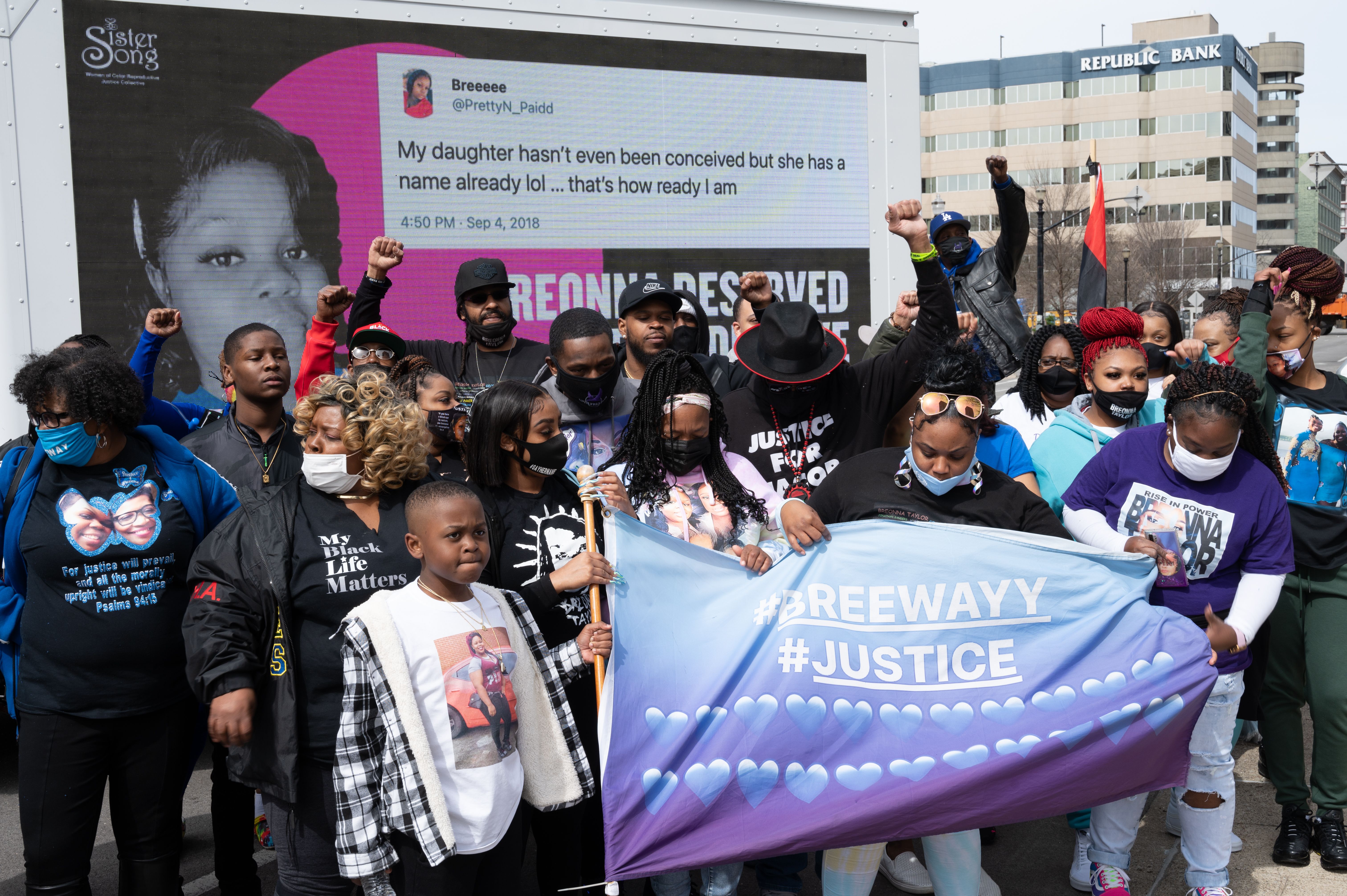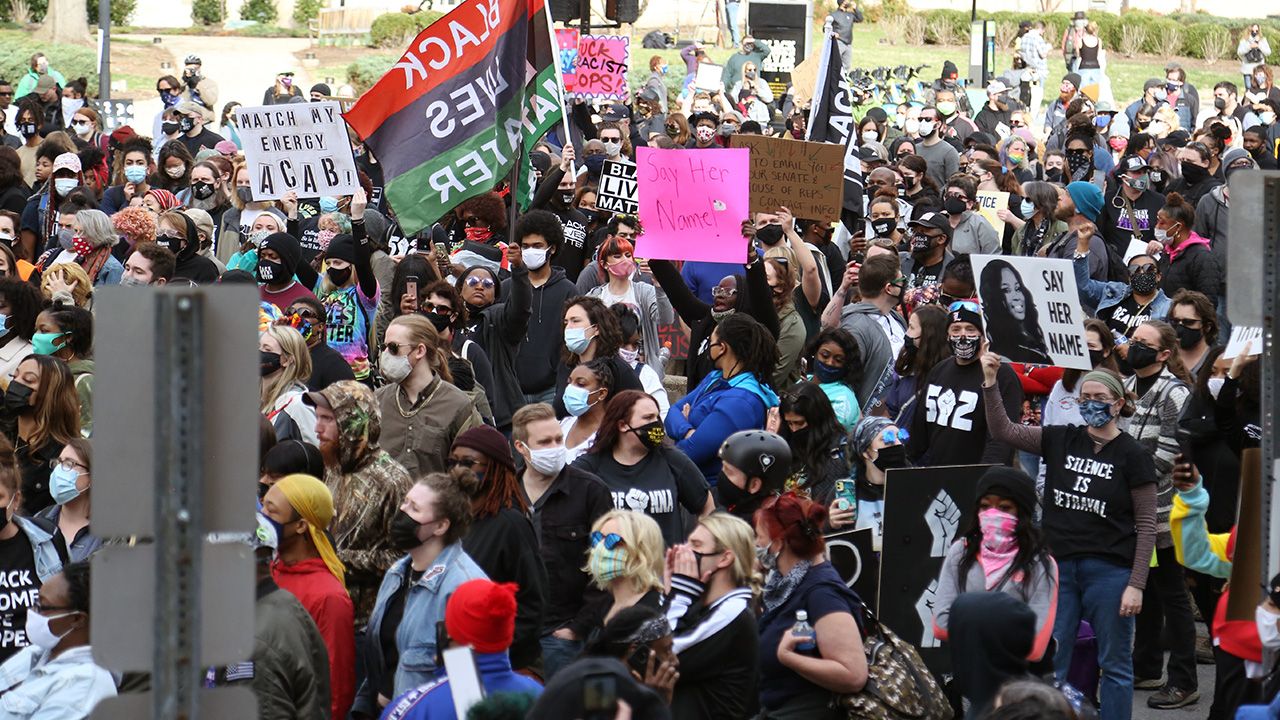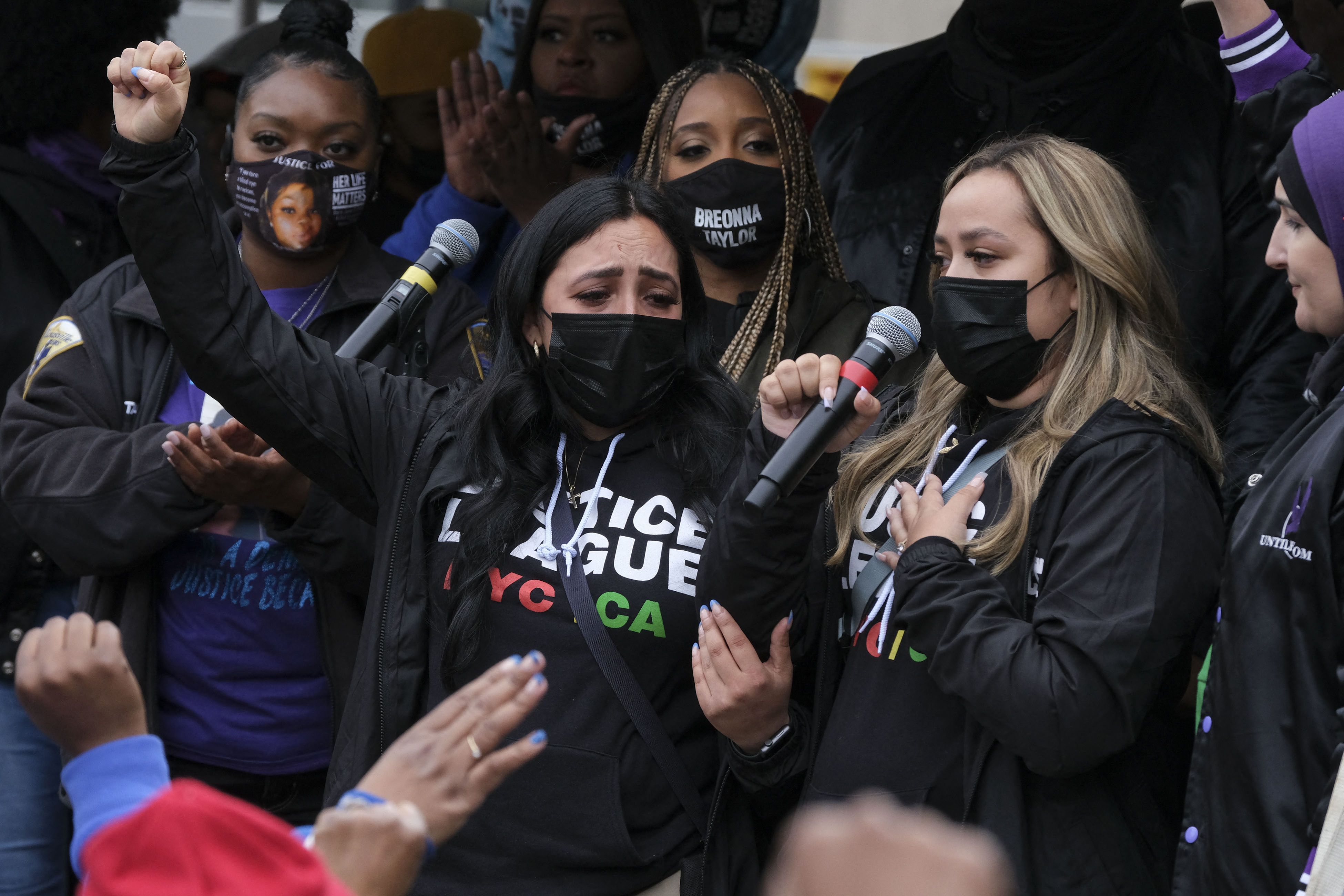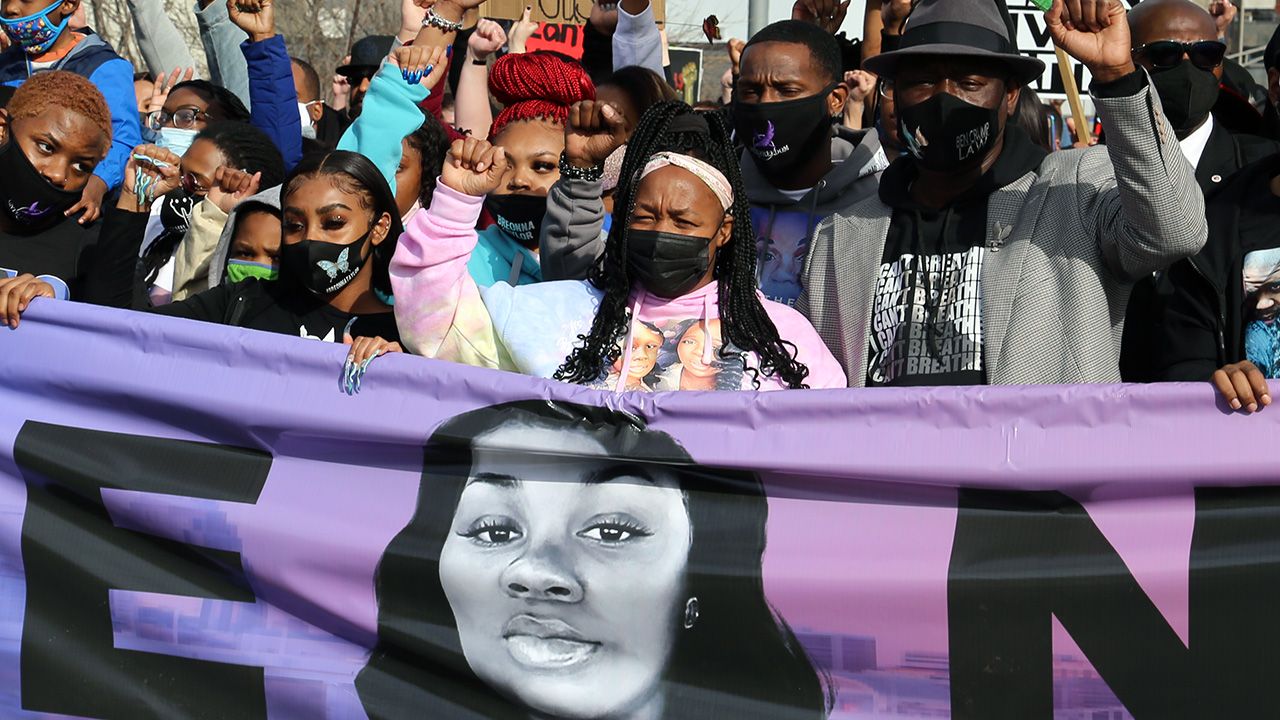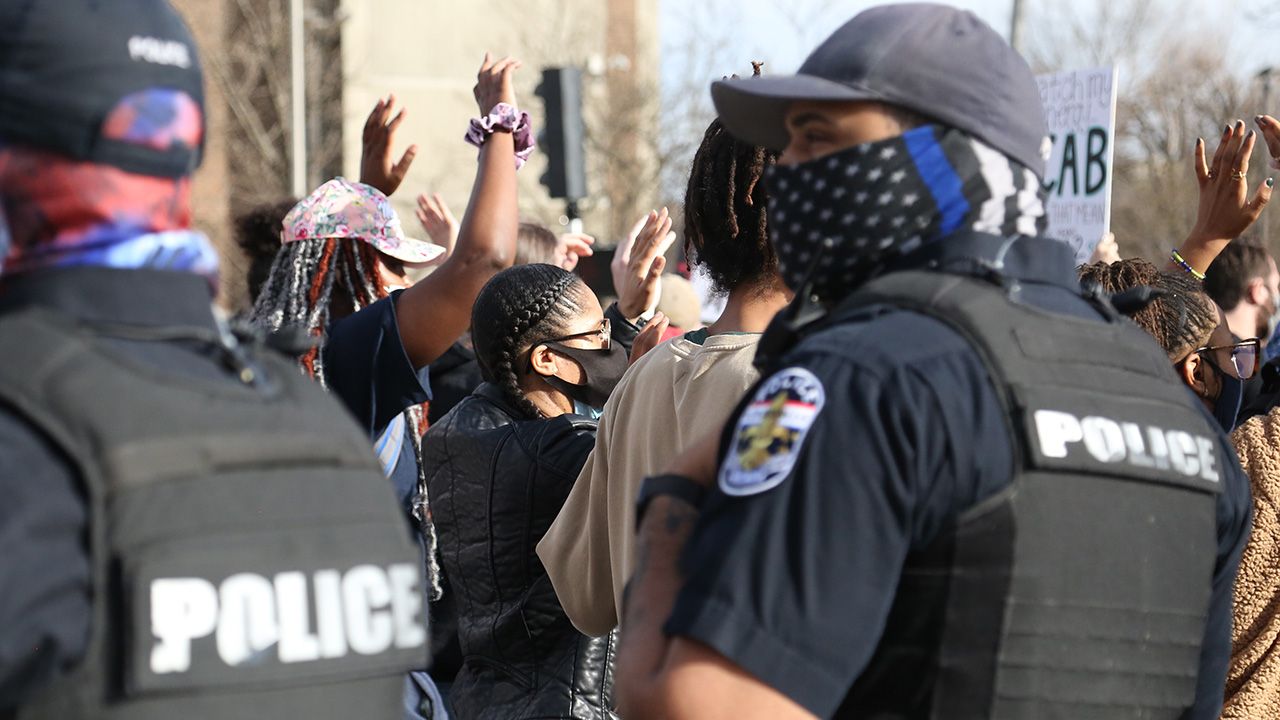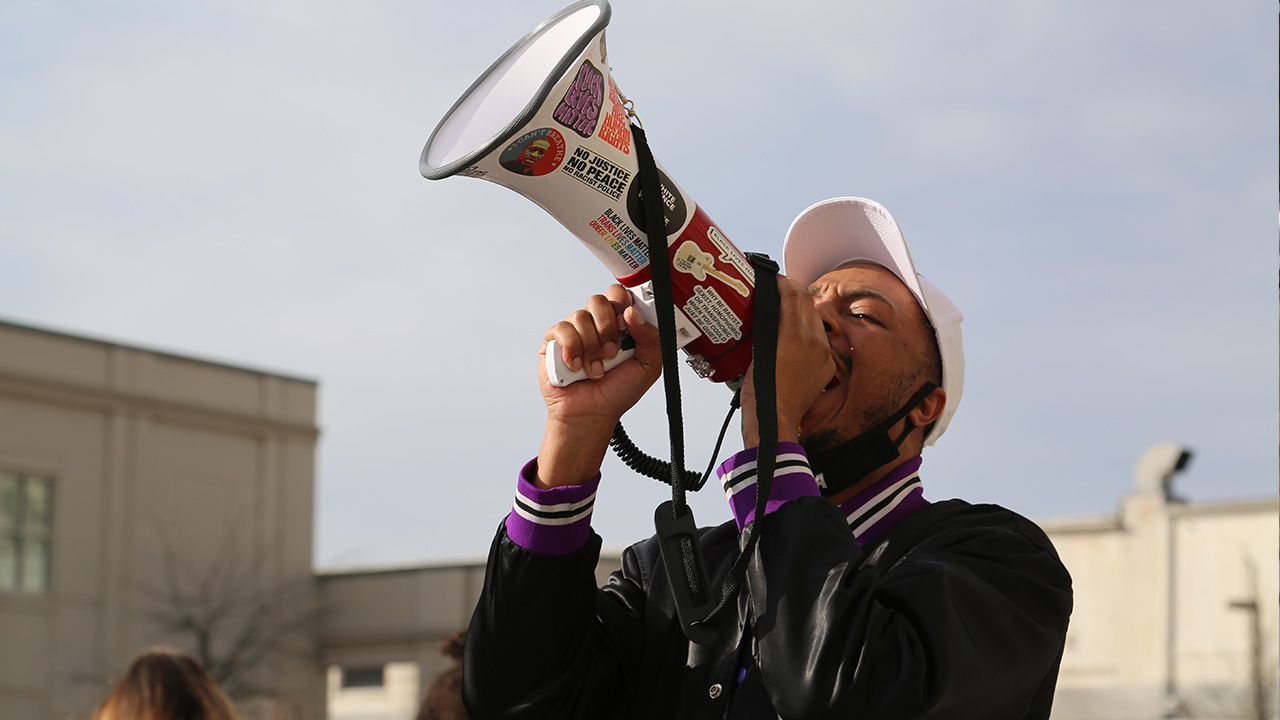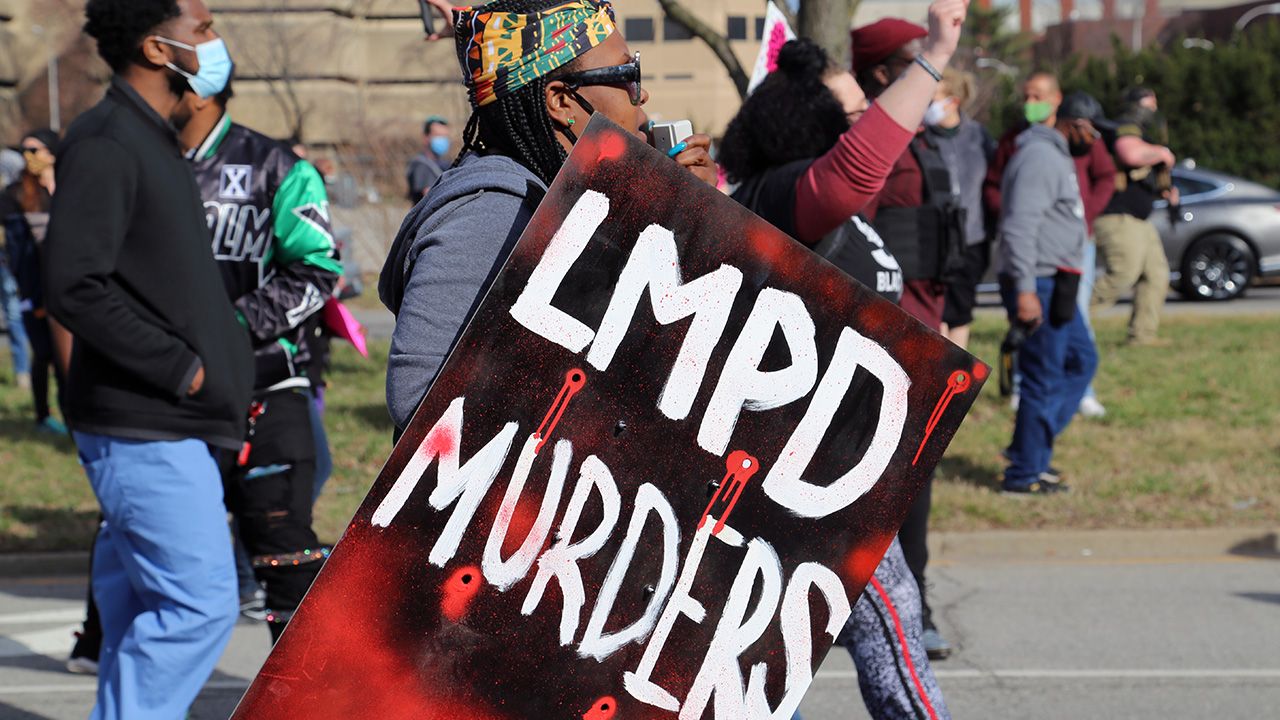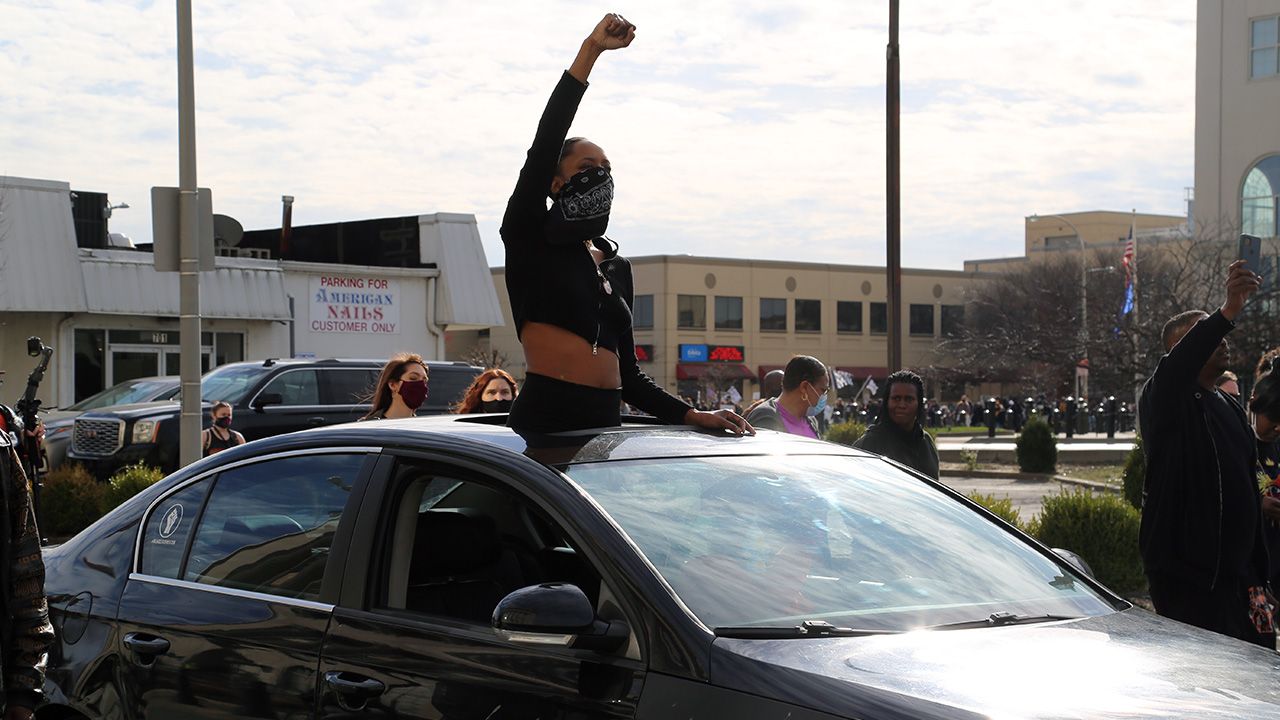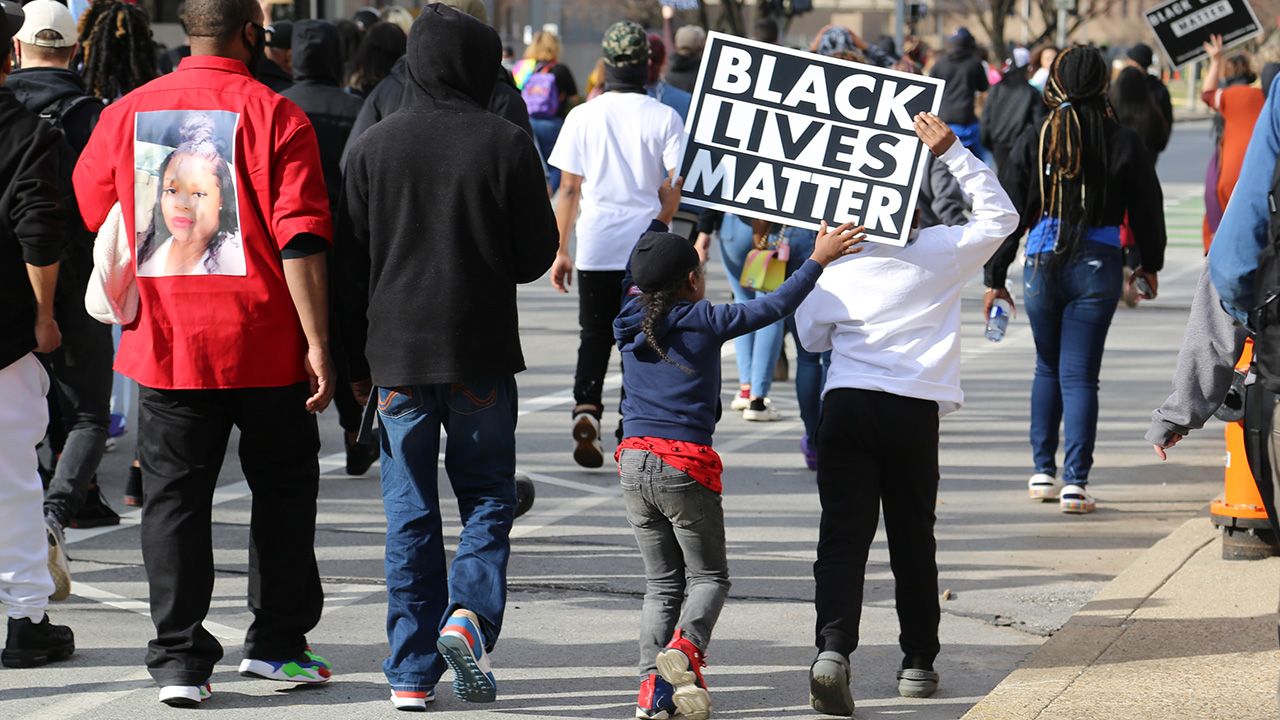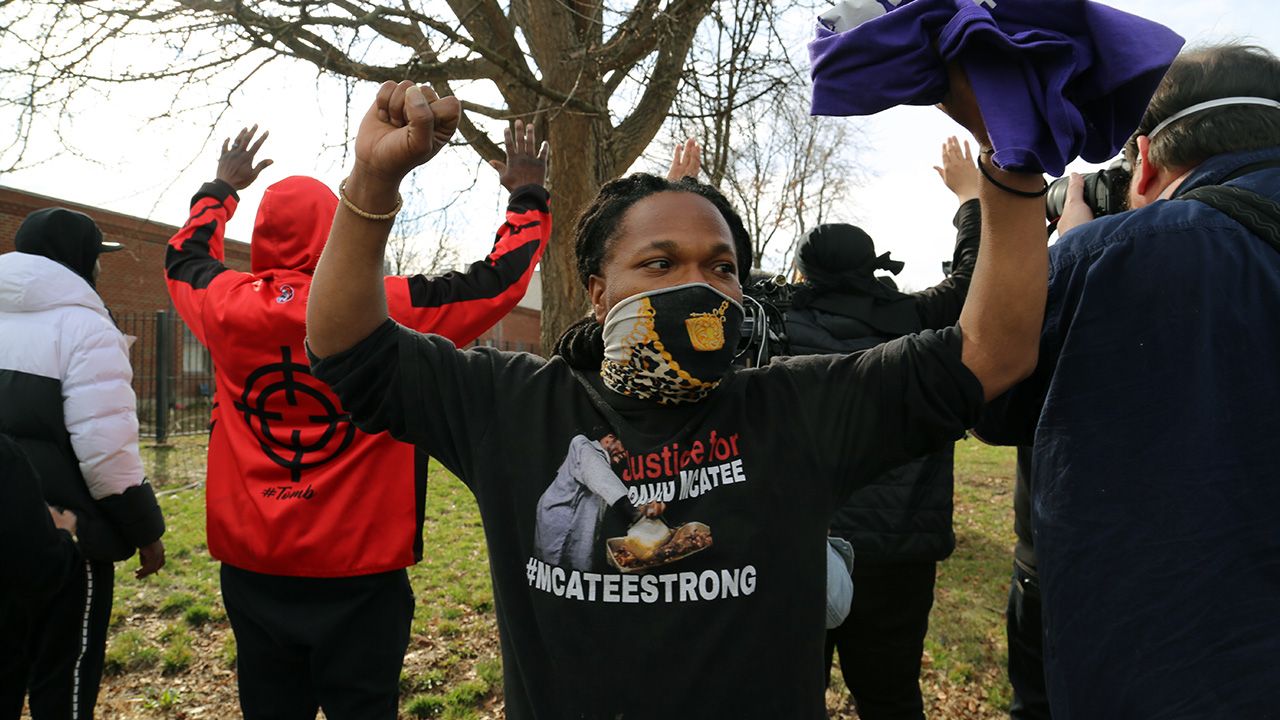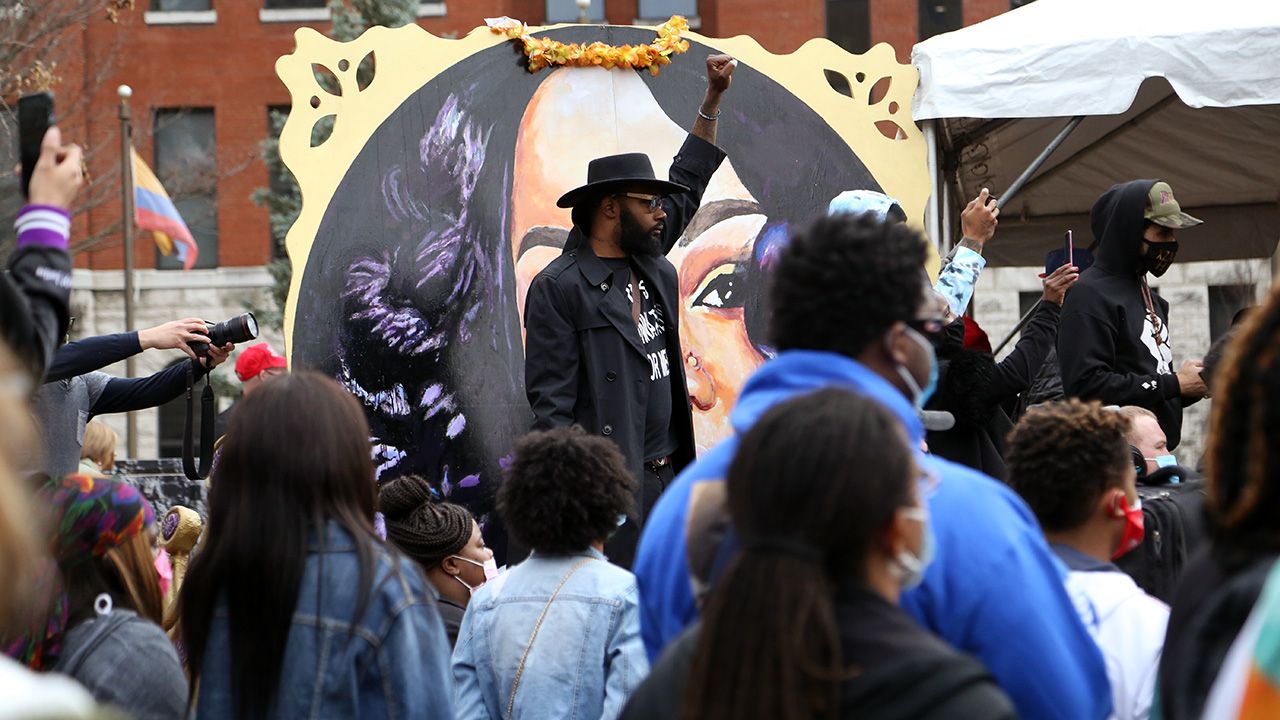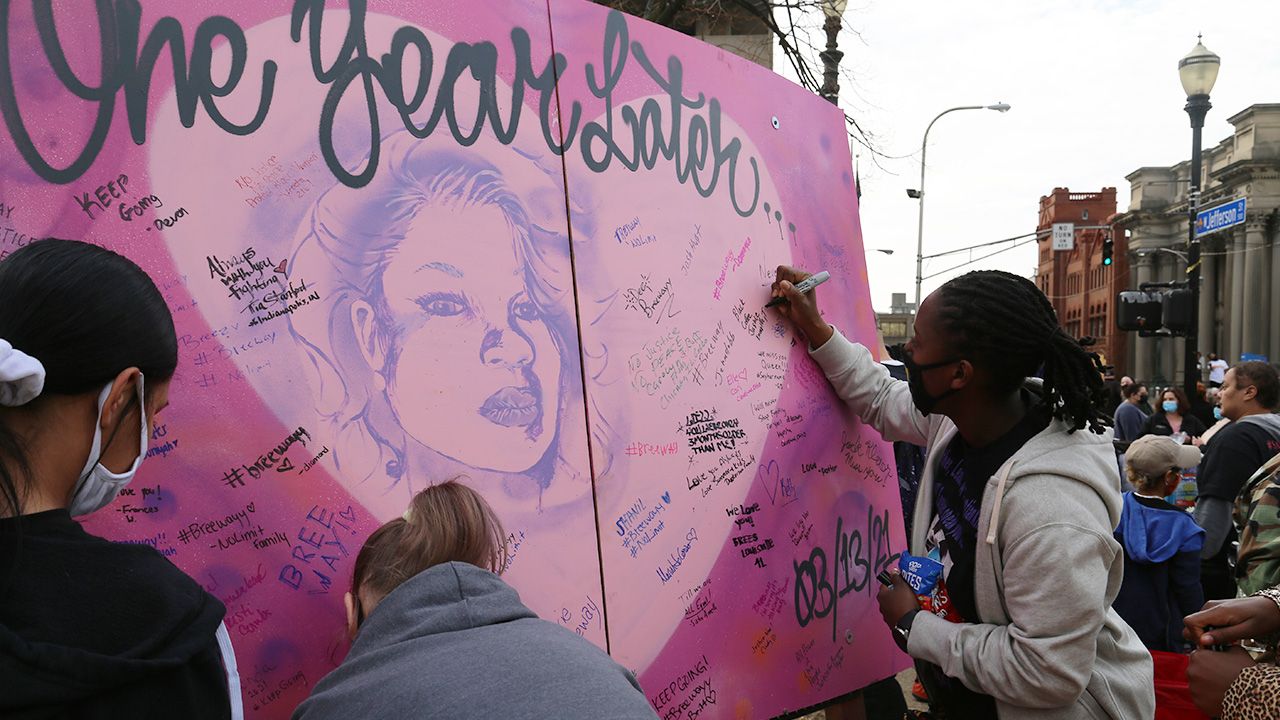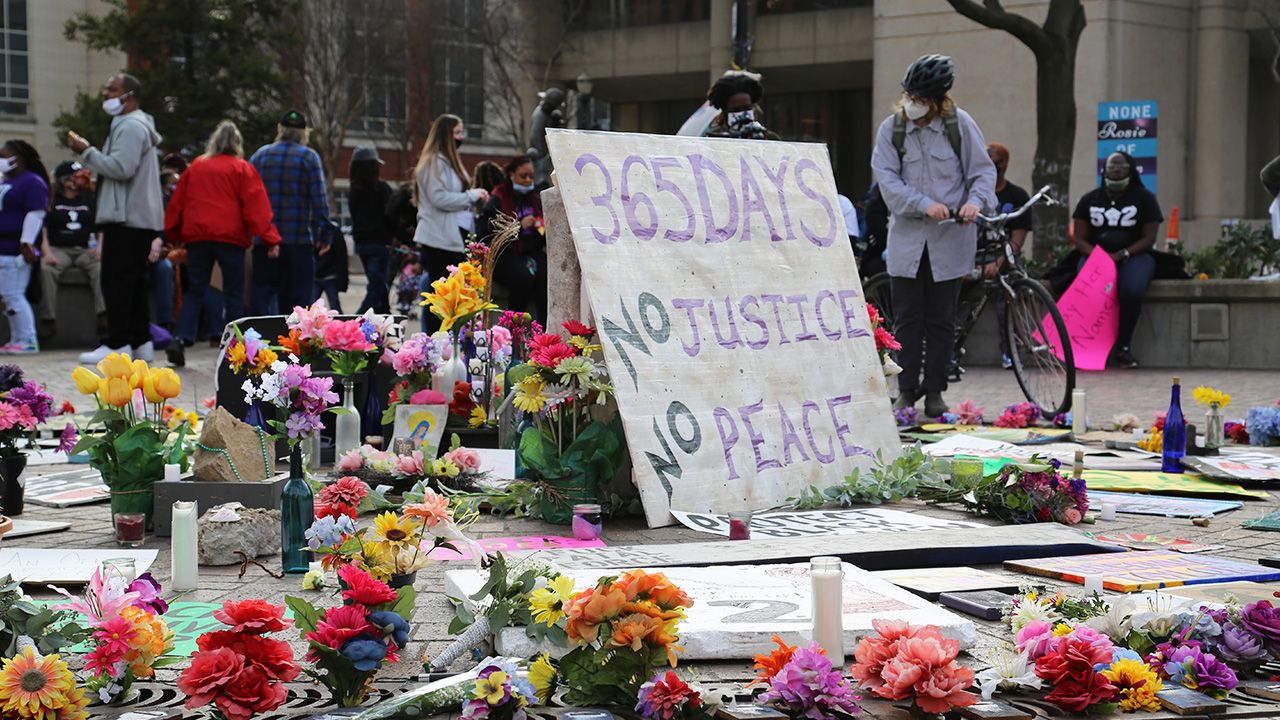 Editor's note: This article has been updated with more photos.
Go deeper