Trump vows to campaign against "disloyal" Sen. Murkowski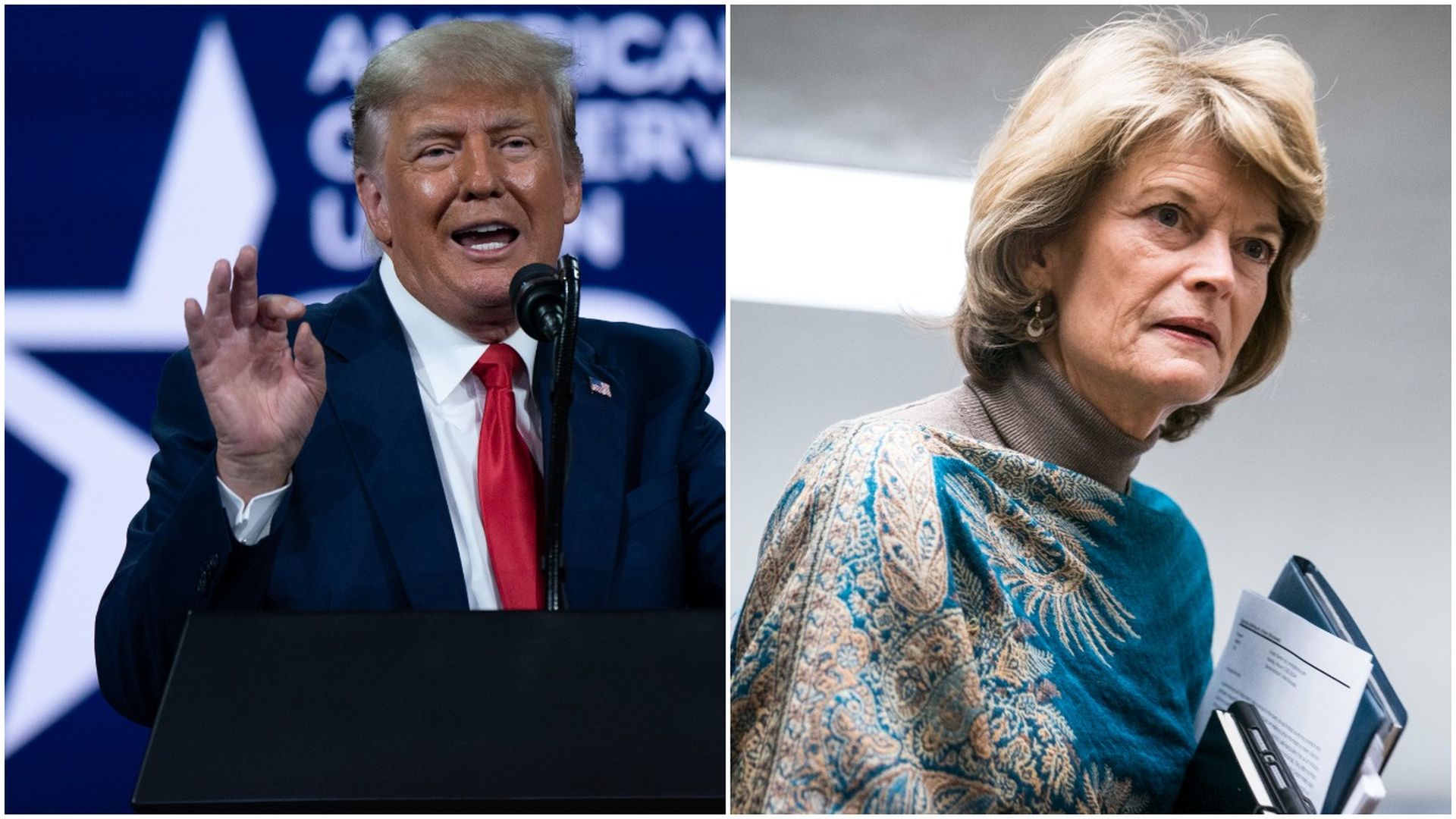 Former President Trump announced Saturday plans to travel to Alaska and campaign against Republican Sen. Lisa Murkowski ahead of the 2022 midterms.
Why it matters: The Alaskan senator was one of seven Republicans who voted to convict Trump of inciting the Jan. 6 Capitol insurrection. She's the only one of the group up for re-election in 2022.
Trump's plans to target Murkowski are another indication that he plans to play a key role in the midterms, after indicating he will battle Senate Minority Leader Mitch McConnell (R-Ky.) to shape the GOP's field for the races.
What they're saying: Trump said in a statement first issued to Politico that he would "not be endorsing, under any circumstances, the failed candidate from the great State of Alaska, Lisa Murkowski."
"She represents her state badly and her country even worse. I do not know where other people will be next year, but I know where I will be — in Alaska campaigning against a disloyal and very bad Senator," he added.
Trump also criticized Murkowski for advancing Rep. Deb Haaland (D-N.M.) to serve as Secretary of the Interior.
Representatives for Trump and Murkowski did not immediately respond to Axios' request for comment. But Murkowski told NPR last month she understood her vote to convict Trump "may have political consequences ... But I can't be afraid of that."
Go deeper: Trump to claim total control of GOP
Go deeper