Thousands rally as Poland's near-total abortion ban takes effect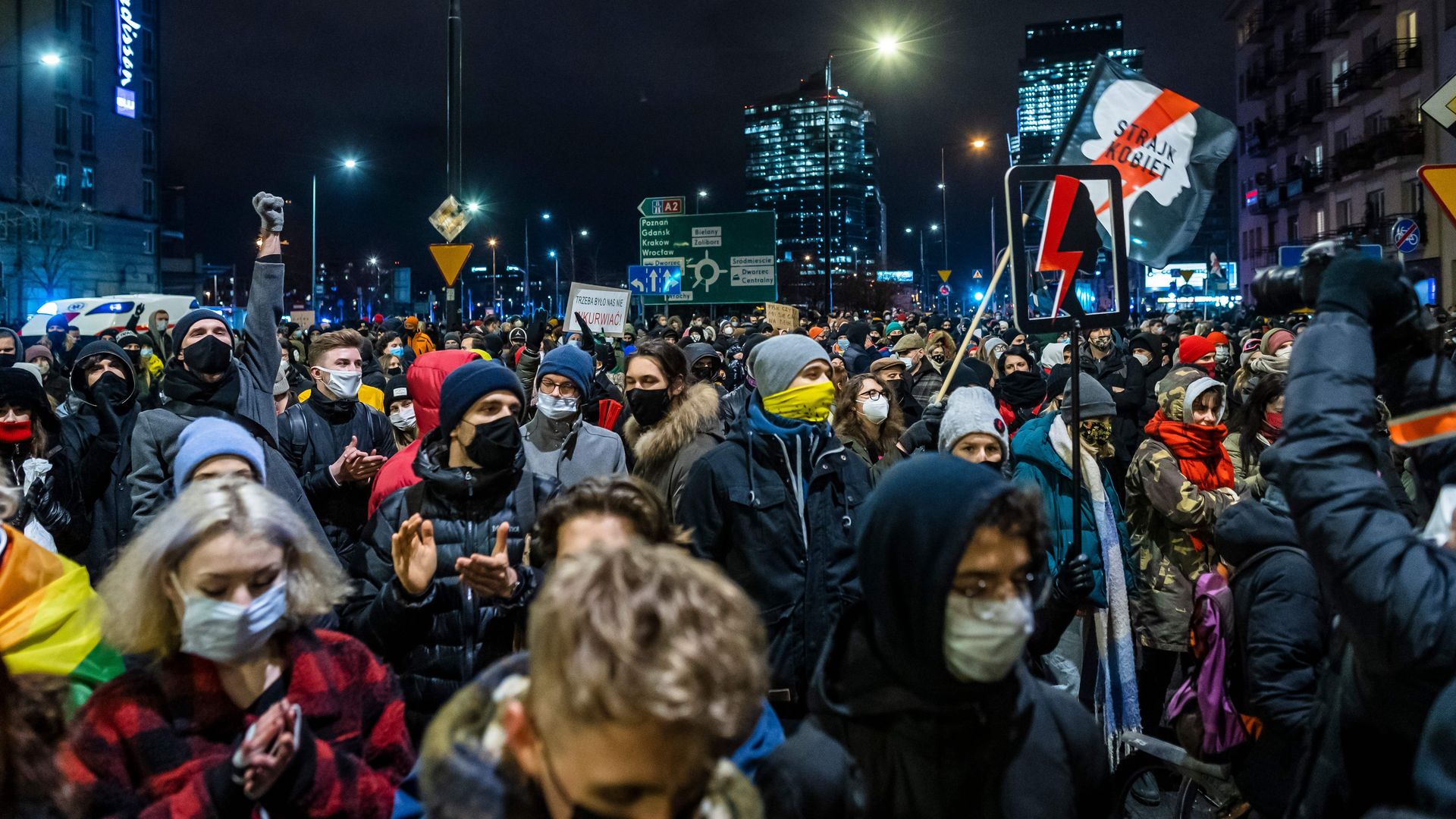 Protests erupted across Poland as a near-total ban on abortion came into effect Wednesday despite widespread opposition to the legislation, per the New York Times.
Why it matters: Abortion is now only legal in cases of rape, incest or if there's a risk to a pregnant woman's life.
The ruling Law and Justice Party delayed implementing the October court decision after it sparked the biggest protests since the fall of communism's in 1989.
The rallies held amid spiking COVID-19 cases show the anger many feel toward a conservative government that's "growing increasingly autocratic," NYT notes.
Go deeper