PGA strips Trump-owned golf course of 2022 championship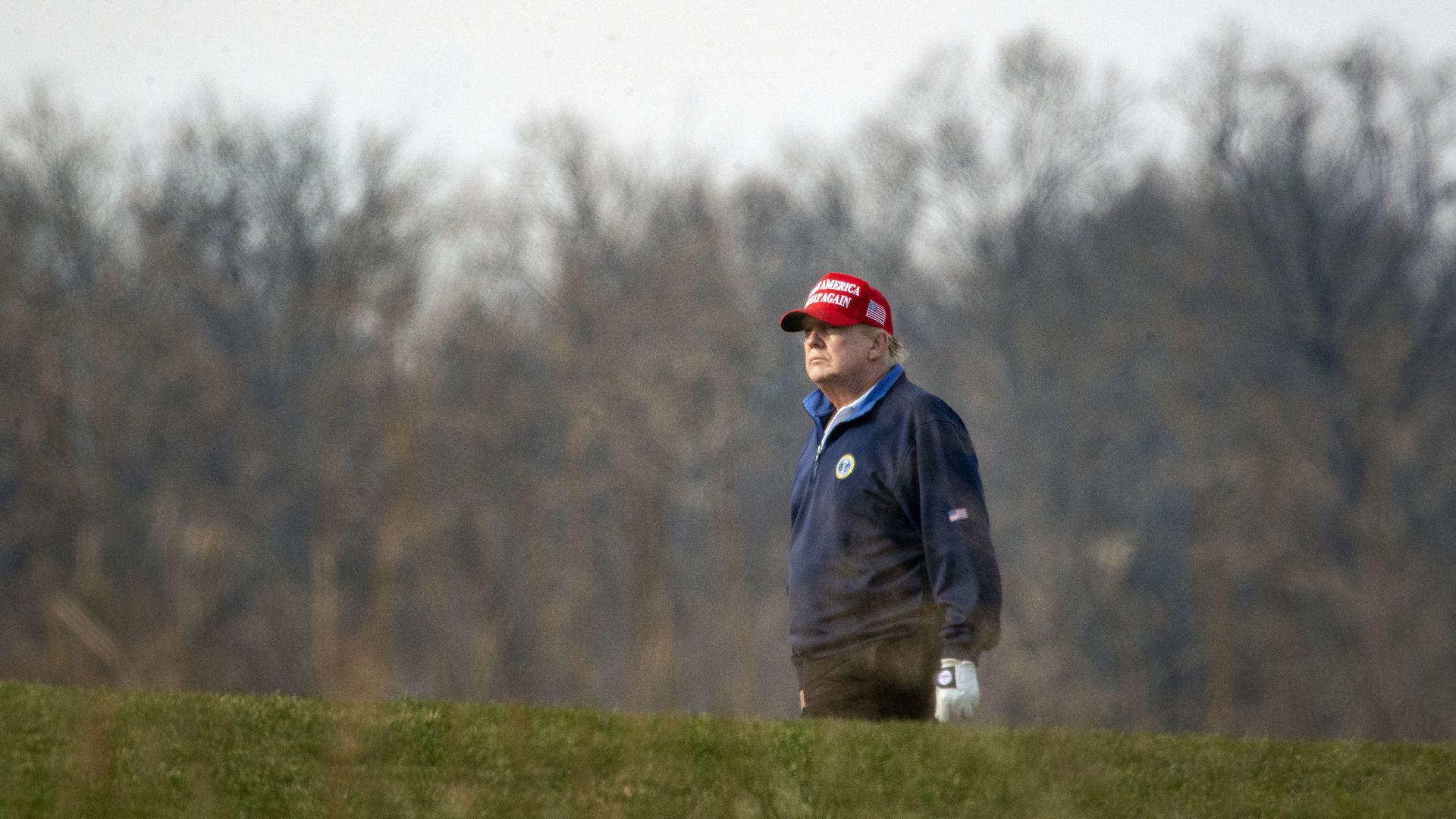 The Professional Golfers' Association announced Sunday night that its board of directors voted "to terminate the agreement" to hold the 2022 PGA Championship at President Trump's New Jersey golf course.
Driving the news: PGA of America CEO Seth Waugh said in a video posted to the organization's website it had "become clear" that having the championship hosted at Trump Bedminster "would be detrimental to the PGA of America brand, and would put at risk the PGA's ability to deliver our many programs, and sustain the longevity of our mission."
Waugh told AP the PGA had been left "in a political situation not of our making" and that "our feeling was given the tragic events of Wednesday that we could no longer hold it."
"The damage could have been irreparable," he added. "The only real course of action was to leave."
What they're saying: The Trump Organization said in a statement to news outlets Sunday night it had enjoyed a "beautiful partnership" with the PGA of America and was "incredibly disappointed with their decision."
"This is a breach of a binding contract and they have no right to terminate the agreement," the statement added.
"As an organization we have invested many, many millions of dollars in the 2022 PGA Championship at Trump National Golf Club, Bedminster. We will continue to promote the game of golf on every level and remain focused on operating the finest golf courses anywhere in the world."
Of note: This isn't the first time the PGA of America has removed an event from a Trump golf club.
The big picture: Several organizations have cut ties with Trump over last week's violence by some of the president's supporters in the U.S. Capitol — which has prompted criticism from Republicans and Democrats alike.
House Democrats are taking steps designed to lead to Trump being removed from office or impeached.
Trump is also now banned from a series of platforms that have cited concerns about further violence, with Twitter permanently suspending him and Facebook banning him until the transition of power to President-elect Joe Biden is complete.
Go deeper: All the platforms that have banned or restricted Trump so far
Editor's note: This article has been updated with new details throughout.
Go deeper