Protesters clash in D.C. and Washington state after Trump rallies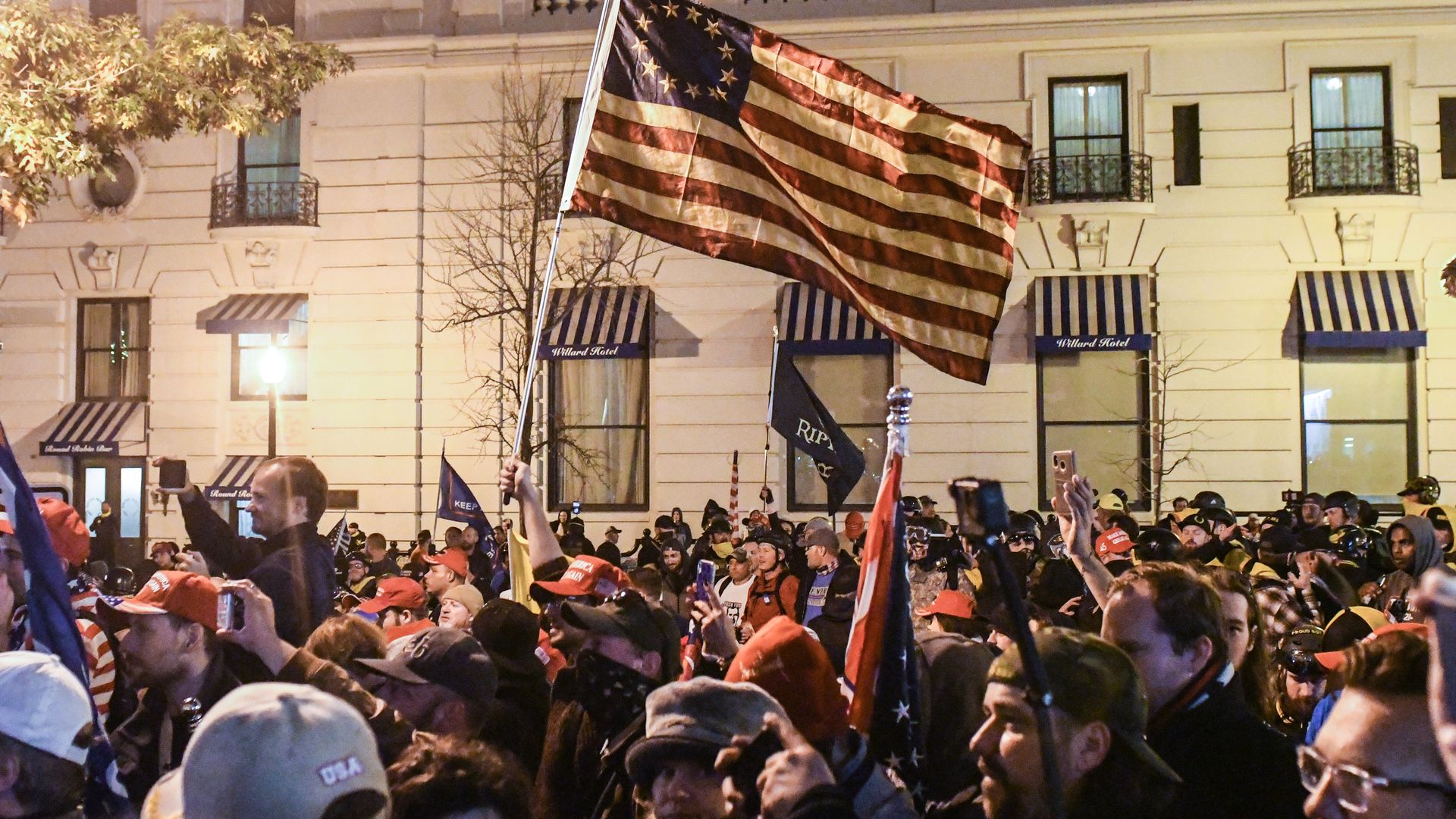 Violent clashes erupted in Washington, D.C., and Washington state, after supporters of President Trump, many maskless despite face mask mandates, rallied Saturday, refusing to accept that President Trump lost the 2020 election.
The latest: In Olympia, Wash., police arrested two suspects and declared a riot after one person was shot during a face-off between Trump supporters and counter-protesters, per the New York Times.
The rally in D.C. was reported to be peaceful in the daytime, but clashes broke out at night between Trump supporters and counter-protesters. At least four people were hospitalized with stab wounds, the Washington Post reports. It wasn't immediately clear which protesters had been stabbed.
The Metropolitan Police Department told WRC-TV officers had arrested at least 26 people.
Members of the far-right Proud Boys attempted to march to D.C.'s Black Lives Matter Plaza, where counter-protesters gathered, but they were blocked by police. The Proud Boys and counter-protesters faced off at several points and some fights broke out.
Police earlier used pepper spray and their bikes to push counter-protesters back in D.C.
The big picture: Thirty-nine days after the election, President Trump continues to make baseless claims of voter fraud and refuses to concede to President-elect Joe Biden.
The Supreme Court handed Trump and his allies Friday their most significant legal defeat, rejecting a lawsuit that sought to invalidate 10 million votes in four battleground states.
Saturday's protest comes days before the Electoral College meets to vote for the president and vice president. Biden is expected to have 306 electoral votes to Trump's 232 votes. A candidate needs 270 to win.
The president tweeted Saturday morning: "Wow! Thousands of people forming in Washington [D.C.] for Stop the Steal. Didn't know about this, but I'll be seeing them! #MAGA." He later flew on Marine One over the protests as he headed to the Army-Navy football game at West Point.
Of note: A similar protest saw a larger number of Trump supporters take to D.C. streets last month.
In photos: Trump supporters rally in D.C. and Washington state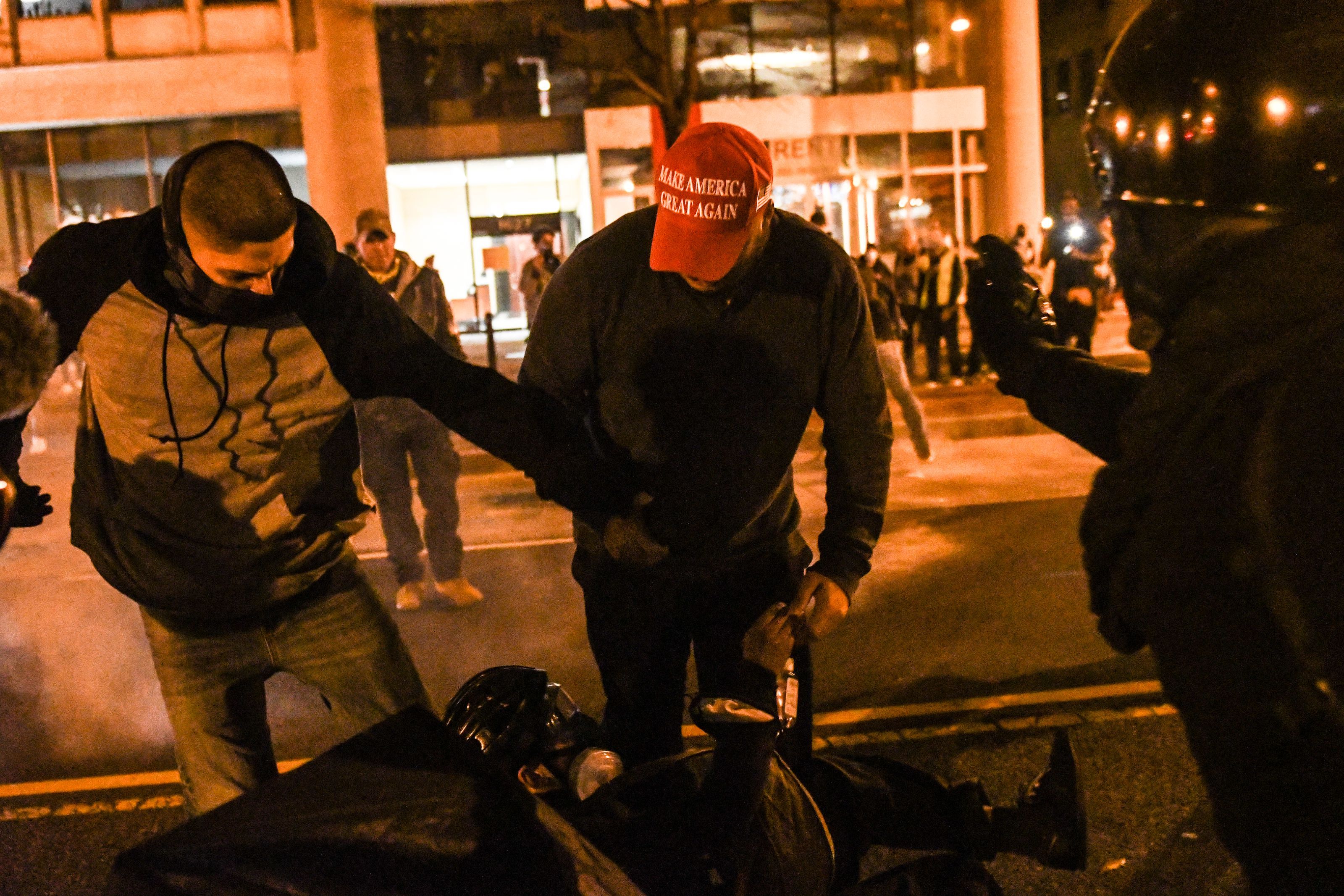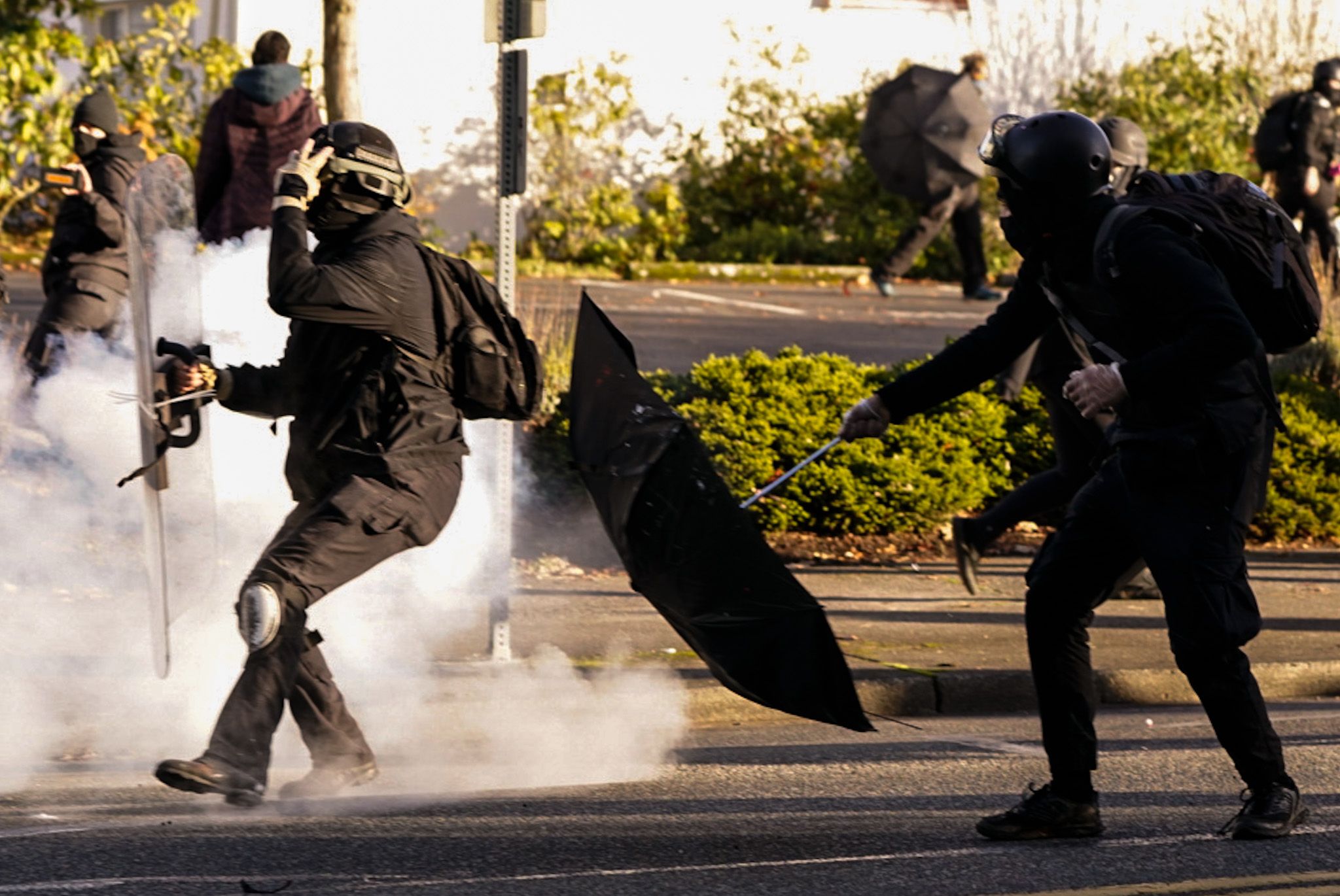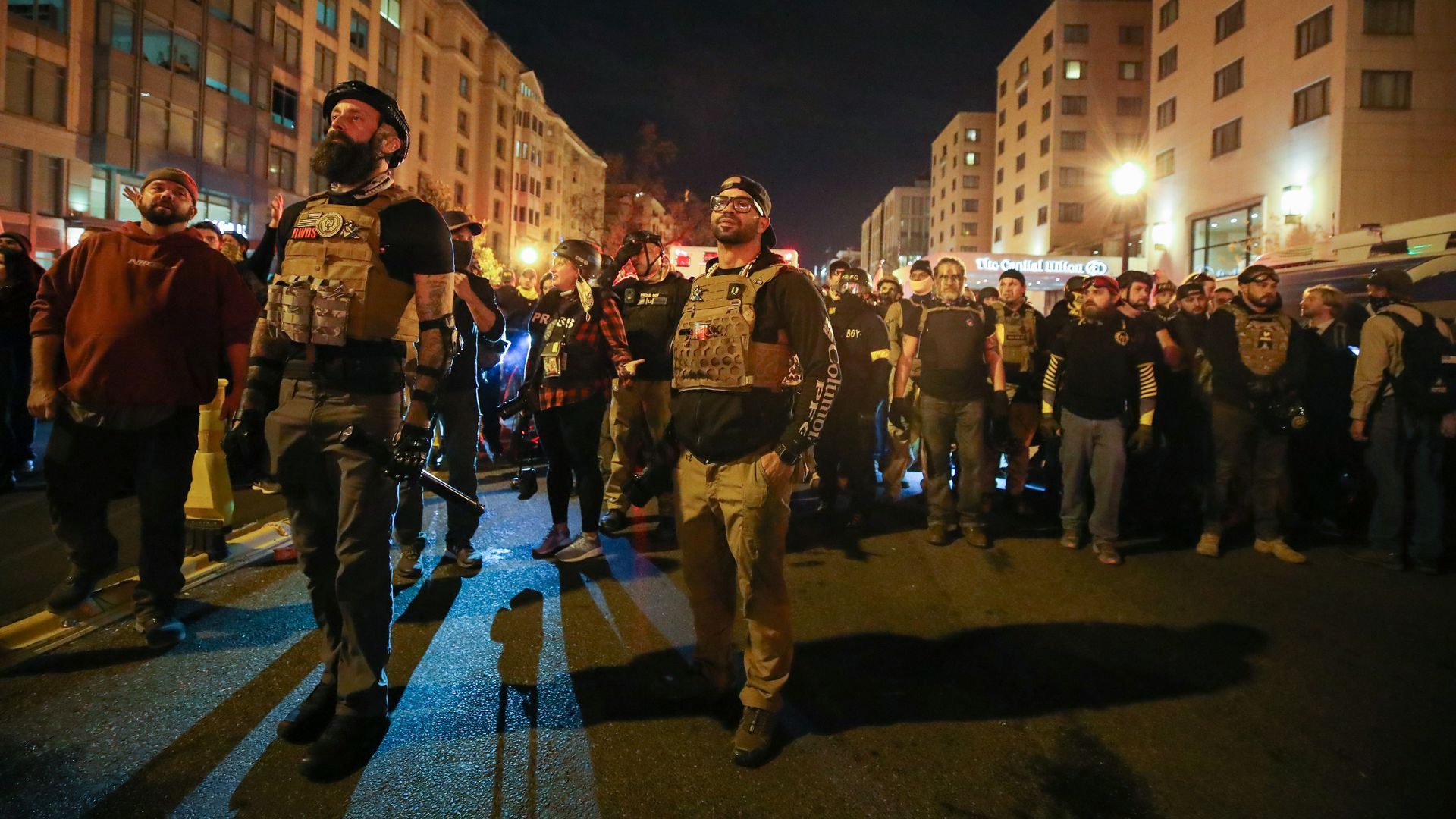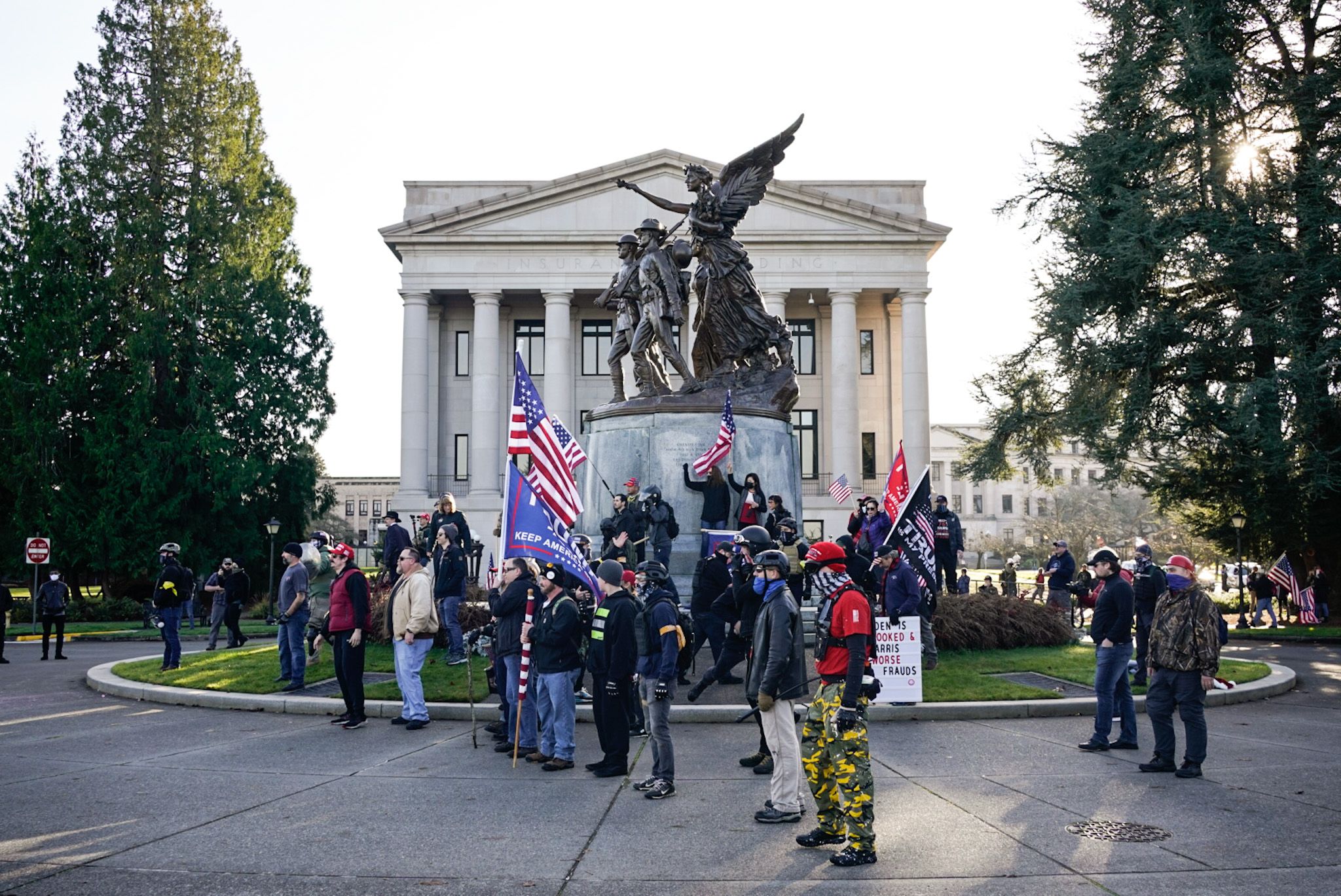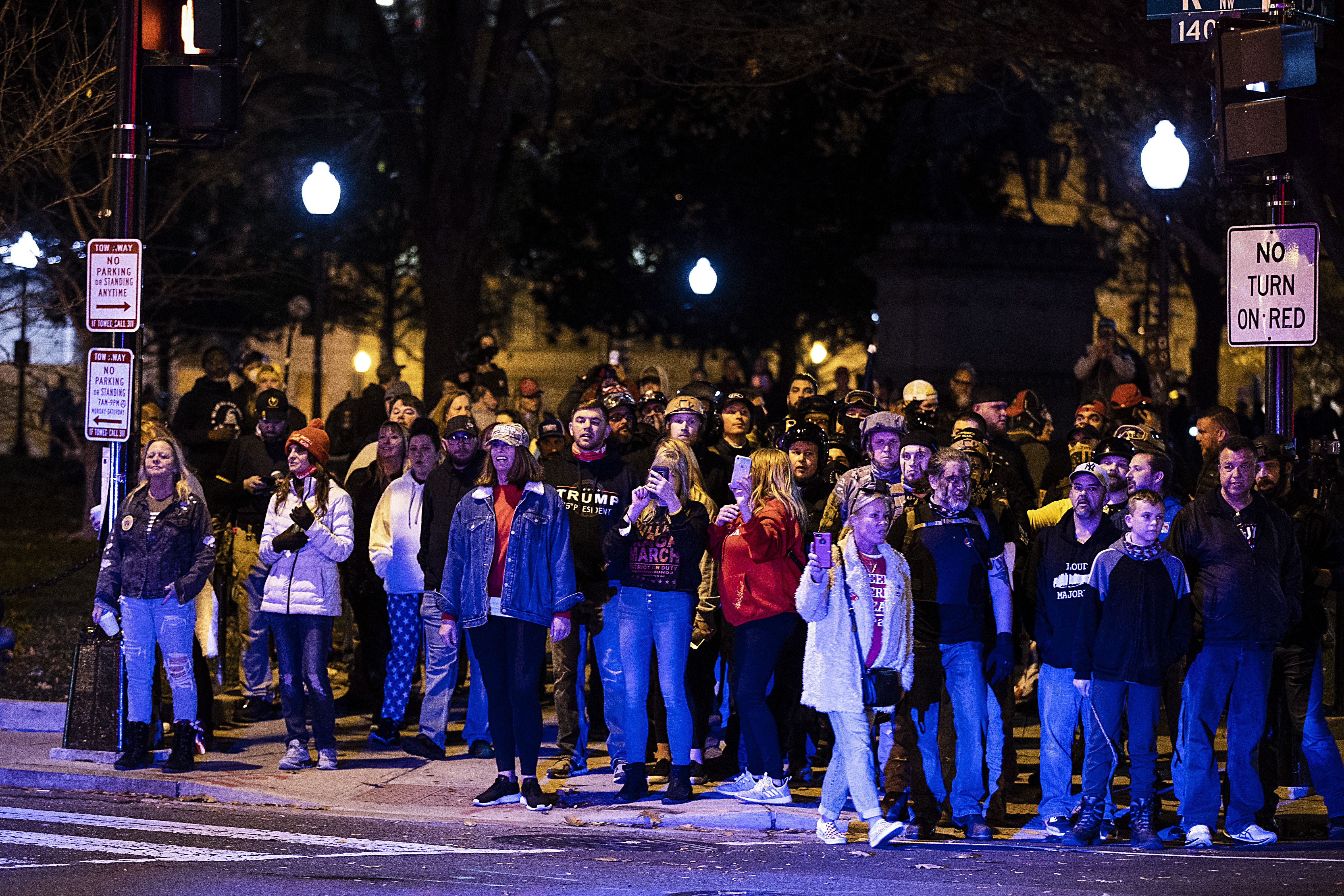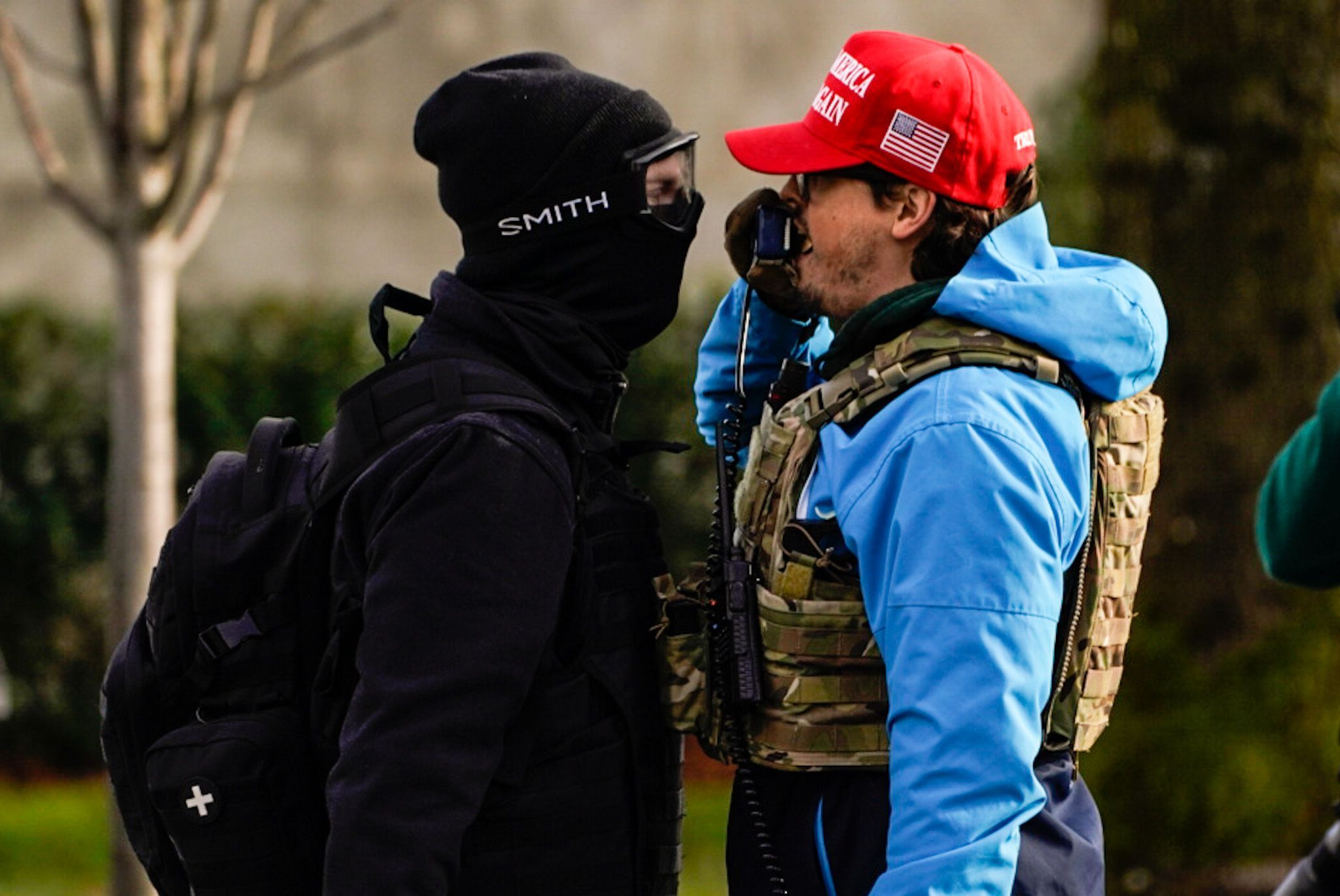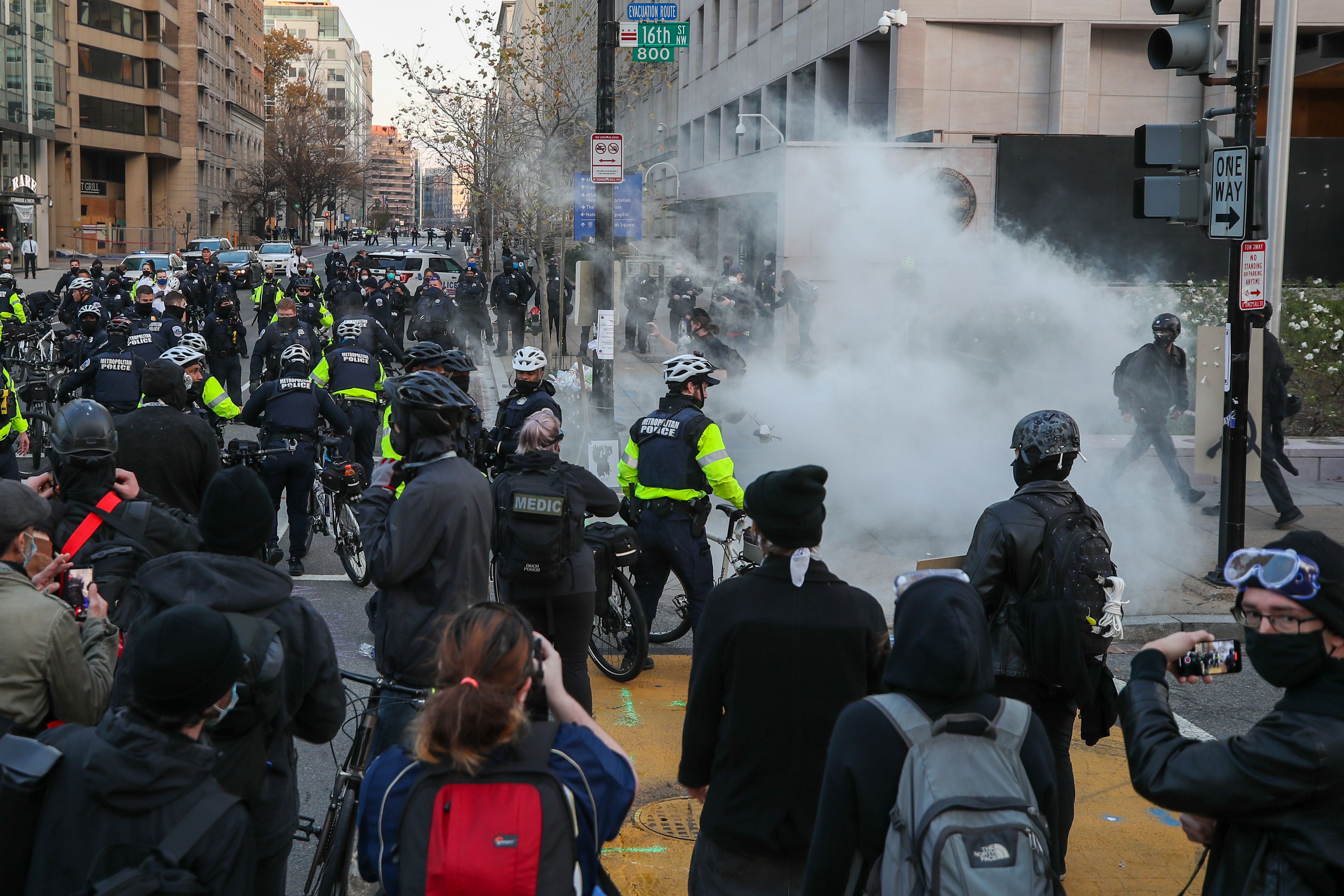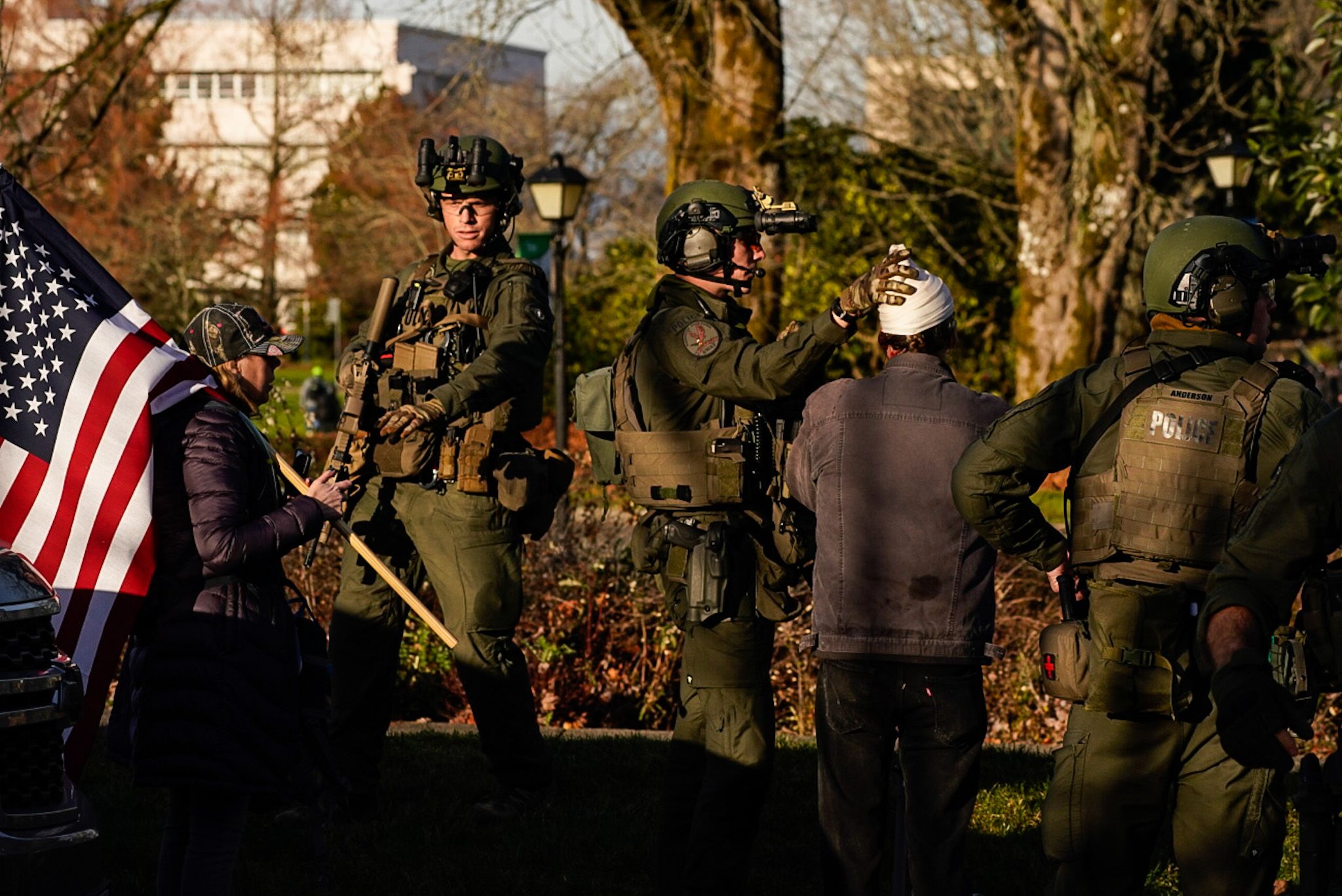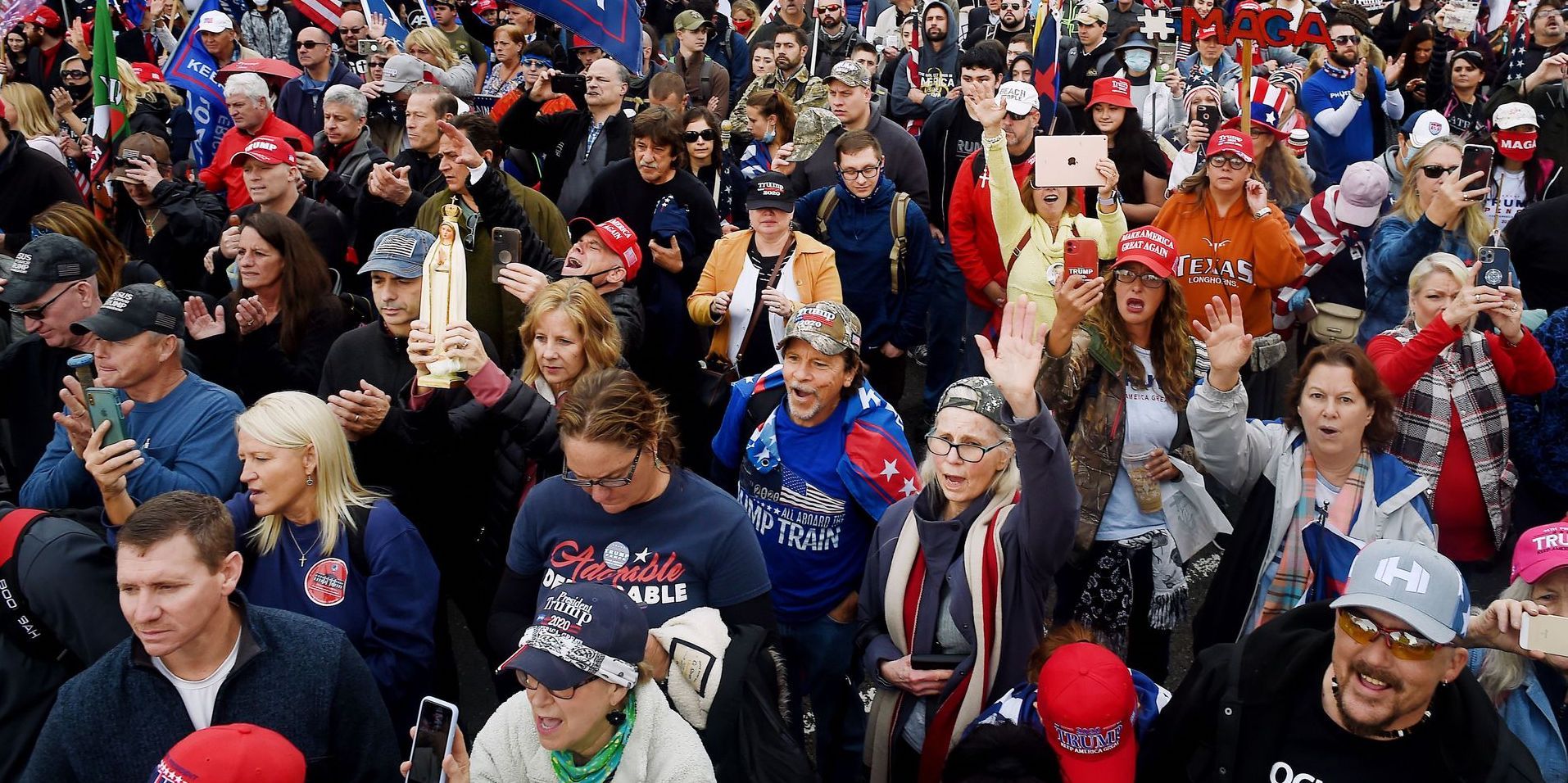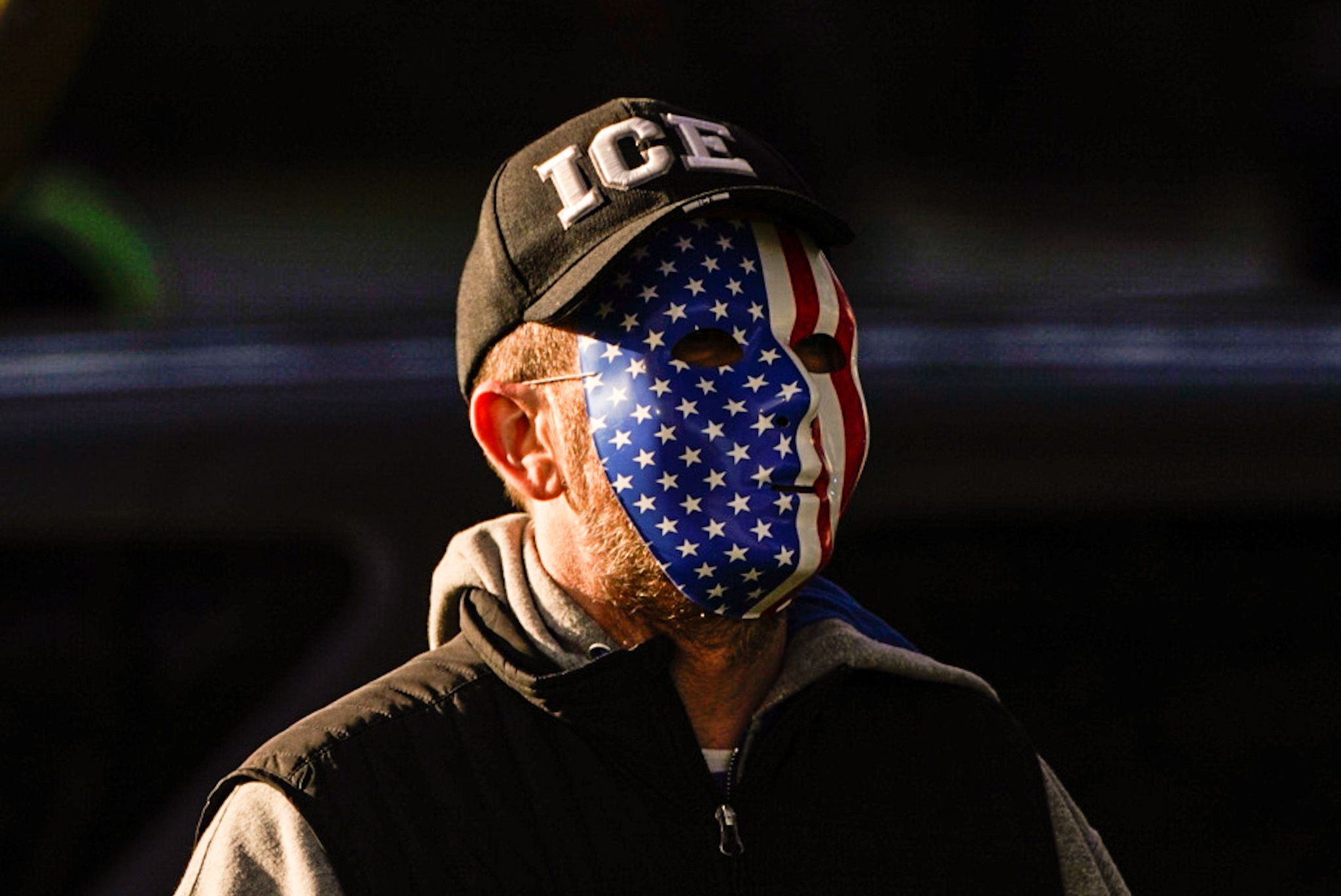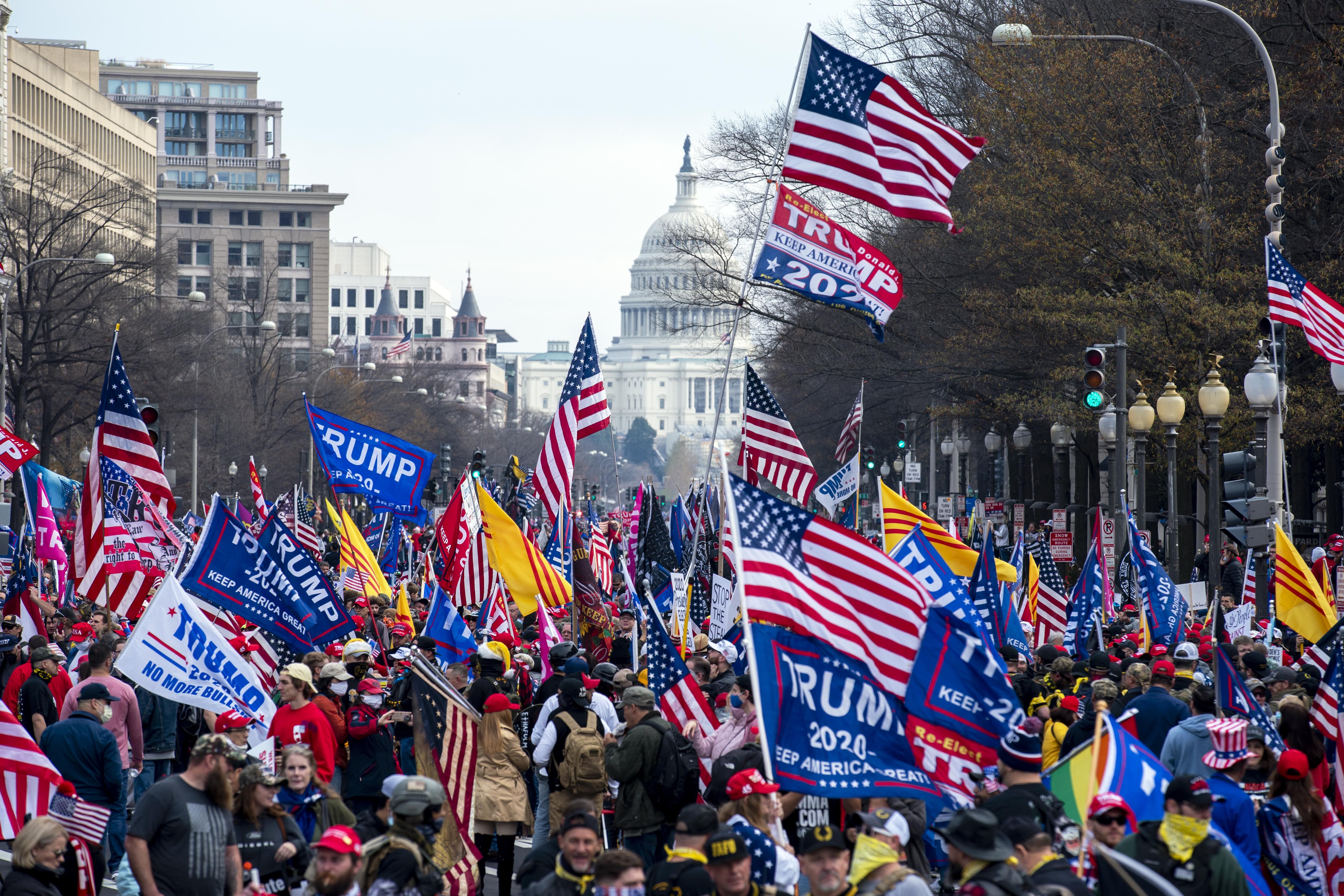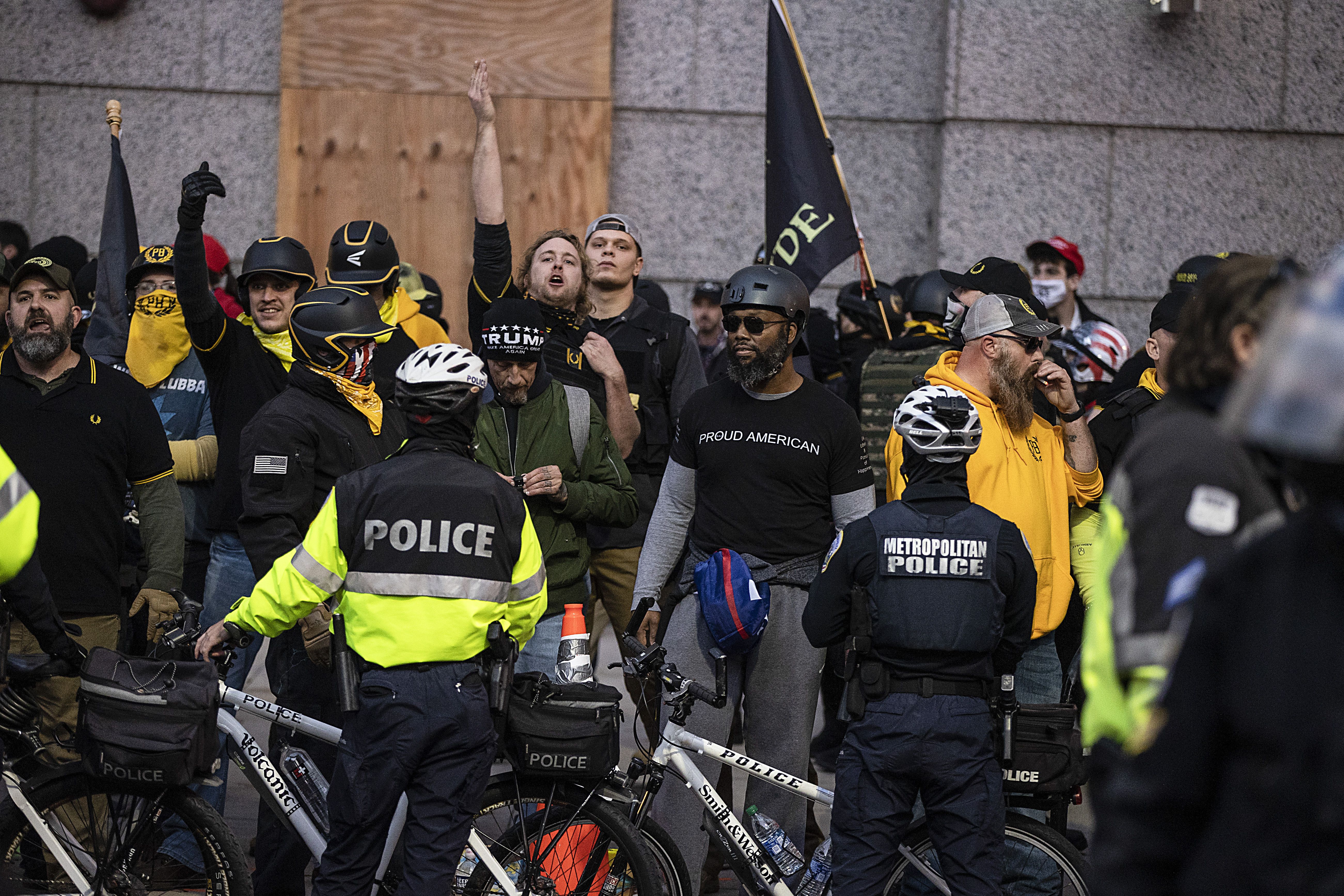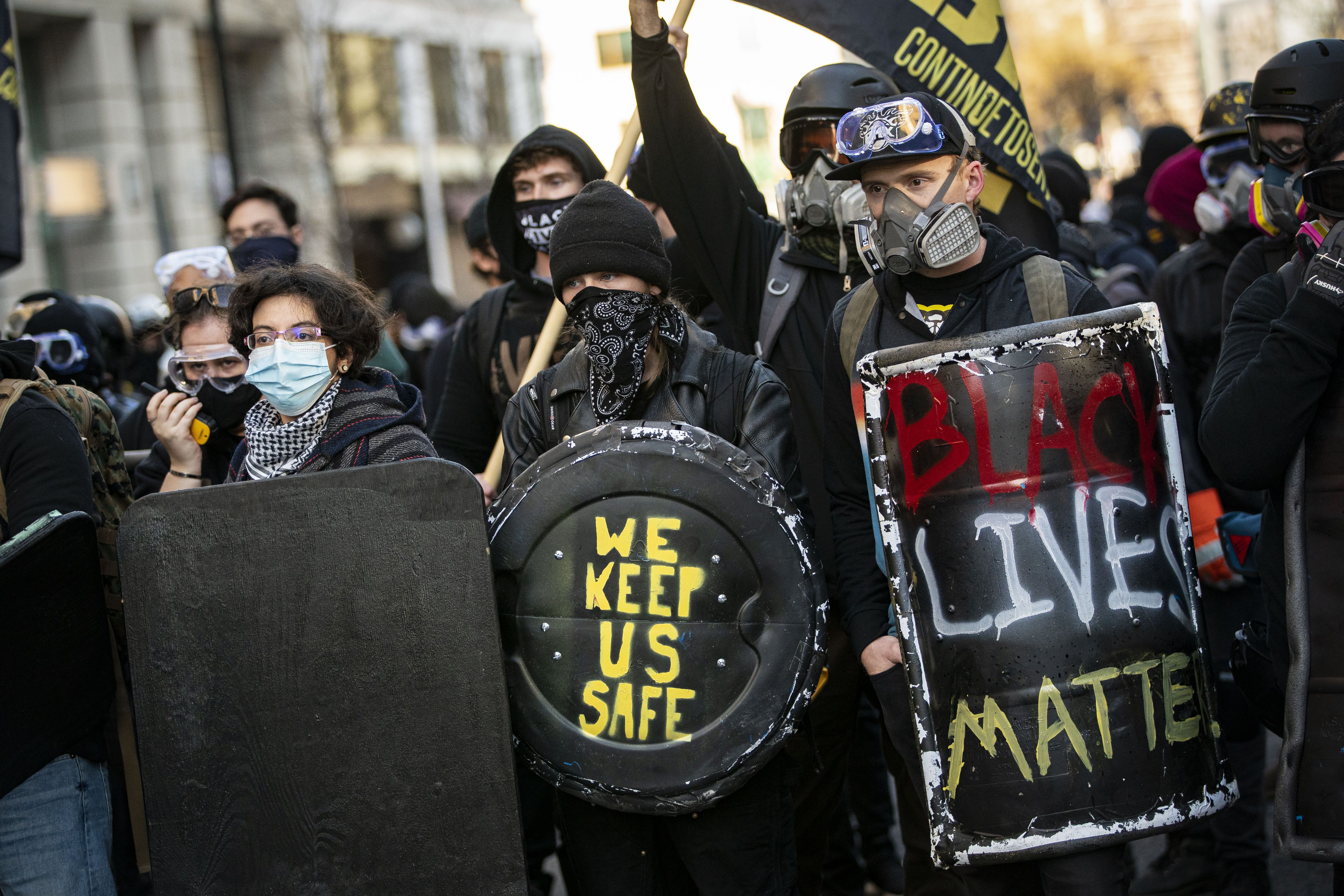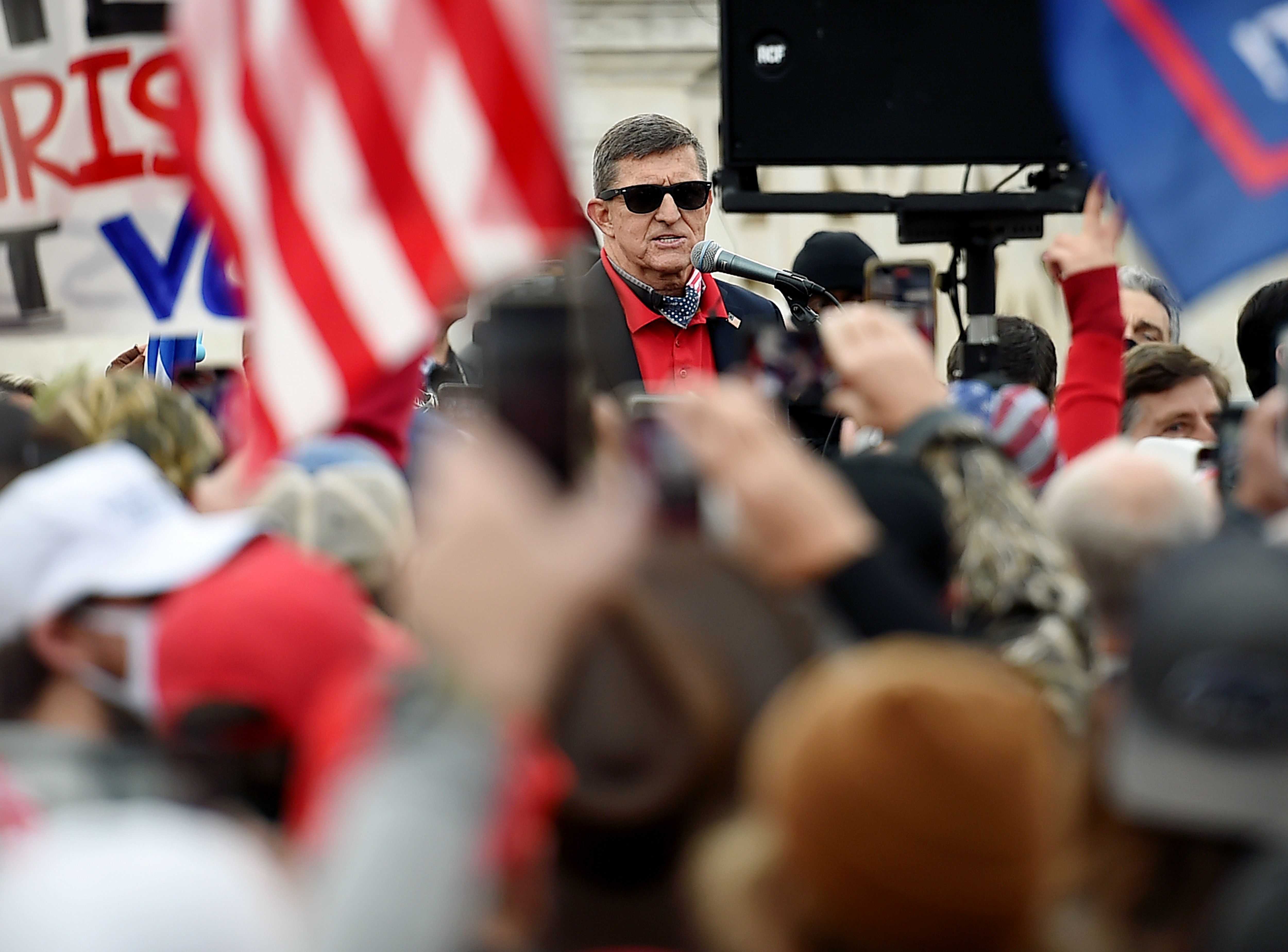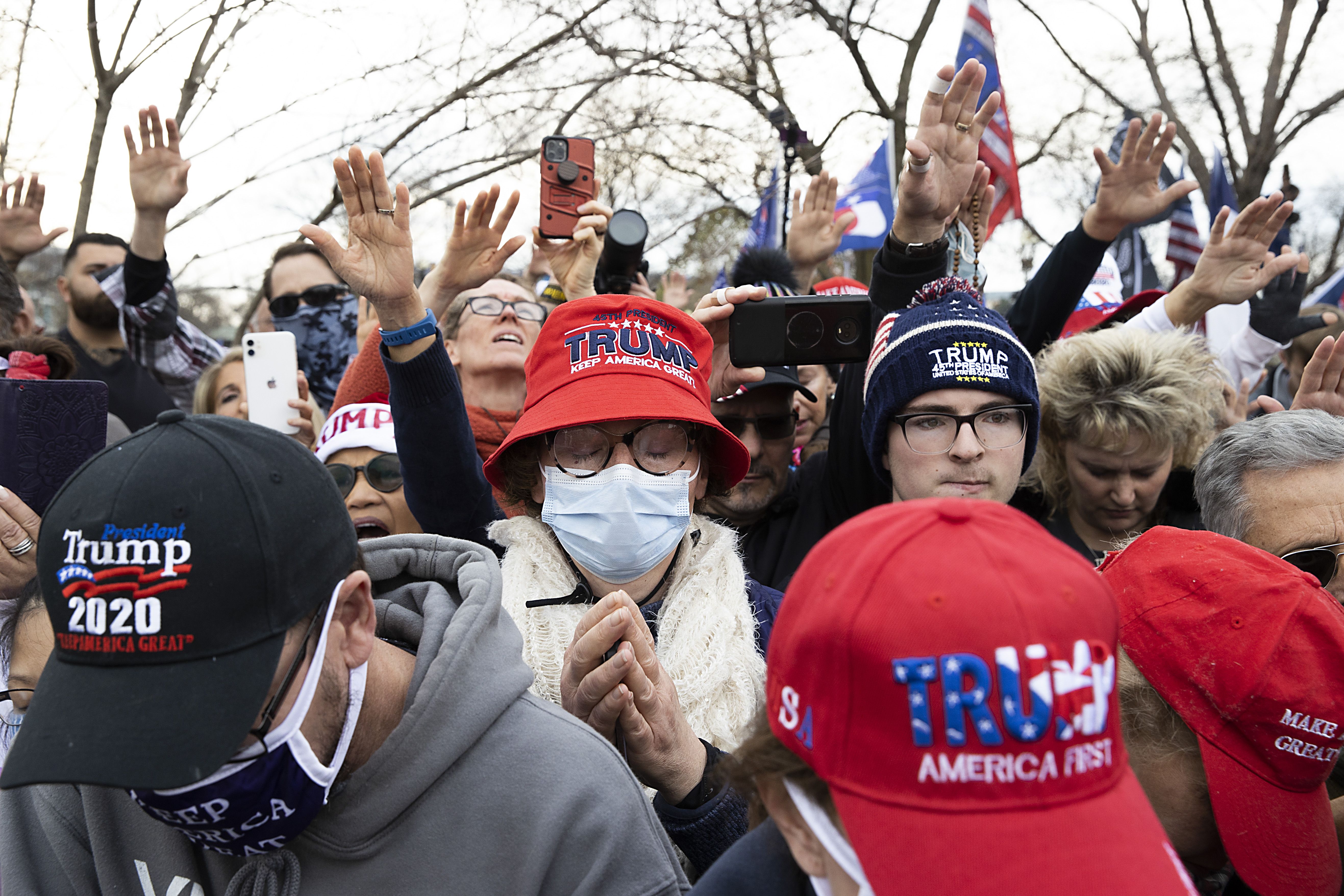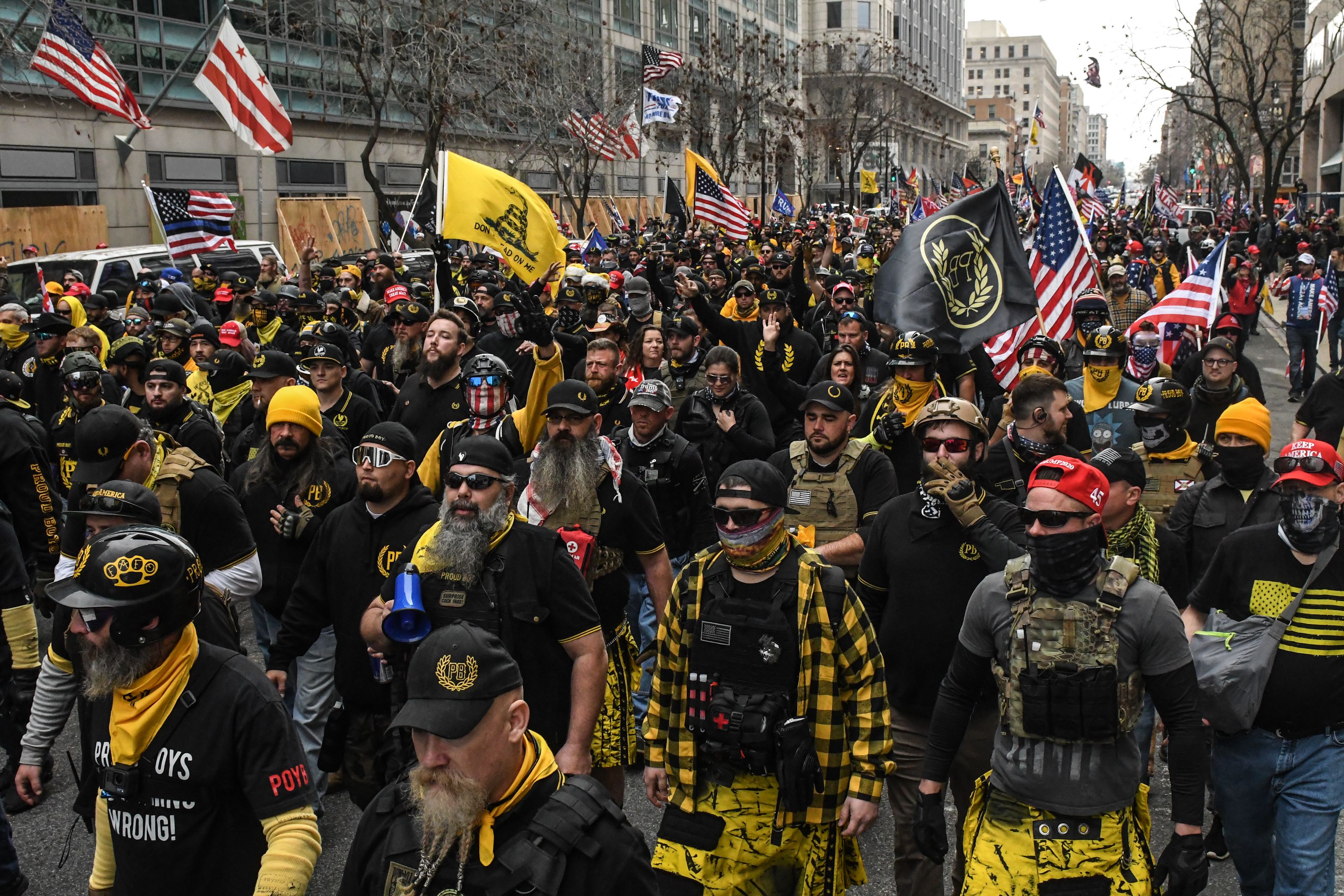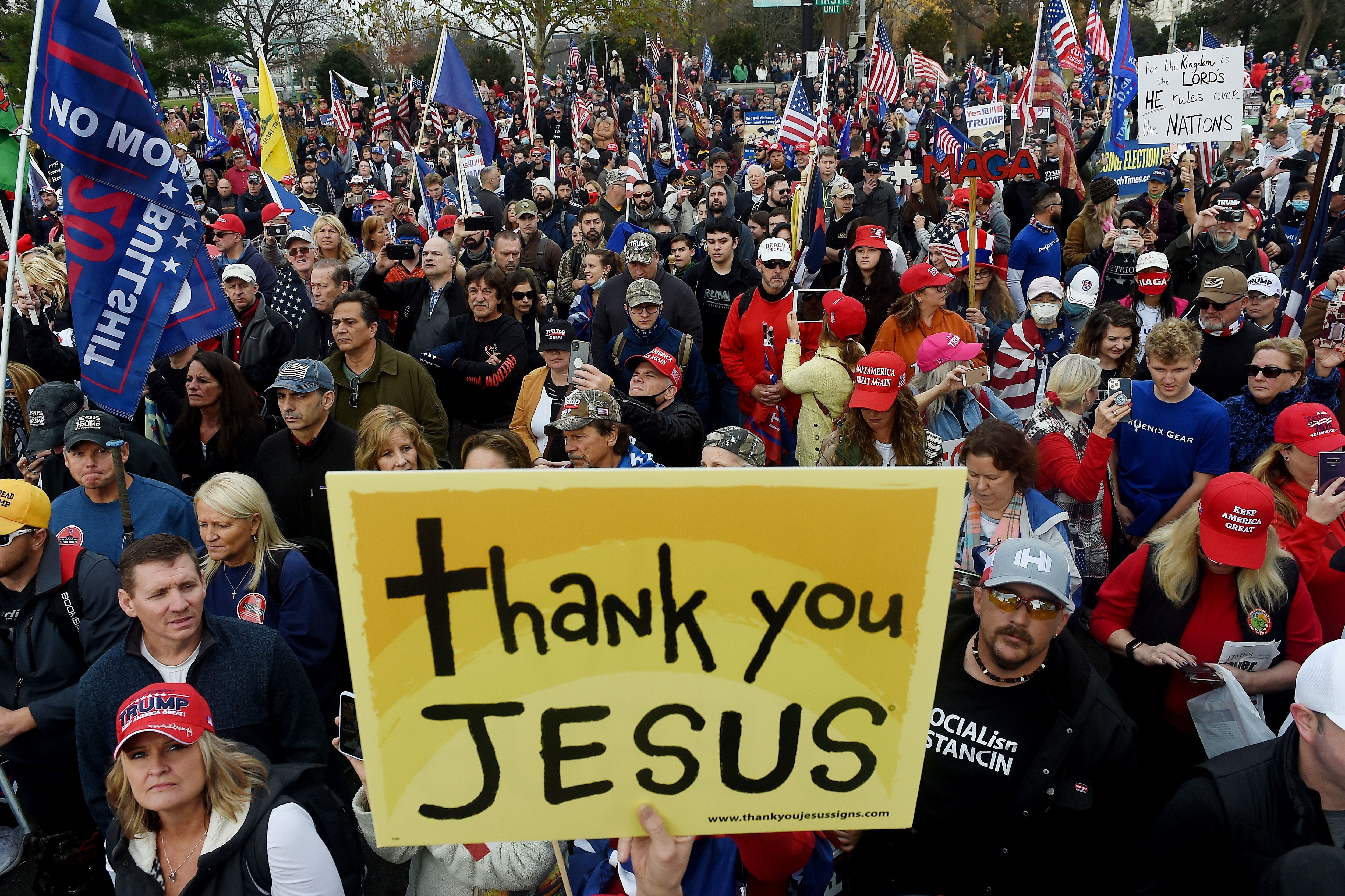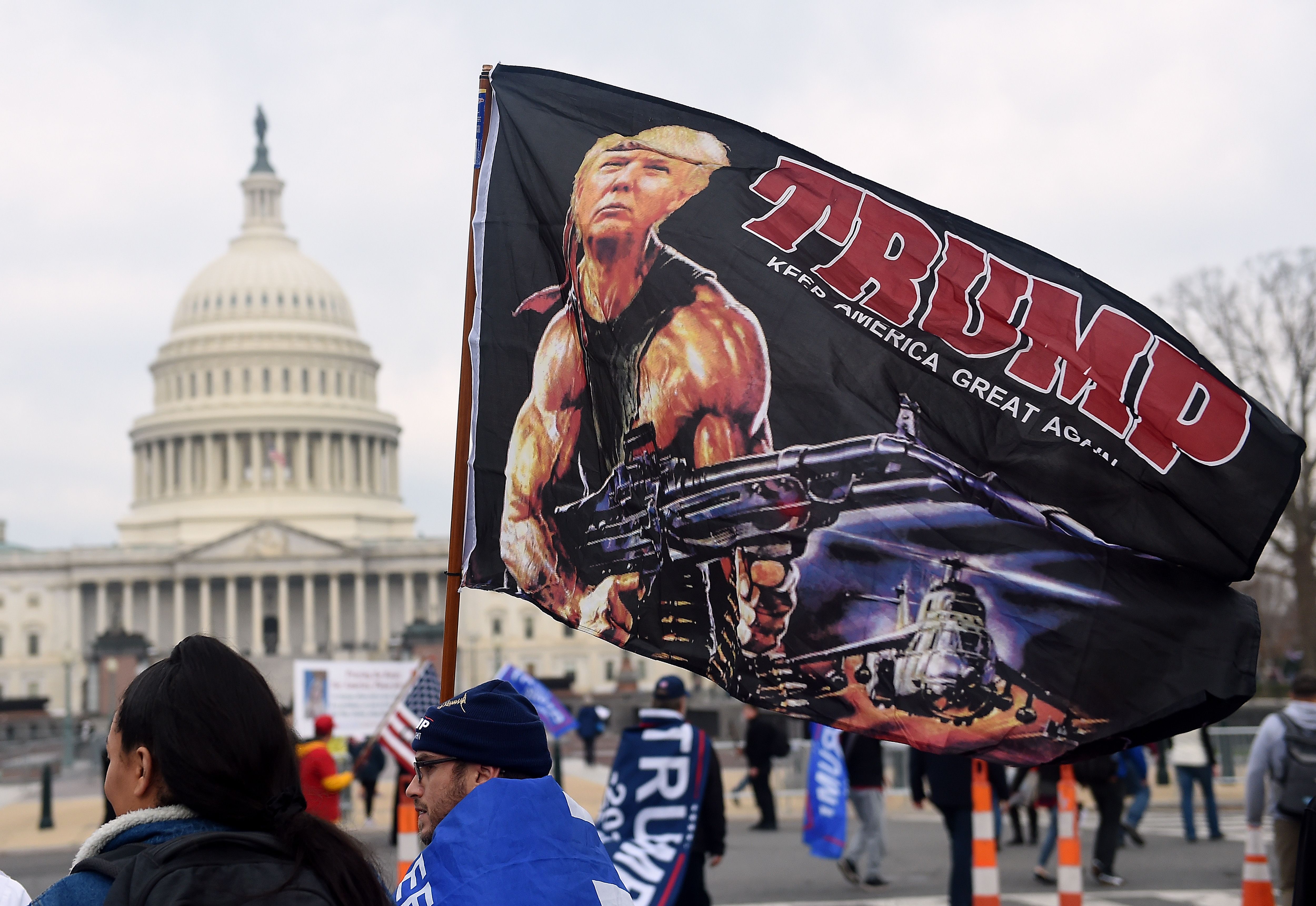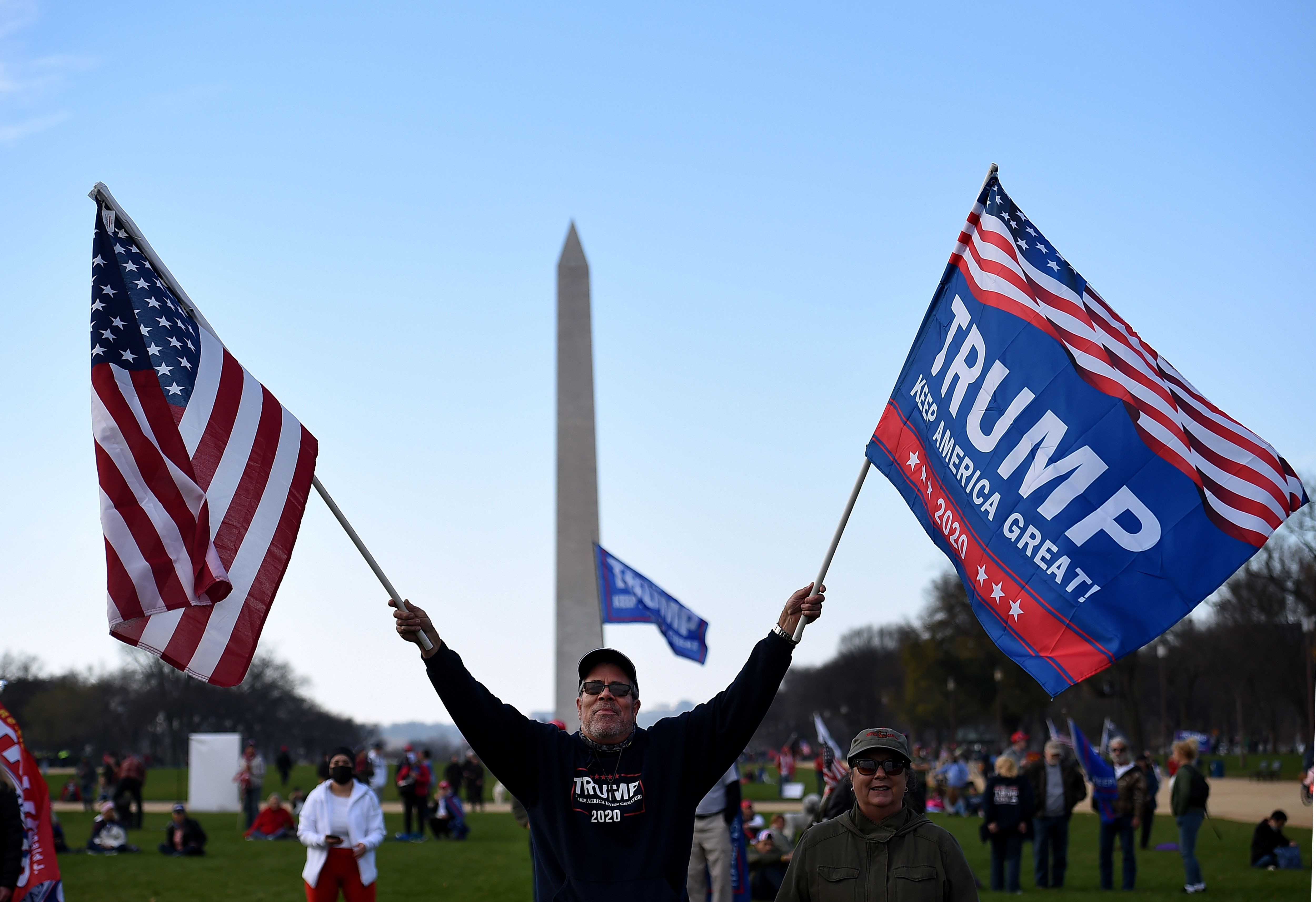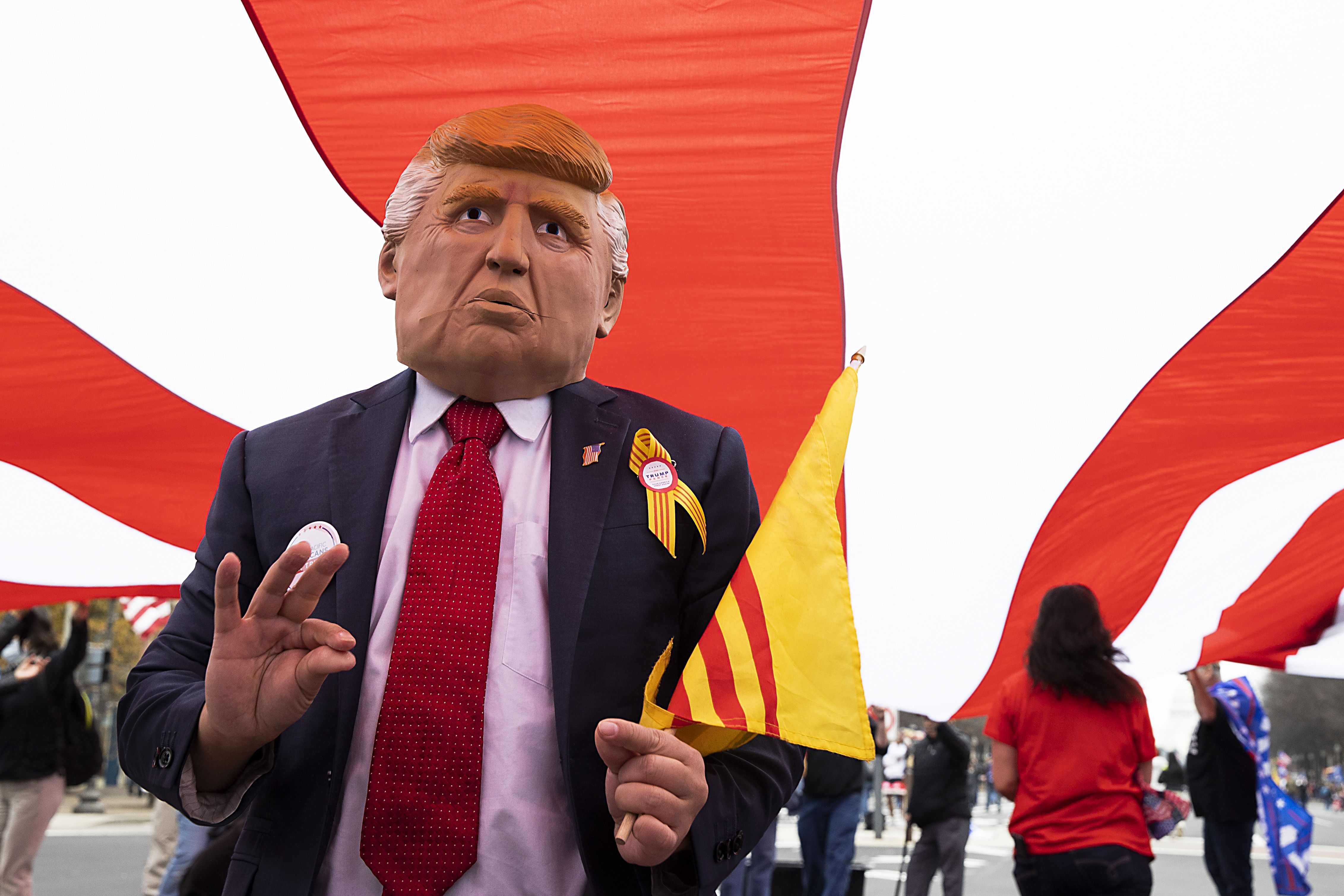 Editor's note: This article has been updated with more details and photos from the protests.
Go deeper