NBA announces new coronavirus protocols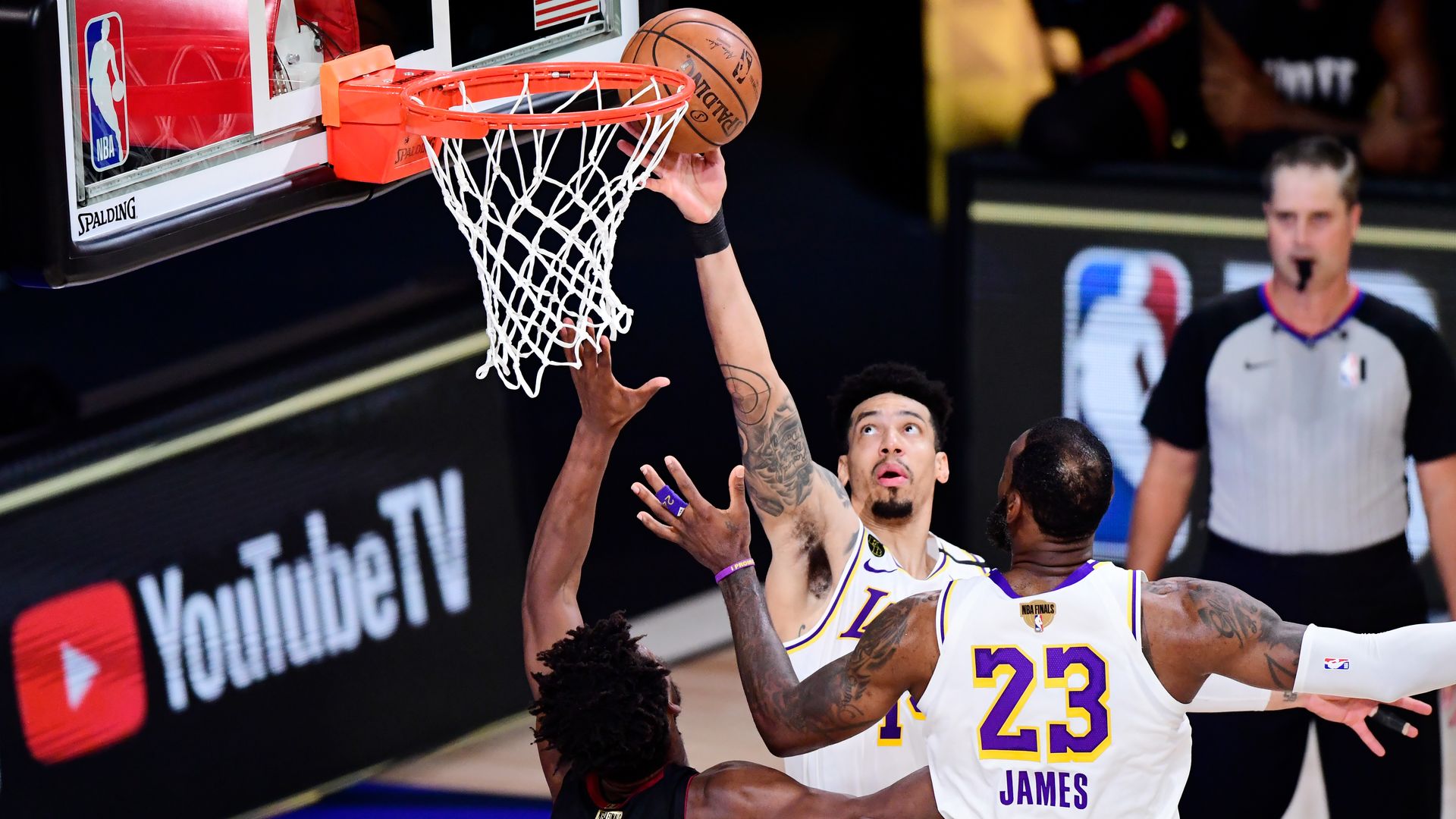 The NBA has laid out new coronavirus protocols, including restrictions on when players can return to play after testing positive for COVID-19, ESPN first reported Saturday.
Why it matters: The protocols, which must still be ratified by the league and the National Basketball Players Association, come as players prepare for training camps next week, AP notes. The preseason begins Dec. 11 and the 72-game regular-season starts Dec. 22.
Details: Under the protocols, anyone who tests positive for COVID-19 will have two potential paths to return to work: go 10 days or more after the first positive test or onset of symptoms, or have at least two consecutive negative PCR tests 24 hours apart, per Steve Aschburner of NBA.com.
Any player who tests positive, even if they're asymptomatic, must wait a minimum of 12 days before returning to team training or play. This includes at least 10 days in which the player will not be permitted to participate in any exercise training, and then an additional two days of individual workouts and monitoring, per NBA.com.
An anonymous tip line will also be set up to report possible violations of safety protocols.
Teams will have follow a number of steps when players do test positive.
The league will also impose a limit of 45 people for any team's travel party, including up to 17 players, per ESPN.
"The occurrence of independent cases or a small or otherwise expected number of COVID-19 cases will not require a decision to suspend or cancel the 2020-21 season," the protocols say, according to ESPN.
Go deeper