The Trump family's grip on the GOP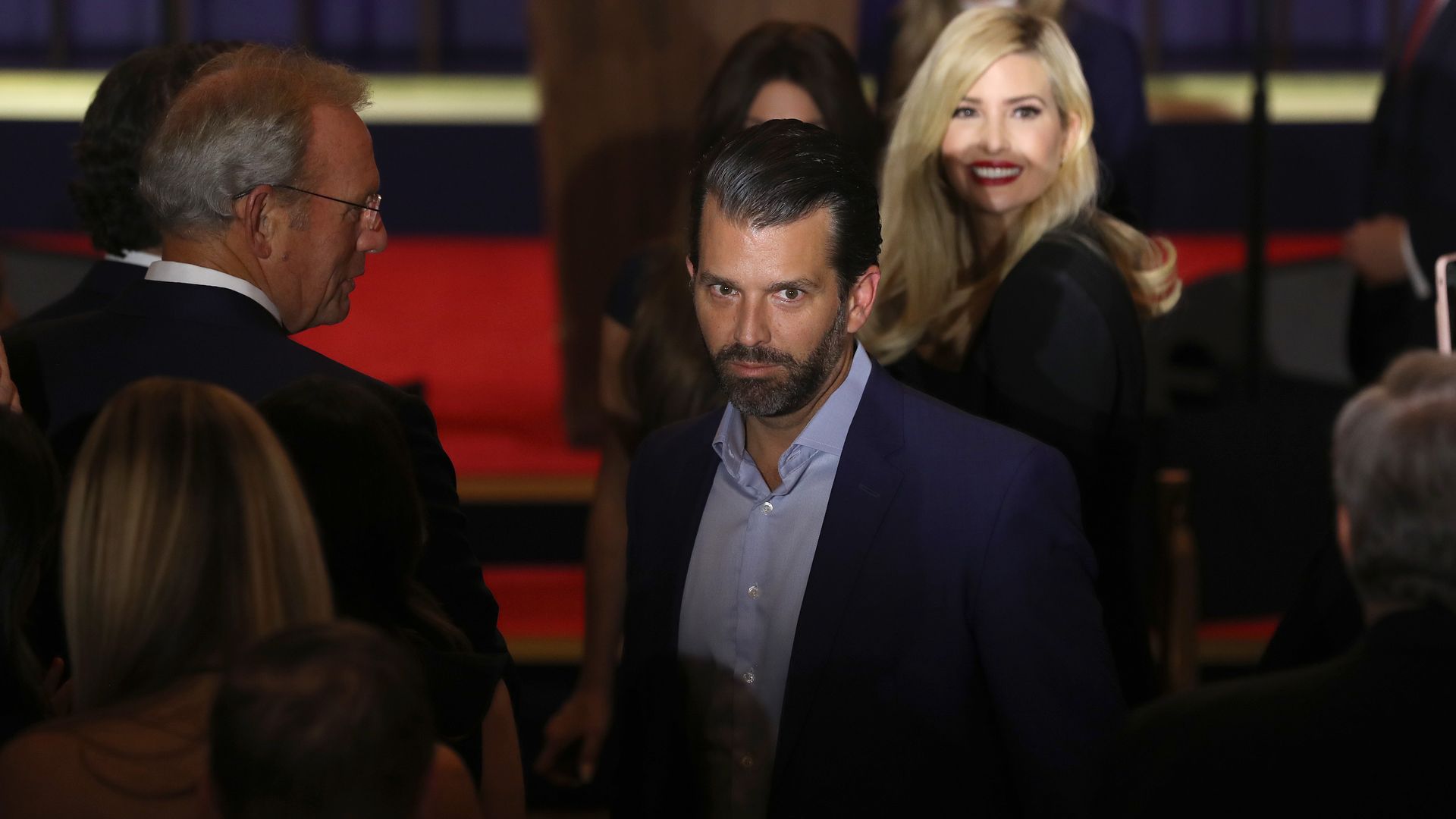 As officials were counting ballots well into a second day, Donald Trump Jr. sent a full-throated call on Twitter for "2024 GOP hopefuls" to defend President Trump by amplifying unsubstantiated accusations of election irregularities. Within minutes, a number of Republicans rushed to social media to defend the president.
Why it matters: The quick response shows the huge hold the Trump family has on the Republican Party, even as the president is on the cusp of defeat.
Thursday's timeline:
6:46 p.m.: President Trump holds a briefing from the White House and makes multiple baseless claims that widespread voter fraud had caused his lead in the presidential race to "miraculously" slip away.
8:07 p.m.: Sen. Hawley appears on "Tucker Carlson Tonight" and demands for "transparency" and "integrity" in the vote-counting process.
9:33 p.m.: Sen. Lindsey Graham (R-S.C.) appears on "Hannity" and defends President Trump's baseless claims of election fraud and announces that he will donate $500,000 to Trump's legal defense fund.
9:36 p.m.: Cruz also appears on "Hannity" and calls this year's election process "outrageous," "partisan" and "lawless."
The big picture: A number of Republicans, including top Trump adviser Chris Christie, rebuked the president and his campaign after the briefing for failing to provide evidence for their claims that Democrats are "stealing" the election.
Go deeper: Trump's last stand against the truth
Go deeper