White House outlines COVID-19 precautions for annual Halloween event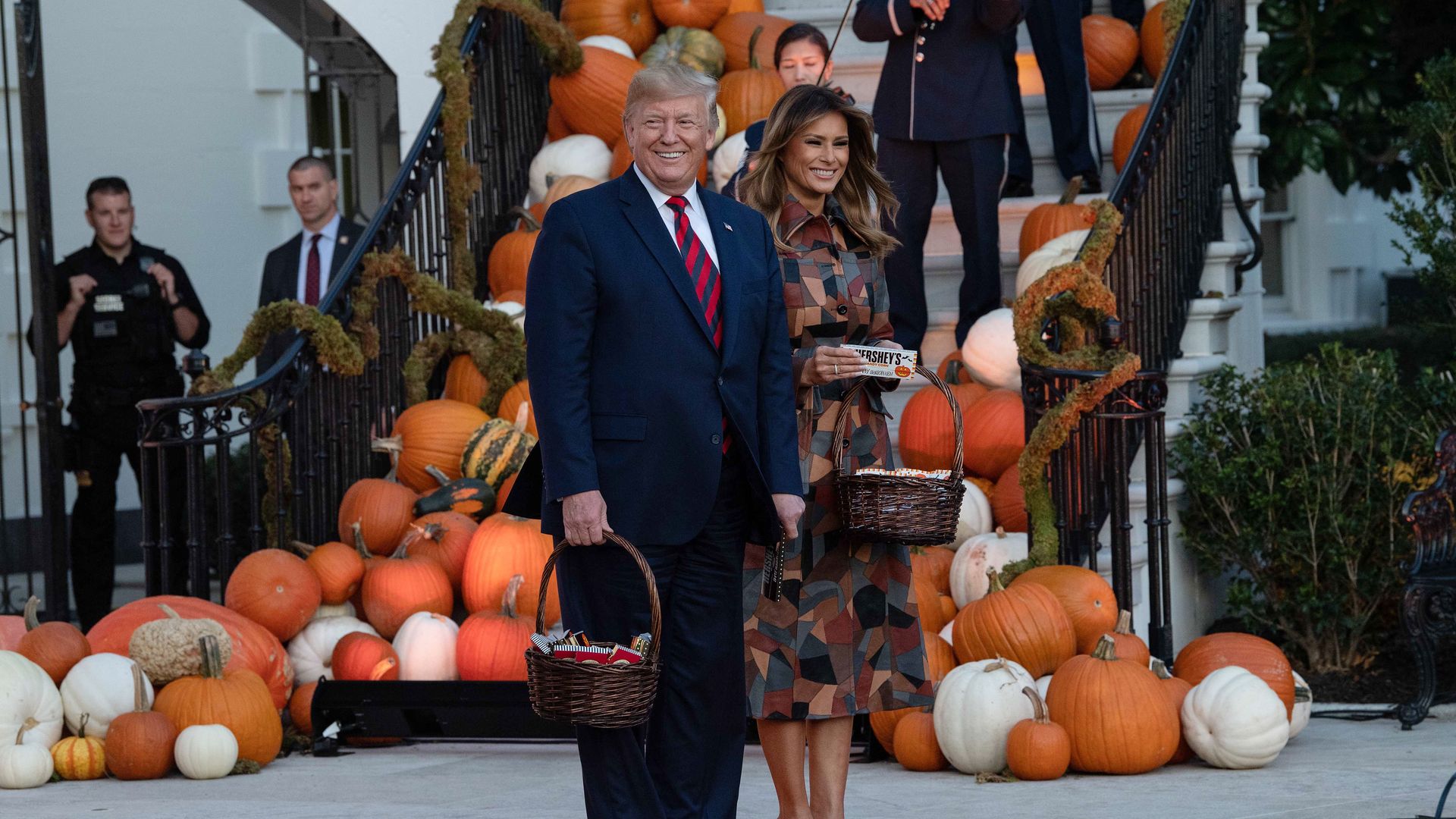 The White House each year welcomes waves of trick-or-treaters, but festivities for the end of this October will adapt to the spookiest thing of all: COVID-19.
The big picture: The White House plans to open its grounds to military personnel, local children and families of frontline health care workers. An announcement notes that all persons over 2-years-old will be "required to wear a face covering and practice social distancing during their visit to the White House complex."
First lady Melania Trump adds that "any staff passing out candy will be required to wear gloves," stating, "Each department will utilize a no-touch approach in their area when distributing their product."
The president, first lady and their teenage son, Barron, all recently tested positive for the coronavirus, but have since recovered.
Go deeper