McConnell and McGrath clash on stalled coronavirus deal in fiery debate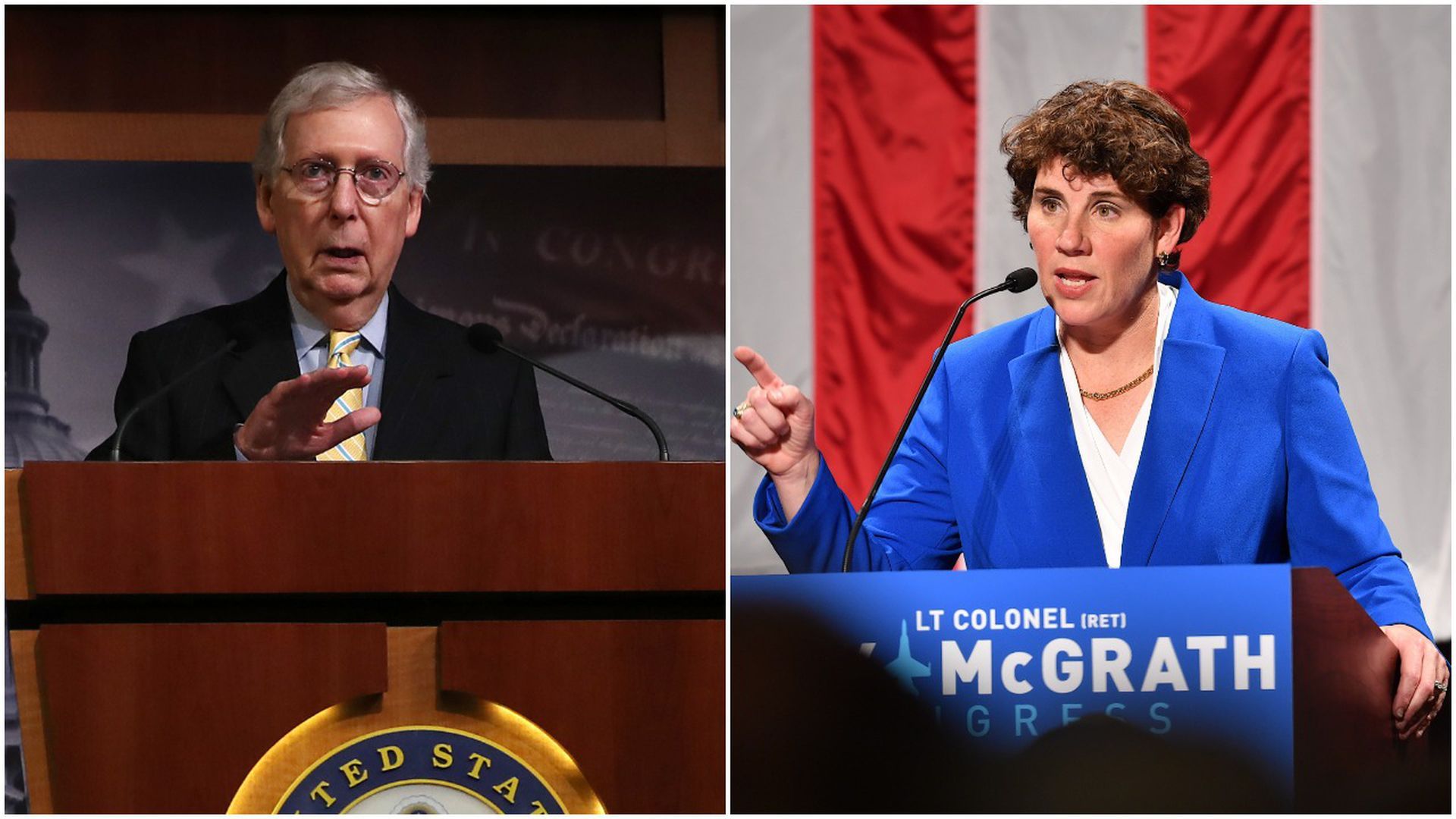 Senate Majority Leader Mitch McConnell (R-Ky.) and Democratic challenger Amy McGrath clashed on issues including the stalled coronavirus stimulus package and the Supreme Court during their debate in Kentucky Monday evening.
Why it matters: This was the first and possibly only debate between six-term lawmaker McConnell and former Marine fighter pilot McGrath, as Kentucky election officials prepare to begin in-person early voting Tuesday.
What they're saying: During the debate, McGrath graded the coronavirus response of President Trump and Congress an "F" and said that McConnell "built a Senate that is so dysfunctional and so partisan that even in the middle of a national crisis he can't get it done."
"His one job is to help America through this crisis right now in passing legislation to keep our economy afloat so that people can make ends meet," she said. "And instead of doing that, he is trying to ram through a Supreme Court."
McConnell said Republicans had been trying to strike a deal on a new stimulus package and blamed House Speaker Pelosi (D-Calif.) for stalled negotiations.
"Look, I know how to make deals. I made three major deals with Joe Biden during the Obama era. What the problem is here is the unwillingness of the Speaker to make a deal."
— McConnell
Of note: The debate came hours after the first day of confirmation hearings for Supreme Court Justice nominee Amy Coney Barrett.
McGrath said during the debate that the first case the Supreme Court was due to take on after November's election would be on the Affordable Care Act.
McConnell responded, "No one believes the Supreme Court is going to strike down the Affordable Care Act."
Go deeper