Republicans and Democrats react to Trump's coronavirus aid action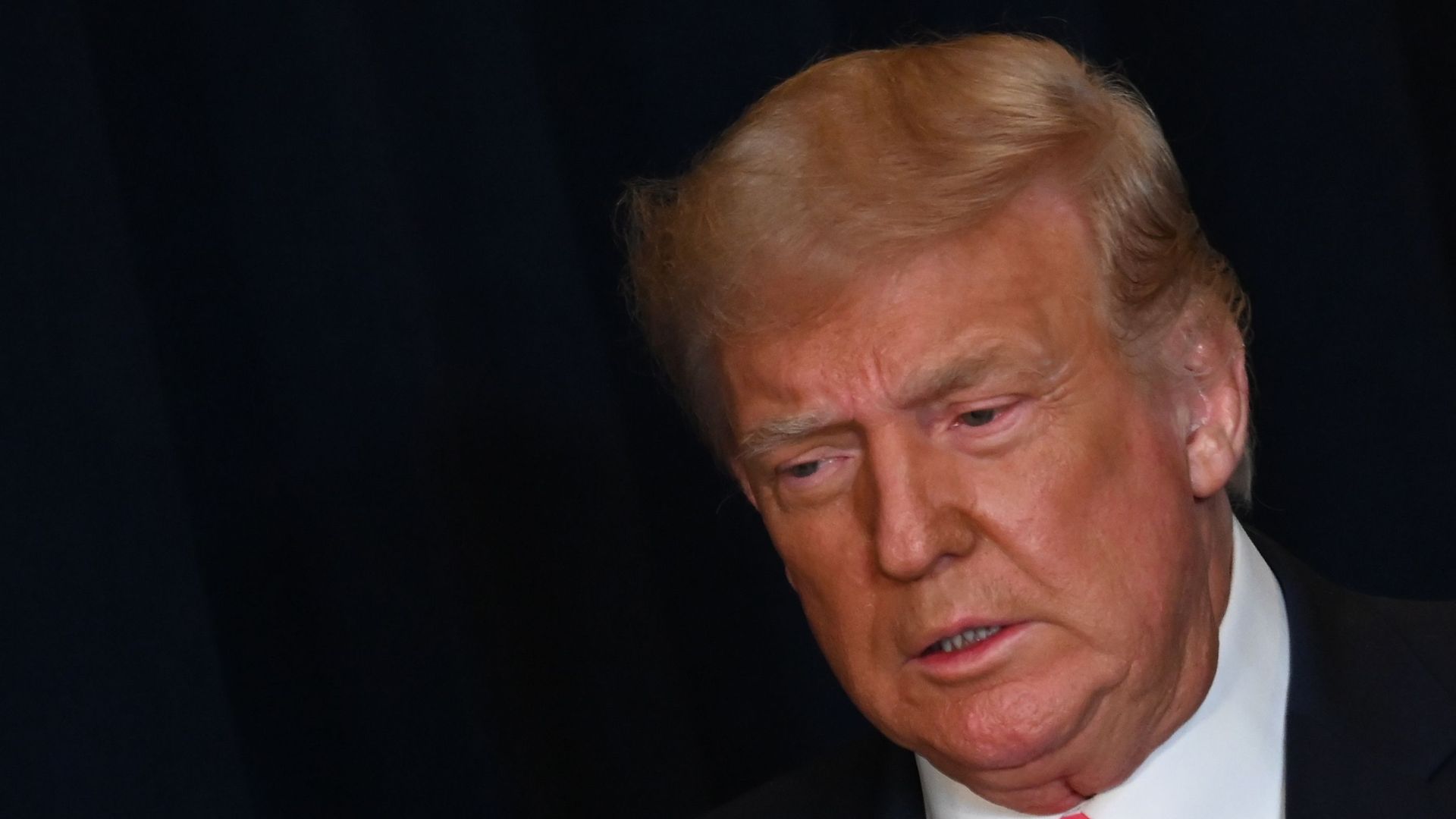 Some Republicans joined Democrats in criticizing President Trump Saturday night for taking executive action on coronavirus aid, with Democratic leaders demanding the GOP return to negotiations after stimulus package talks broke down a day earlier.
Why it matters: Trump could face legal challenges on his ability to act without congressional approval, where the constitutional power lies on federal spending. Sen. Ben Sasse (R-Neb.) was the most vocal Republican critic, saying in a statement: "The pen-and-phone theory of executive lawmaking is unconstitutional slop."
What else they're saying: House Speaker Nancy Pelosi (D-Calif.) and Senate Minority Leader Chuck Schumer (D-N.Y.) issued a joint statement on Saturday evening accusing Trump of failing to comprehend "the seriousness or the urgency of the health and economic crises facing working families."
Joe Biden, the presumptive Democratic presidential nominee, accused Trump of putting Social Security at risk in a "reckless war" with what he called "a series of half-baked measures." Biden said in an emailed statement that Trump's payroll tax plan — which the president said would help "greatly," with payroll taxes for Americans earning less than $100,000 a year — had "no protections or guarantees," unlike those in the Obama administration.
Sen. Lamar Alexander (R-Tenn.) tweeted, "The president is doing all he can to help workers, students and renters, but Congress is the one who should be acting. Democrats should stop blocking common sense proposals to help students going back to school & college & parents going back to work who need child care."
Senate Judiciary Chairman Lindsey Graham (R-S.C.), a Trump ally, tweeted, "I appreciate the President taking this decisive action but would much prefer a congressional agreement. I believe President Trump would prefer the same."
Rep. Justin Amash (L-Mich.), a vocal Trump critic who left the Republican Party in 2019, tweeted, "Our Constitution doesn't authorize the president to act as king whenever Congress doesn't legislate."
What he's saying: Trump conceded that Democrats might legally challenge his actions, but he said: "Through these four actions, my administration will provide immediate and vital relief to Americans struggling in this difficult time."
In a Saturday night tweet, Trump attacked Biden's plan to raise $3.2 trillion over a decade from tax increases in order to pay for his climate and health care proposals, saying: "Sleepy Joe Biden just agreed with the Radical Left Democrats to raise Taxes by Three Trillion Dollars. Everyone will pay - Will kill your Stocks, 401k's, and the ECONOMY. BIG CRASH!"
Of note: The order and memoranda signed by Trump would add $400 per week in extra unemployment benefits through the end of 2020, requiring states to cover 25% of the additional benefits, Axios' Jacob Knutson notes.
Previous enhanced unemployment benefits related to COVID-19 added $600 a week to standard state unemployment.
Editor's note: This article has been updated with new details throughout.
Go deeper