Biden responds to Trump cognitive test challenge: "Why the hell would I?"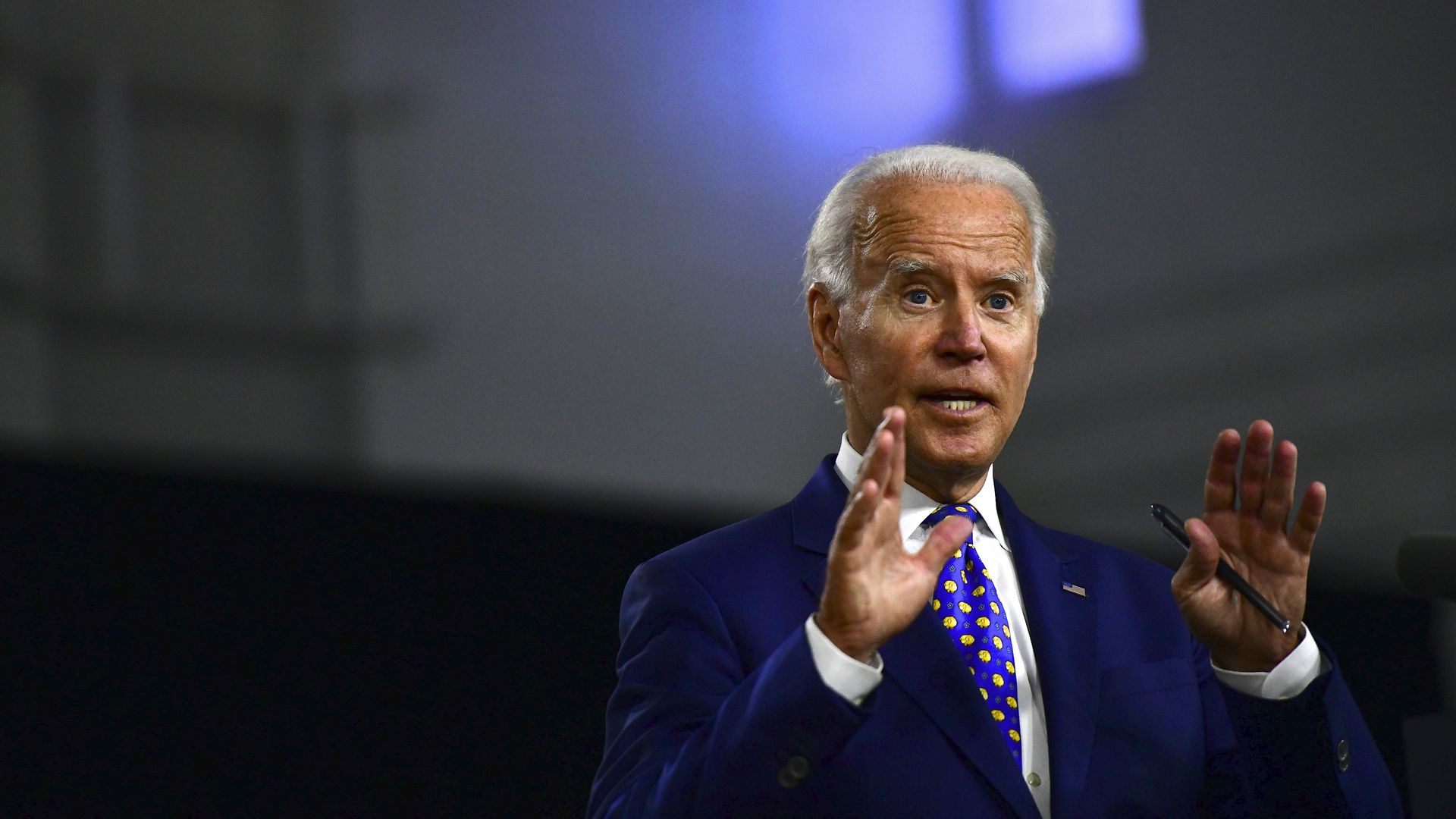 Joe Biden pushed back against a challenge from President Trump to take a cognitive test during an interview that will air Thursday, reports Yahoo News.
Why it matters: The Trump campaign has been attempting to revamp its attacks against the former vice president, arguing that his mental faculties are diminished.
During a recent interview with Fox News' Chris Wallace, Trump issued a challenge: "Let's take a test right now. Let's go down, Joe, and I will take a test. Let him take the same test that I took."
Biden's response: "No, I haven't taken a test. Why the hell would I take a test? C'mon, man. That's like saying, 'You — before you got on this program you took a test where you're taking cocaine or not, what do you think? Huh? Are you a junkie?'" he said during an interview that'll air during the joint virtual convention of the National Association of Black Journalists and National Association of Hispanic Journalists.
The backdrop: Trump has repeatedly boasted about scoring highly on the Montreal Cognitive Assessment, which is typically used to test for dementia. The test is a series of relatively basic questions that are not meant to gauge intelligence.
Biden has maintained that he will allow the public to make their own determinations regarding his mental and physical fitness.
Go deeper