Barr's time in the barrel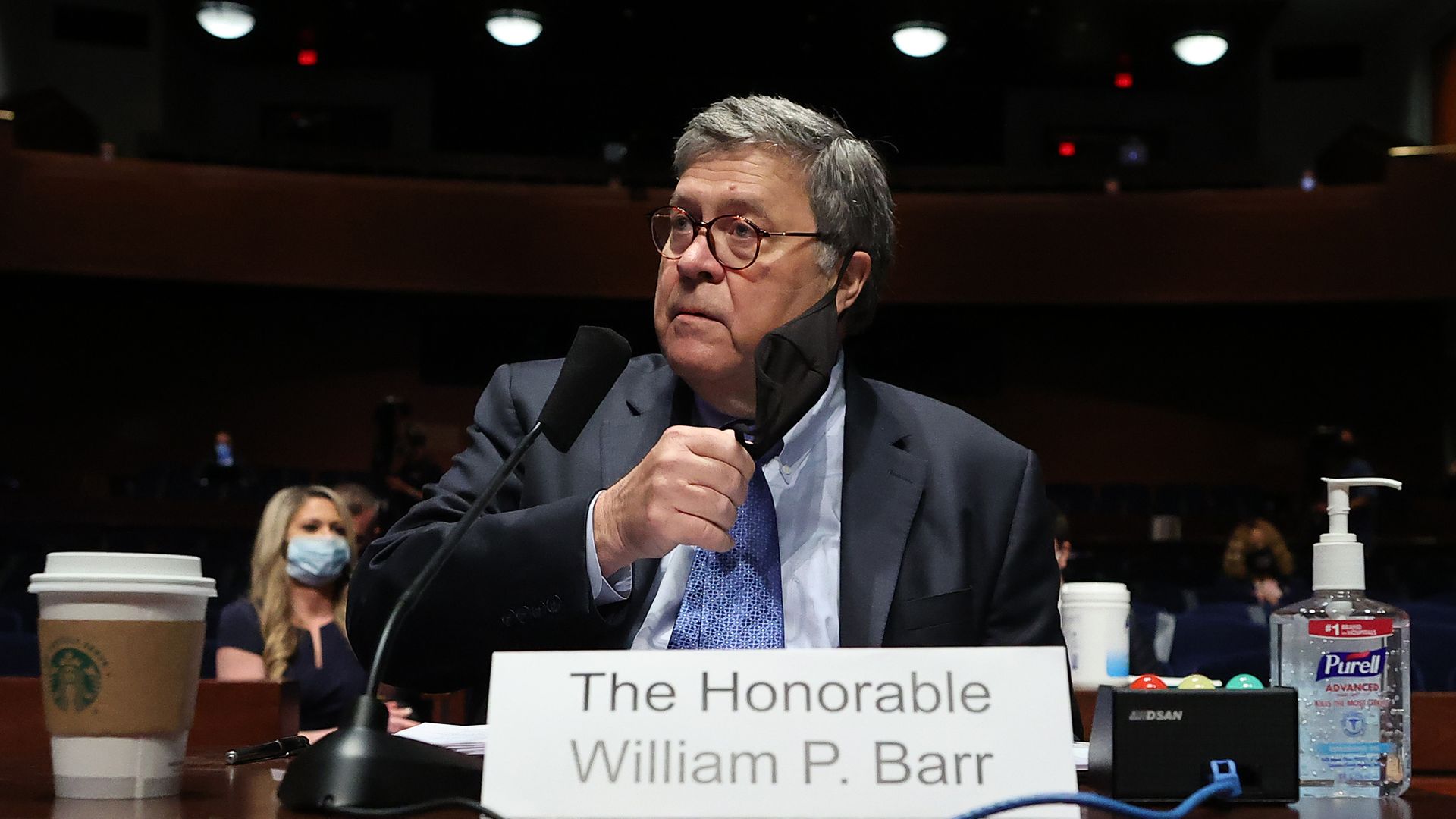 Attorney General Bill Barr finally testified Tuesday before the raucous House Judiciary Committee, where grandstanding and bomb-throwing tactics by lawmakers have become a staple of oversight hearings in the Trump era.
Why it matters: Less than 100 days out from the election, Democrats on the committee have little recourse for changing the behavior of an official they've accused of embodying the president's most corrupt impulses.
Instead, they sought to illuminate what Chair Jerry Nadler described in opening remarks as a "persistent war" against the Justice Department's independence "in an apparent effort to secure favors" for Trump.
Republicans played their usual hits — praising Barr for rooting out alleged corruption in the FBI's Russia investigation and accusing Democrats of whitewashing violent attacks by protesters on law enforcement.
Highlights:
On Geoffrey Berman's firing: Barr admitted that the top federal prosecutor in Manhattan had not agreed to "step down," as he claimed the night of Berman's removal, but contended that it's "the language we usually use to leave flexibility as to whether the person is doing it on their own." Barr later added, "He may not have known it, but he was stepping down."
The bottom line: Democrats accused Barr of employing one standard of justice for the president's friends and another for everybody else. Republicans and Barr insisted that the reality is the opposite — arguing that the attorney general has worked to correct the weaponization of law enforcement against Trump.
Go deeper