Country band Lady Antebellum changes name due to word's slavery links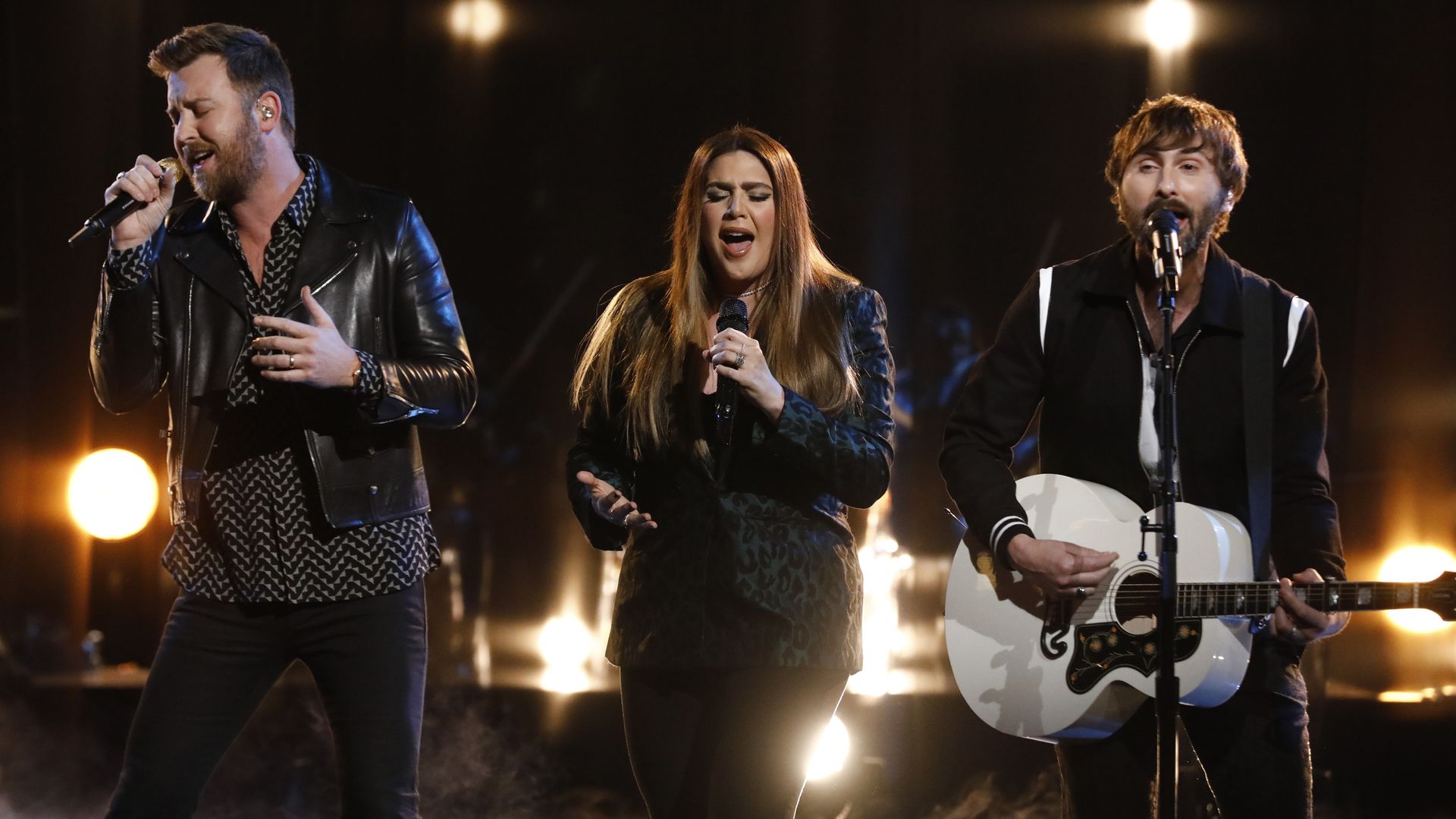 Country music band Lady Antebellum announced Thursday that it had changed its name to Lady A, because of the connection of the word "antebellum" to slavery.
Why it matters: It shows that even the entertainment world — alongside localities, military branches and even NASCAR — can be impacted by the cultural push to remove or ban Confederate-era symbols and nomenclature amid racial unrest over the police killing of George Floyd
The band noted that they had originally chosen their name because of "the southern 'antebellum' style home where we took our first photos."
What they're saying:
"As a band, we have strived for our music to be a refuge ... inclusive of all. We've watched and listened more than ever these last few weeks, and our hearts have been stirred with conviction, our eyes opened wide to the injustices, inequality and biases black women and men have always faced and continue to face every day. Now, blind spots we didn't even know existed have been revealed."
"[W]e are regretful and embarrassed to say that we did not take into account the associations that weigh down this word referring to the period of history before the Civil War, which includes slavery."
"We are deeply sorry for the hurt this has caused and for anyone who has felt unsafe, unseen or unvalued. Causing pain was never our heart's intention, but it doesn't change the fact that indeed, it did just that. So today, we speak up and make a change. We hope you will dig in and join us."
Go deeper