New York City to impose curfew amid ongoing protests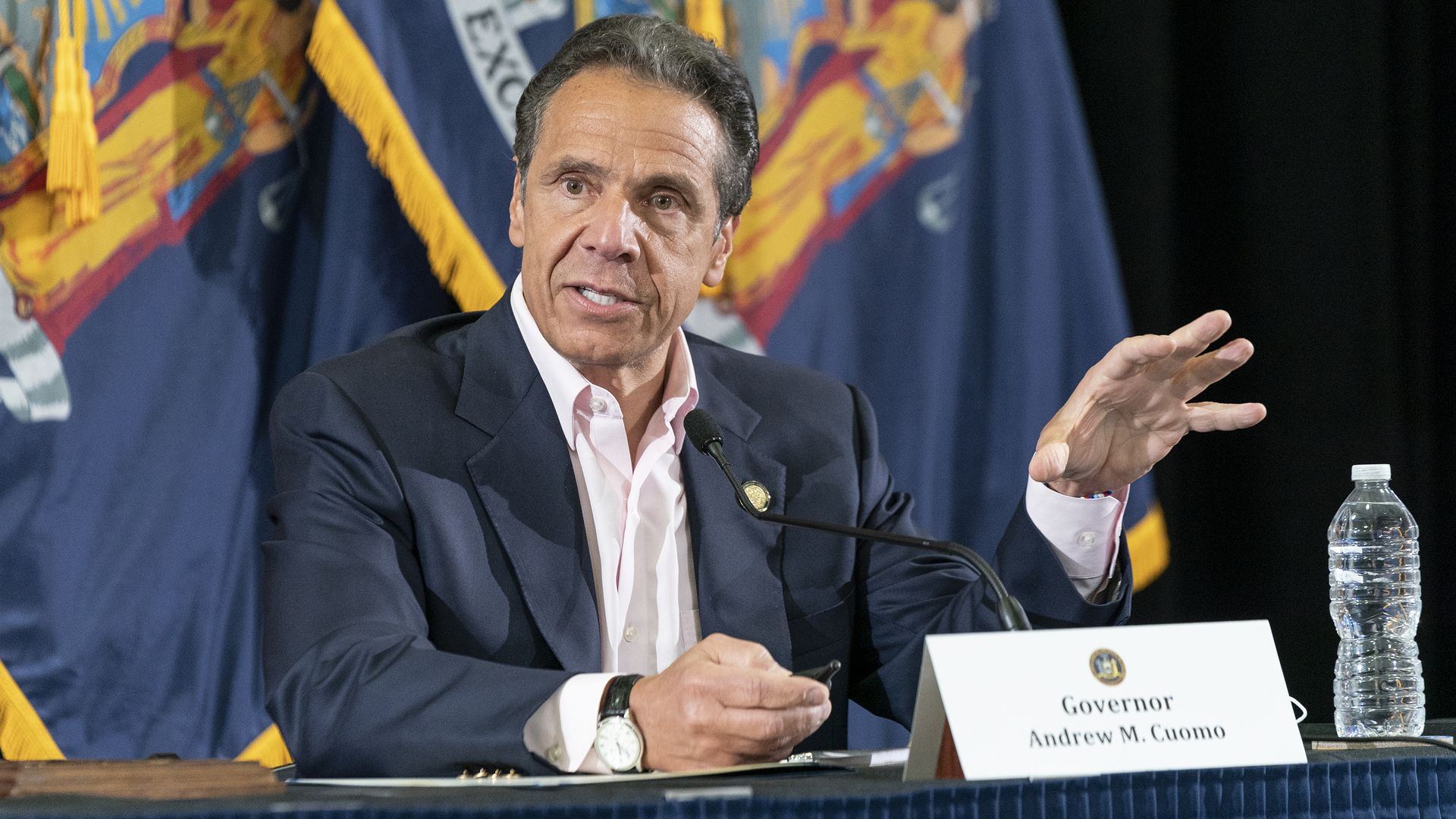 New York City will be placed under curfew on Monday from 11pm until 5am Tuesday morning following days of protests over the death of George Floyd, Gov. Andrew Cuomo and Mayor Bill de Blasio announced Monday.
The big picture: Demonstrations in New York, like in cities across the country, turned violent over the weekend as protesters clashed with police late into the night. The number of police officers on the streets of New York will double from 4,000 to 8,000.
What they're saying:
Cuomo: "I stand behind the protests and their message, but unfortunately there are people who are looking to distract and discredit this movement. The violence and looting has been bad for the city, the state and this entire national movement, undermining and distracting from this righteous cause. While we encourage people to protest peacefully and make their voices heard, the safety of the general public is paramount and cannot be compromised."
De Blasio: "We support and protect peaceful protest in this city. The demonstrations we've seen have been generally peaceful and their message must be heard. We've seen community leaders working together with police to keep the peace. We can't let violence undermine the message of this moment."
Between the lines: De Blasio and NYPD Commissioner Dermot Shea have praised NYPD officers for their response to the protests, angering activists who point to videos that emerged over the weekend of officers using excessive force.
Cuomo said on Sunday that he would ask New York's attorney general to review the NYPD's conduct during the protests.
De Blasio said Monday: "The Police Commissioner and I have spoken at length about the incidents we've all seen in recent days where officers didn't uphold the values of this city or the NYPD. We agree on the need for swift action. He will speak later today on how officers will be held accountable."
Go deeper