In photos: Protests over George Floyd's death grip Minneapolis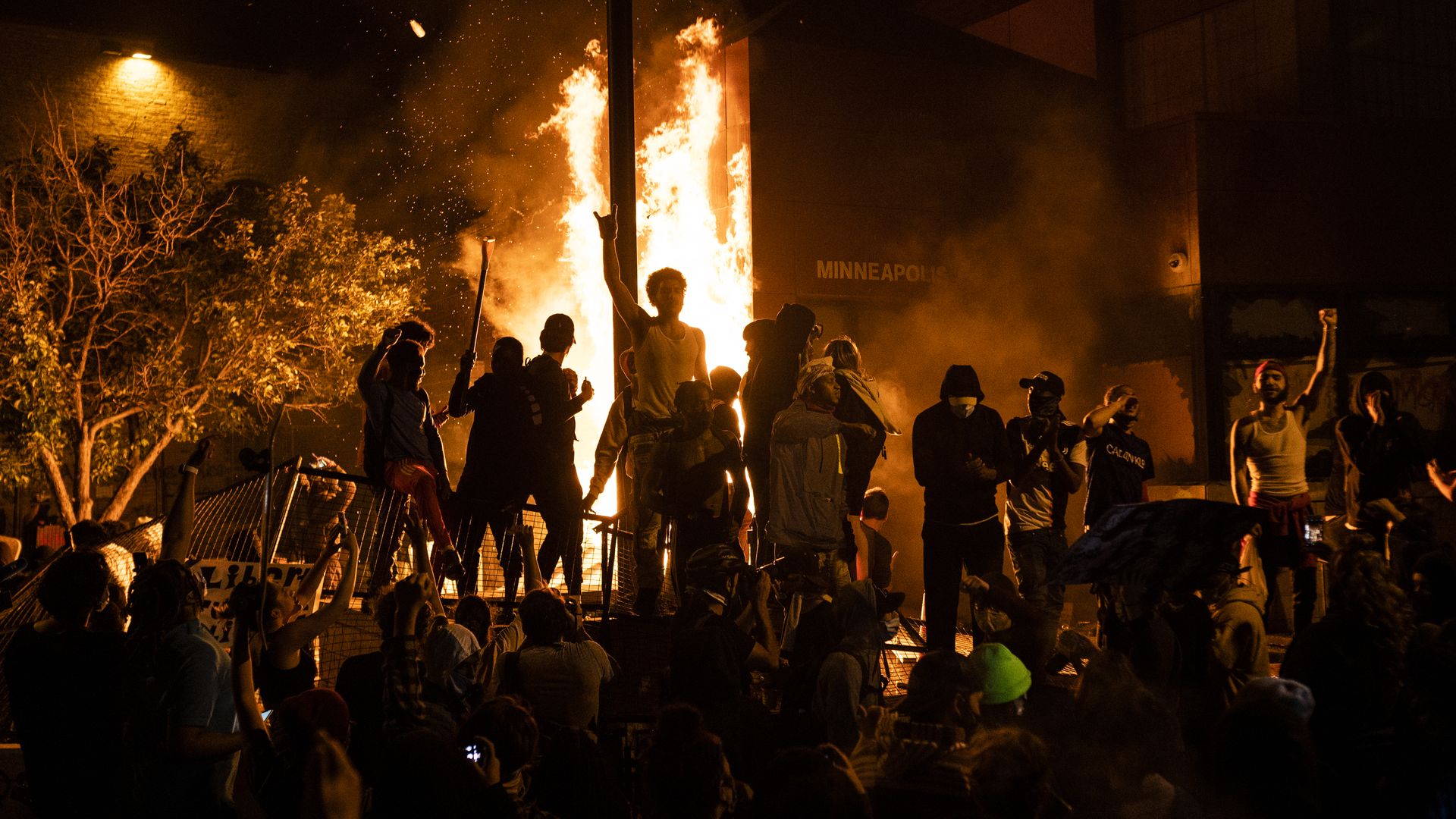 Demonstrators demanding justice burned a Minneapolis police station and took control of the streets around it last night, heaving wood onto the flames, kicking down poles with surveillance cameras and torching surrounding stores.
What's happening: The crowd was protesting the death of George Floyd, an unarmed black man whose life was snuffed out Tuesday by a white Minneapolis police officer who kneeled on his neck for about eight minutes.
Four officers have been fired, but no one has been charged.
Marq Claxton of the Black Law Enforcement Alliance said on MSNBC that the actions were an effort to "force the world to listen to the cries of a community that feels under siege ... that black men and women are threatened by law enforcement on a daily basis."
For hours, no firefighters or police officers were seen anywhere around the protest.
TV reporters on the scene said they heard no sirens — just honking by demonstrators.
People threw fireworks at the flaming precinct, and the crowd cheered.
A liquor store was engulfed, and CNN reported that a smoke shop and a Target had also been torched.
Explaining officers' retreat, Minneapolis Mayor Jacob Frey told a news conference at 1:30 a.m. local time: "As situations started to escalate more and more, as we saw more and more people breach the perimeter, ... it became obvious to me that safety was at risk."
"Brick and mortar is not as important as life."
An Arby's, boarded up for protection, was broken into and a dozen people swarmed the entrance, MSNBC's Morgan Chesky reported from outside.
"That is really the scene, block by block, in this part of the city," he said.
The context: Eddie Glaude, chair of Princeton's Department of African American Studies, said the violence reflected distrust of government and police, as the nation copes with a pandemic that has brought massive unemployment and loss of life.
"We're on the cusp of a kind of desperation in this country," he said on MSNBC during live coverage of the pandemonium.
The bottom line ... Former NAACP President Ben Jealous said on MSNBC: "This is what it looks like when justice has been denied for a long time."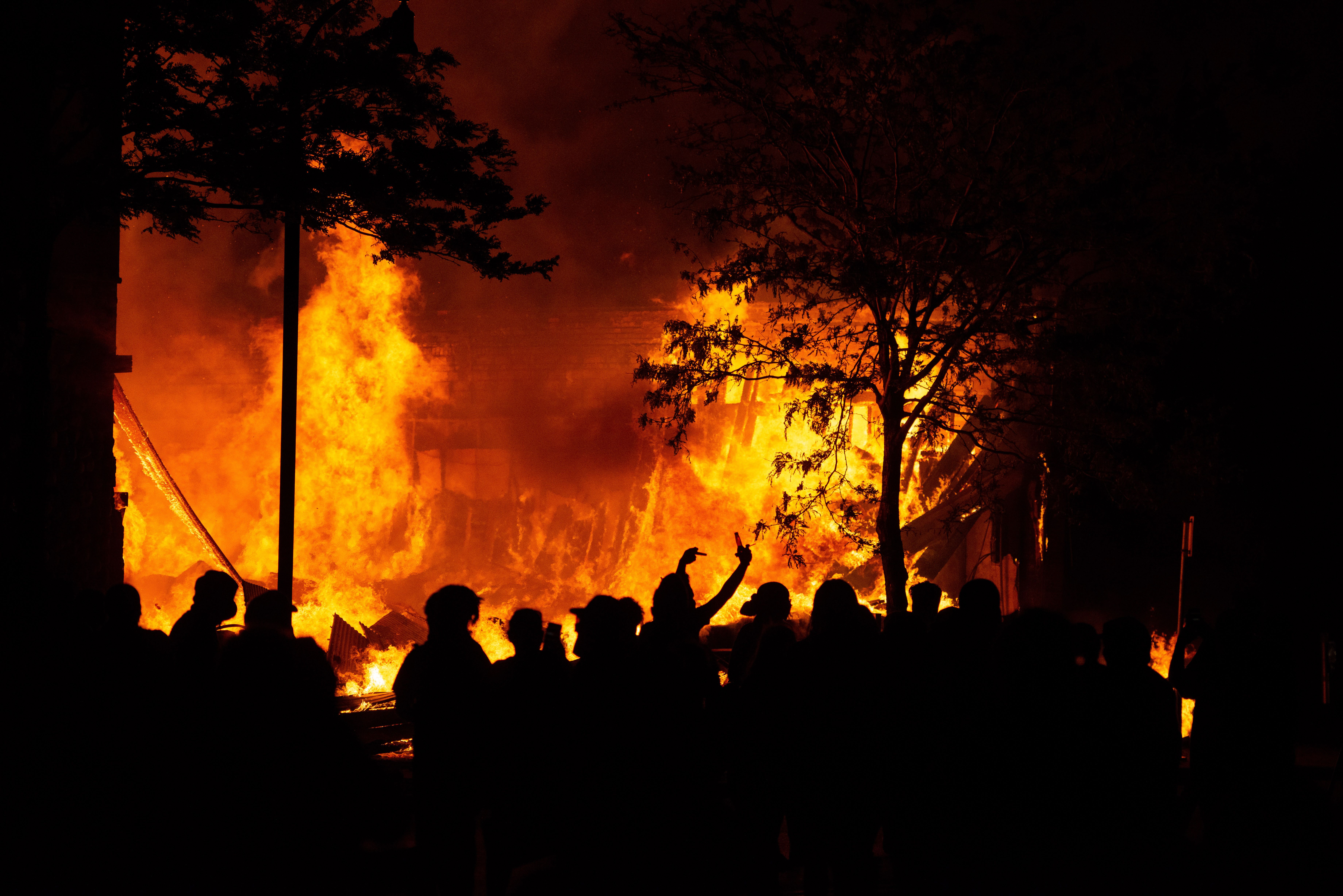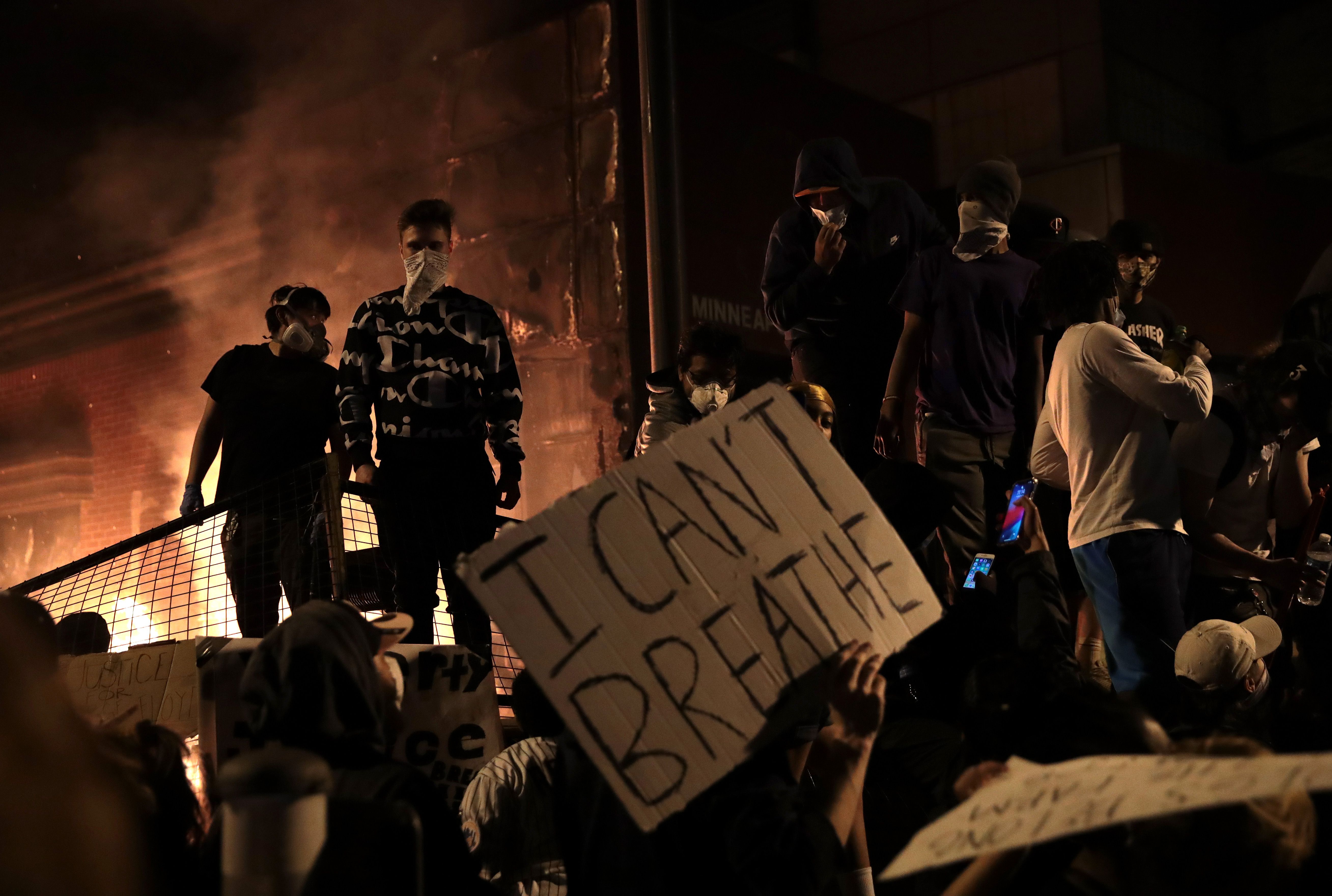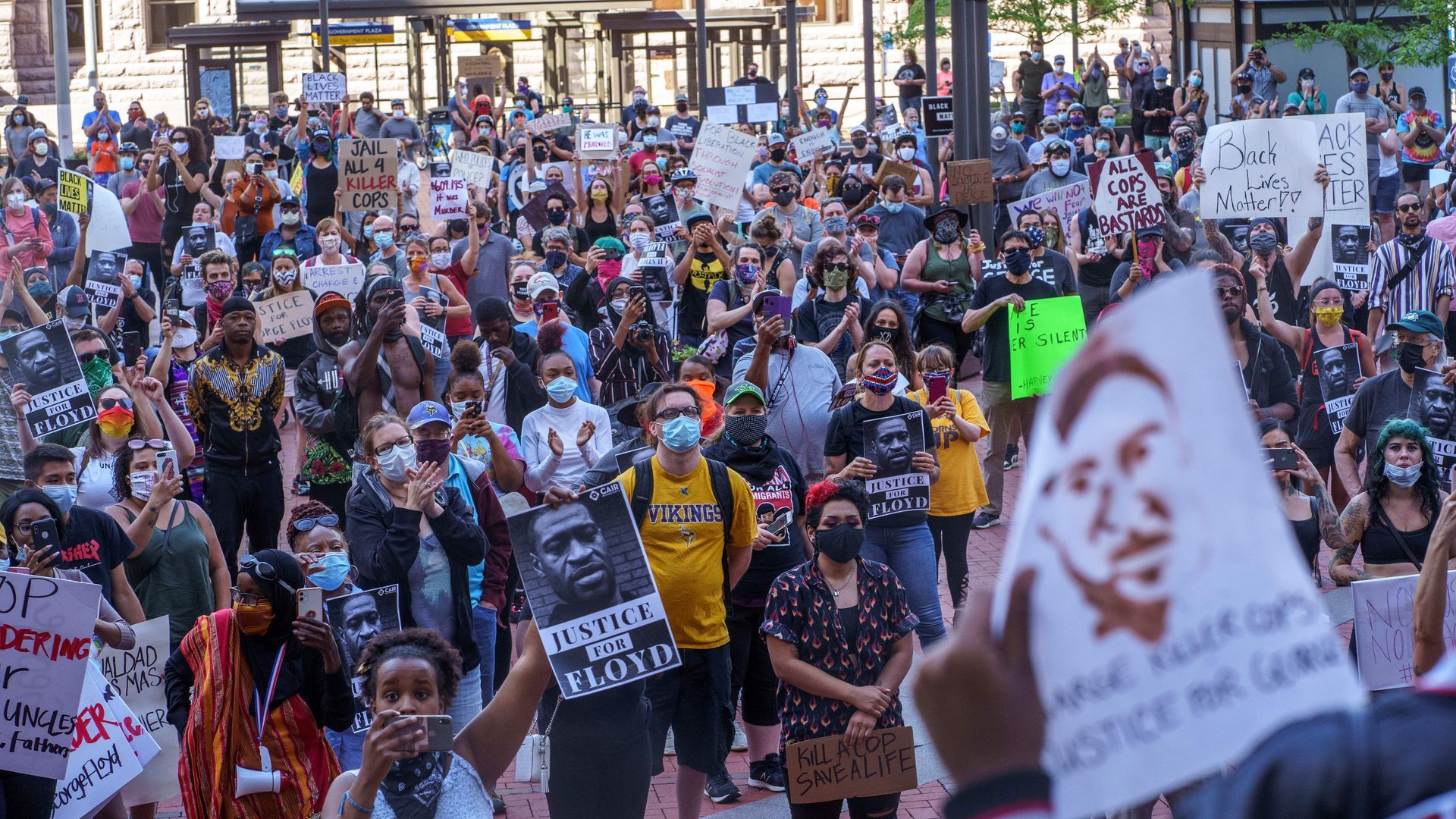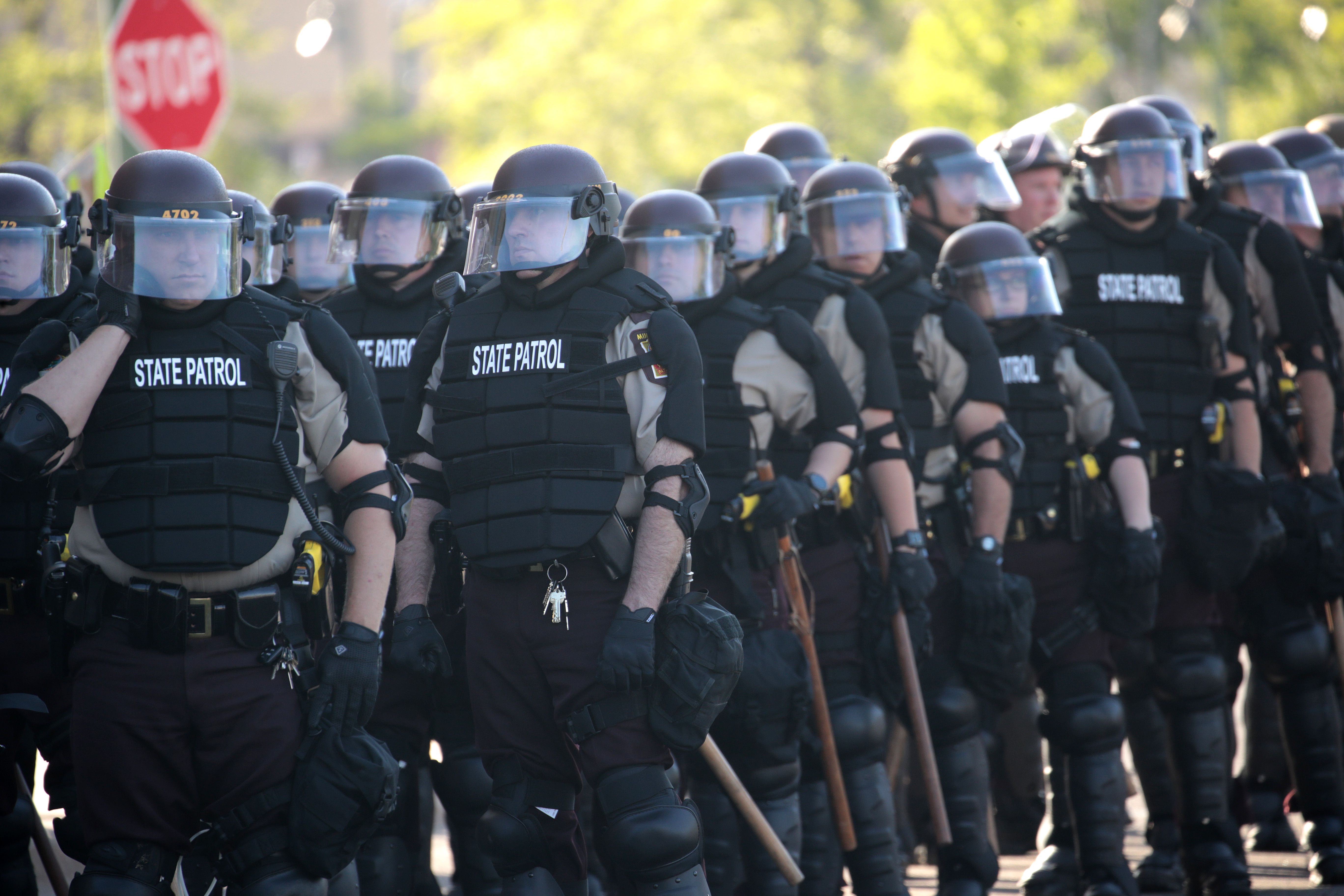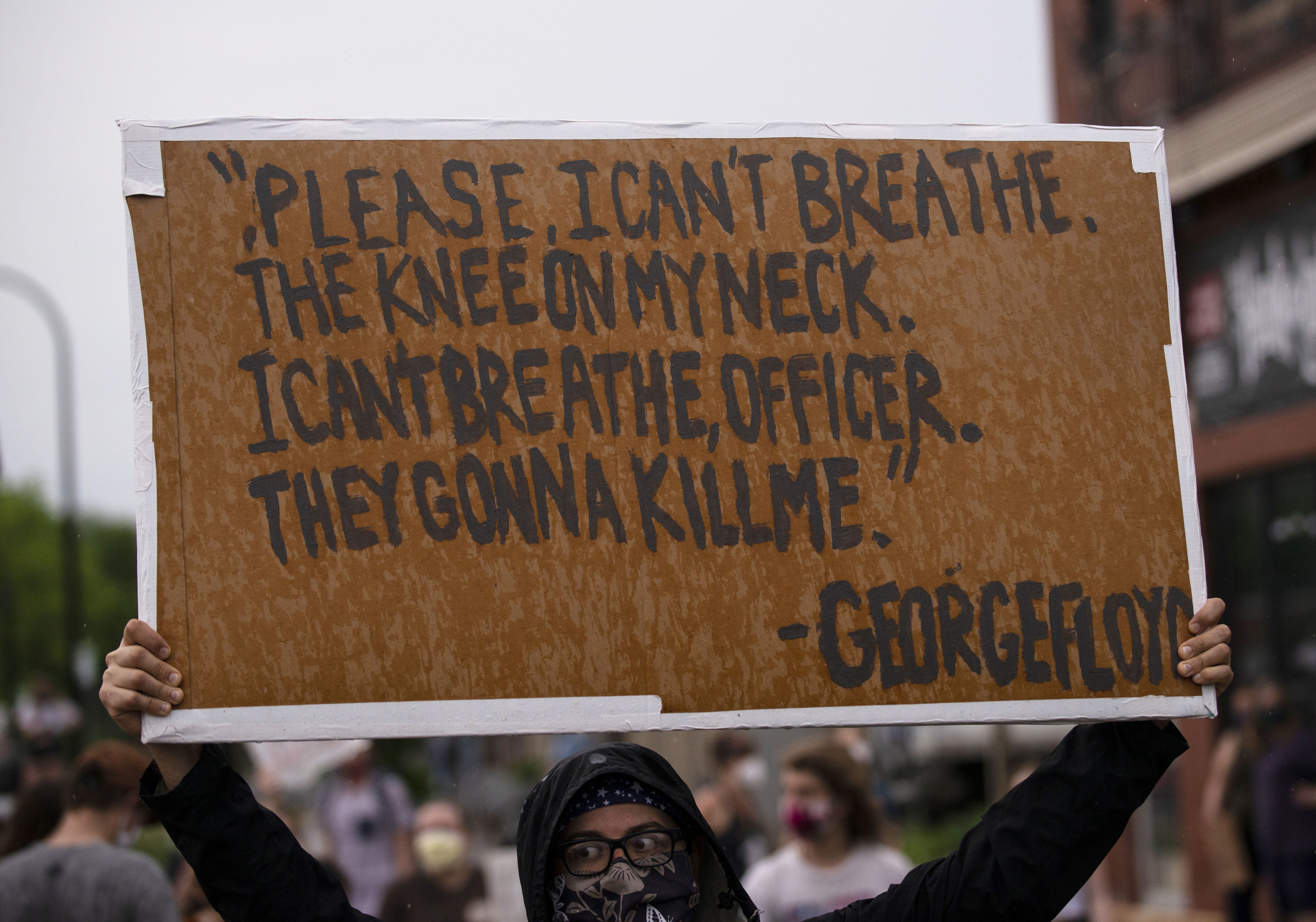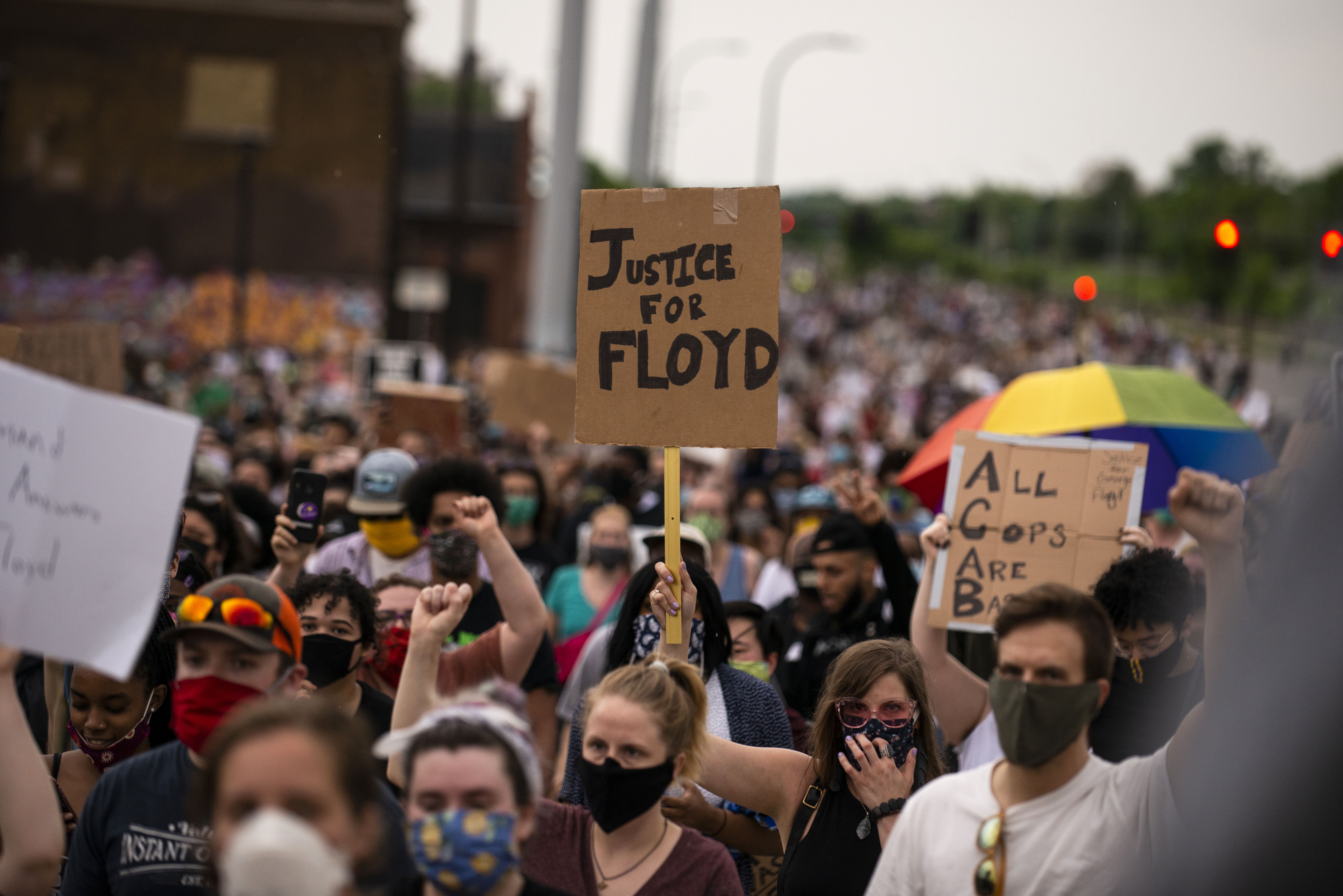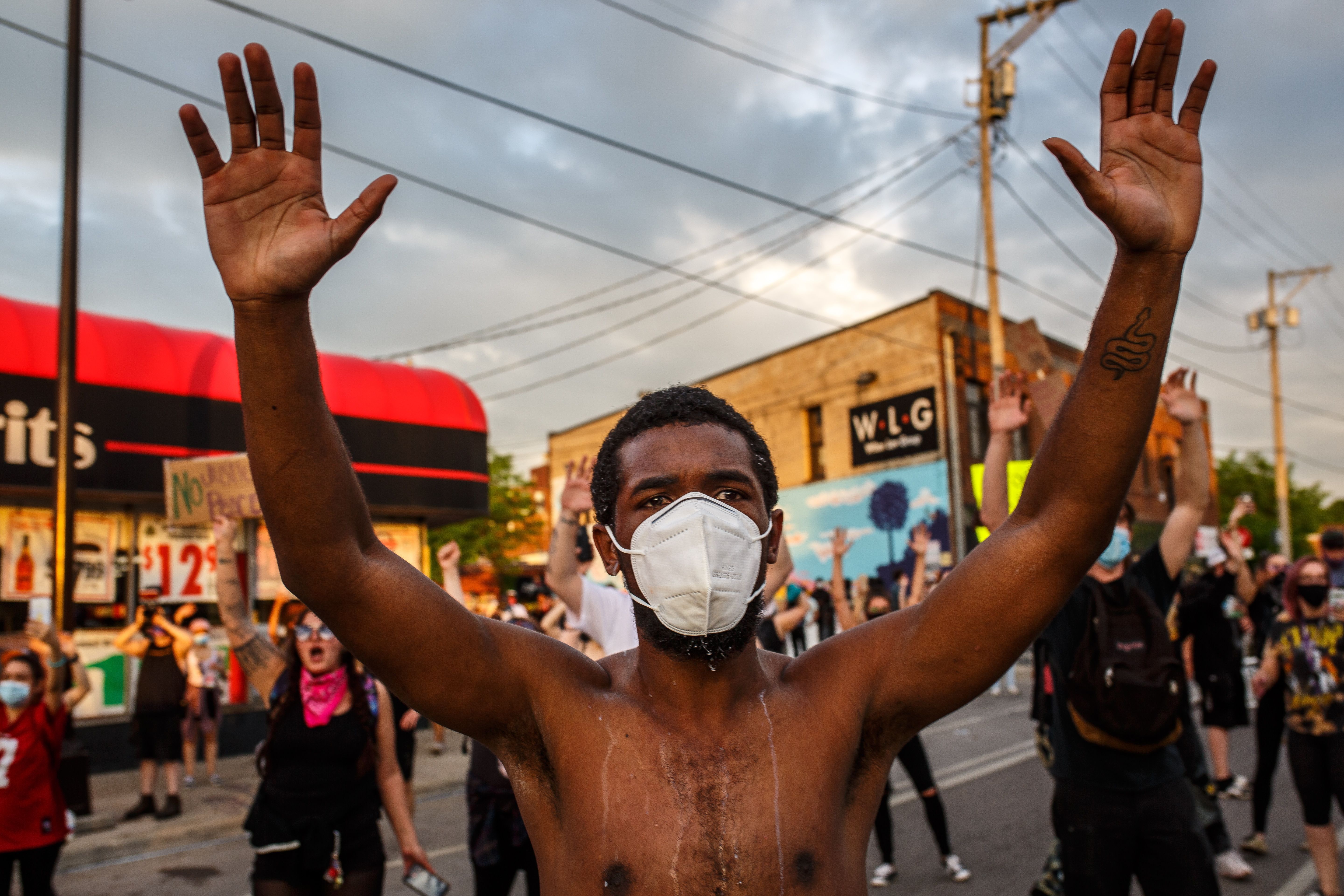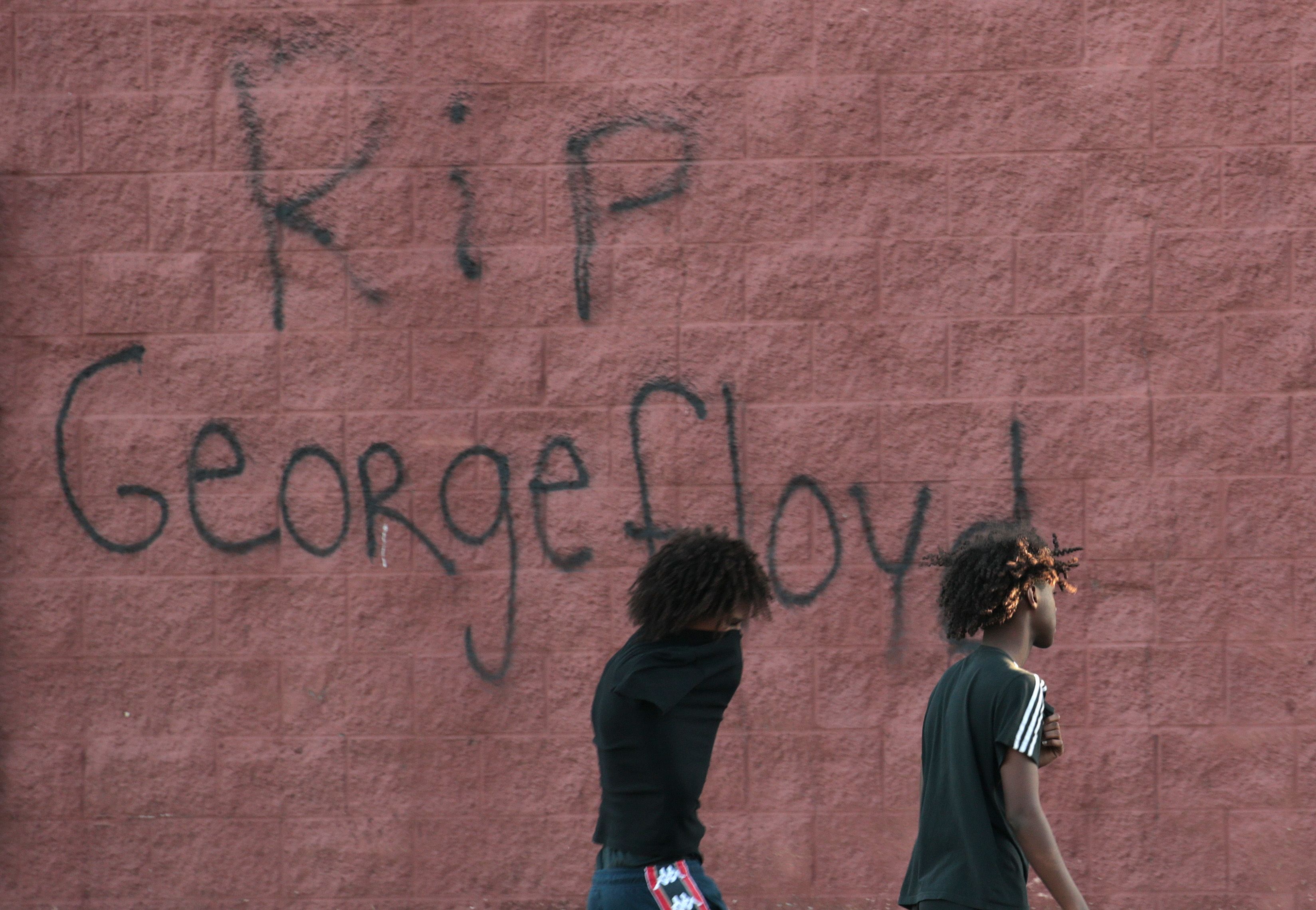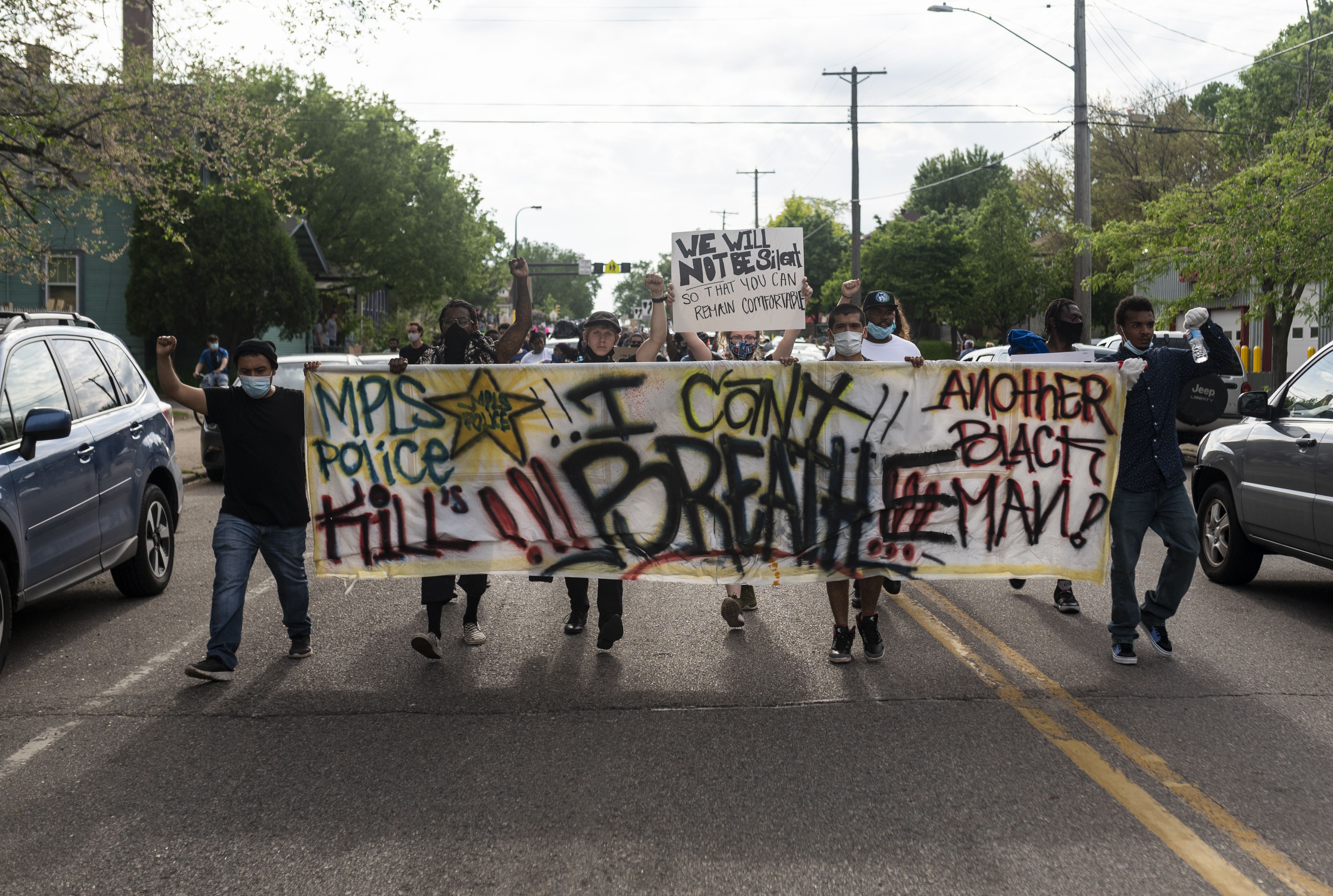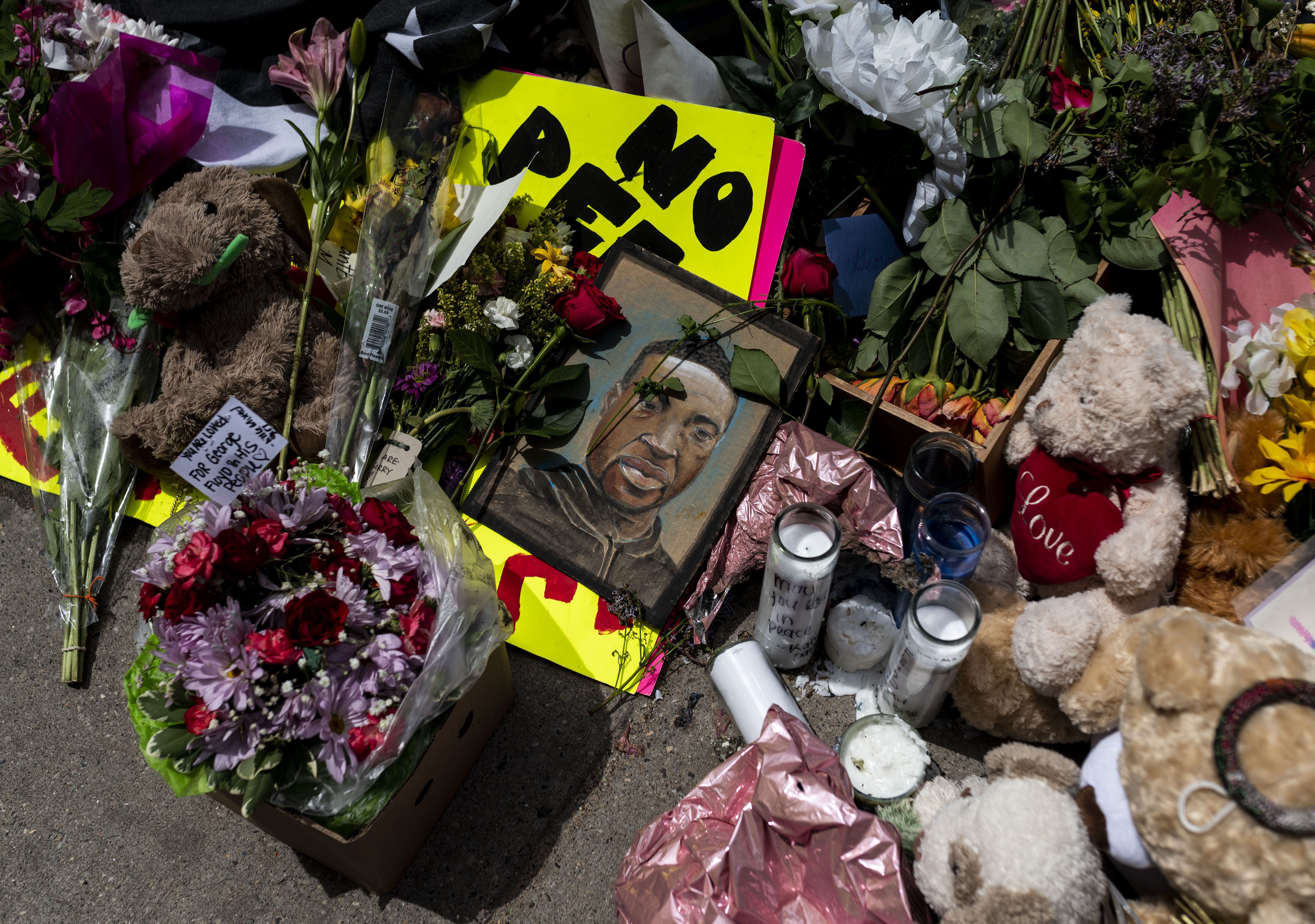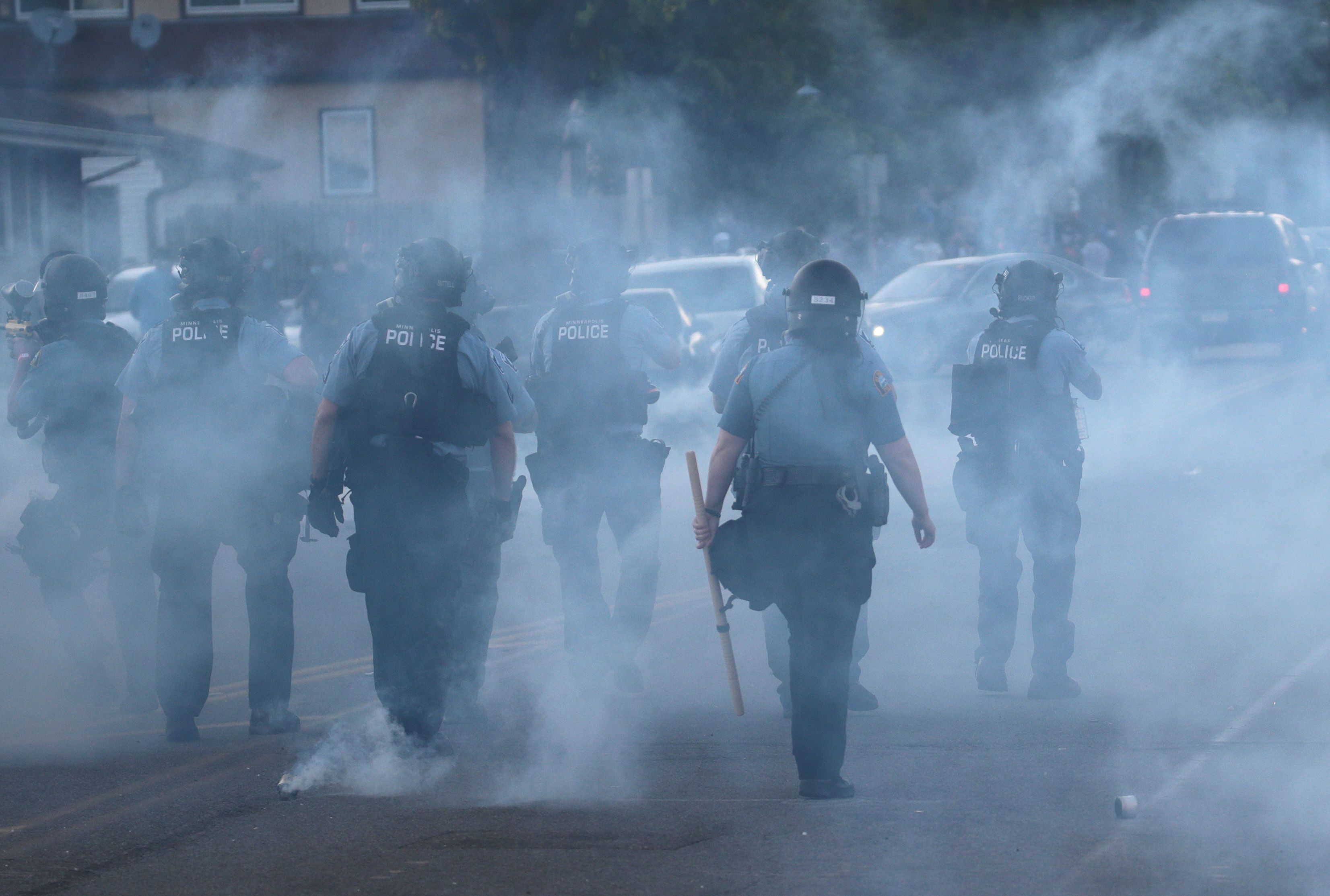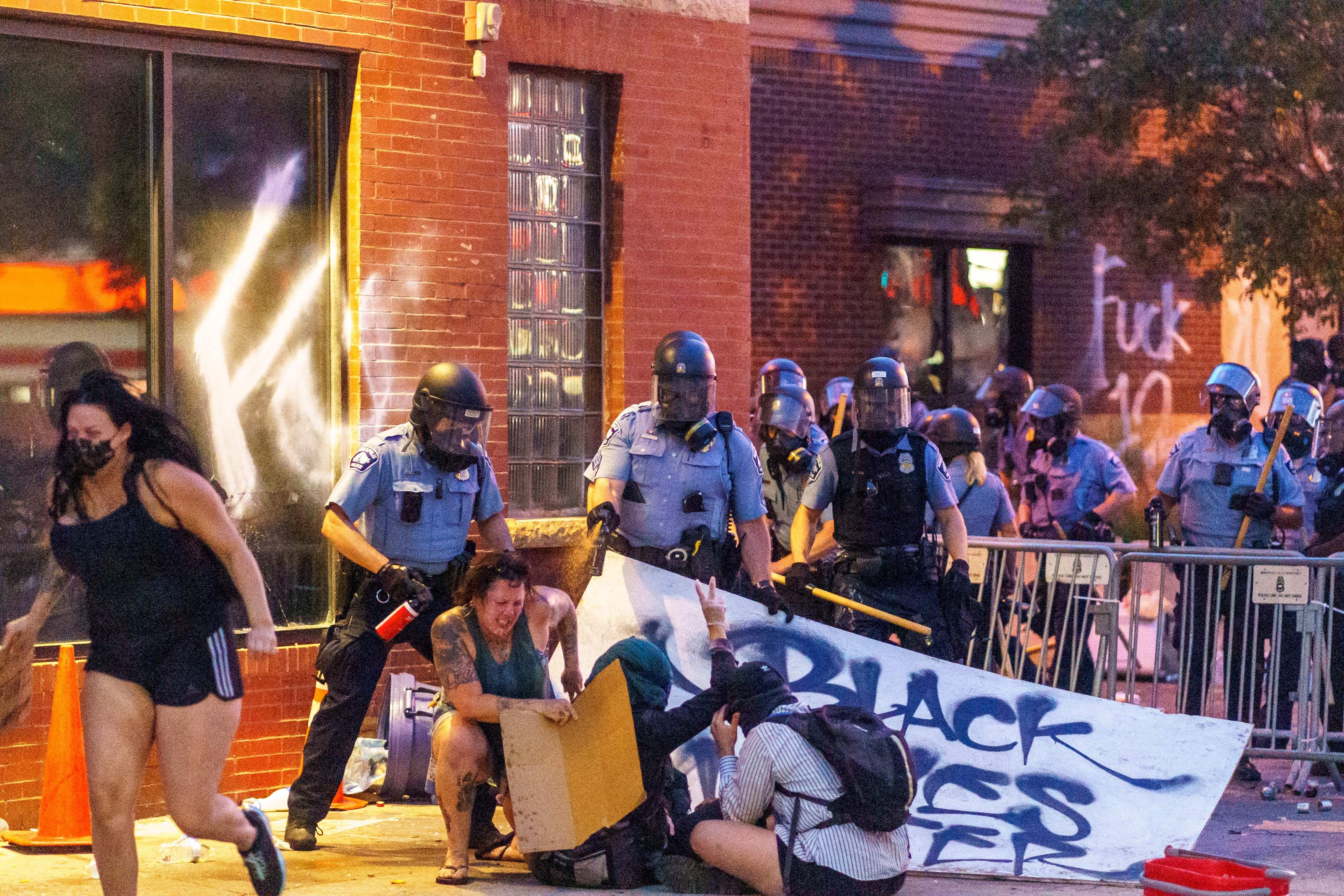 Editor's note: This article has been updated with new details throughout.
Go deeper