Trump to Sessions: You ruined many lives over Russia probe recusal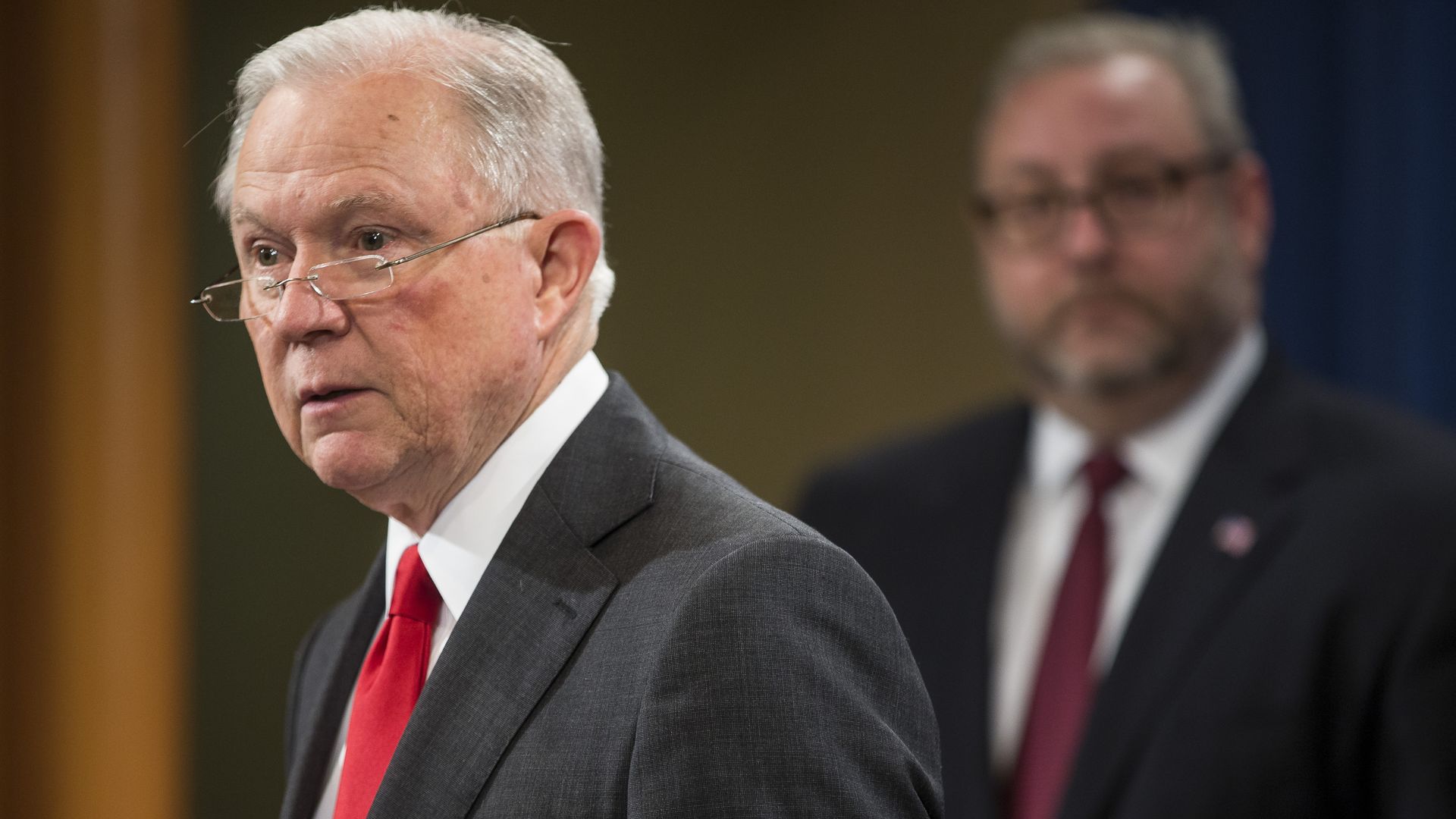 President Trump accused his former Attorney General Jeff Sessions Saturday evening of lacking courage when he recused himself from the Russia investigation.
Driving the news: Trump made the comment in a retweet of the former AG's Twitter post defending himself the previous evening following the president's endorsement of Sessions' rival for the Alabama Senate seat.
"Jeff, you had your chance & you blew it. Recused yourself ON DAY ONE (you never told me of a problem), and ran for the hills. You had no courage, & ruined many lives. The dirty cops, & others, got caught by better & stronger people than you. Hopefully this slime will pay a big price. You should drop out of the race & pray that super liberal @DougJones, a weak & pathetic puppet for Crazy Nancy Pelosi & Cryin' Chuck Schumer, gets beaten badly. He voted for impeachment based on "ZERO". Disgraced Alabama. Coach @TTuberville will be a GREAT Senator!"
— Trump's Saturday tweets to Sessions
Of note: Even before endorsing Tommy Tuberville for the Senate seat in early March, Trump repeatedly criticized Sessions on social media. Sessions touted his Trump ties as he was forced into a March 31 runoff in his bid to challenge Sen. Doug Jones (D) in the election and regain his former Senate seat.
What they're saying: Trump tweeted Friday evening: "3 years ago, after Jeff Sessions recused himself, the Fraudulent Mueller Scam began. Alabama, do not trust Jeff Sessions. He let our Country down. That's why I endorsed Coach Tommy Tuberville the true supporter of our #MAGA agenda!"
Sessions responded: "Look, I know your anger, but recusal was required by law. I did my duty & you're damn fortunate I did. It protected the rule of law & resulted in your exoneration. Your personal feelings don't dictate who Alabama picks as their senator, the people of Alabama do."
"I did my duty & you're damn fortunate I did."
— Sessions' tweet that provoked Trump's latest response
Go deeper: Trump endorses Jeff Sessions' rival for Alabama Senate race
Editor's note: This article has been updated with Trump's Saturday comments.
Go deeper