WHO chief agrees to coronavirus response review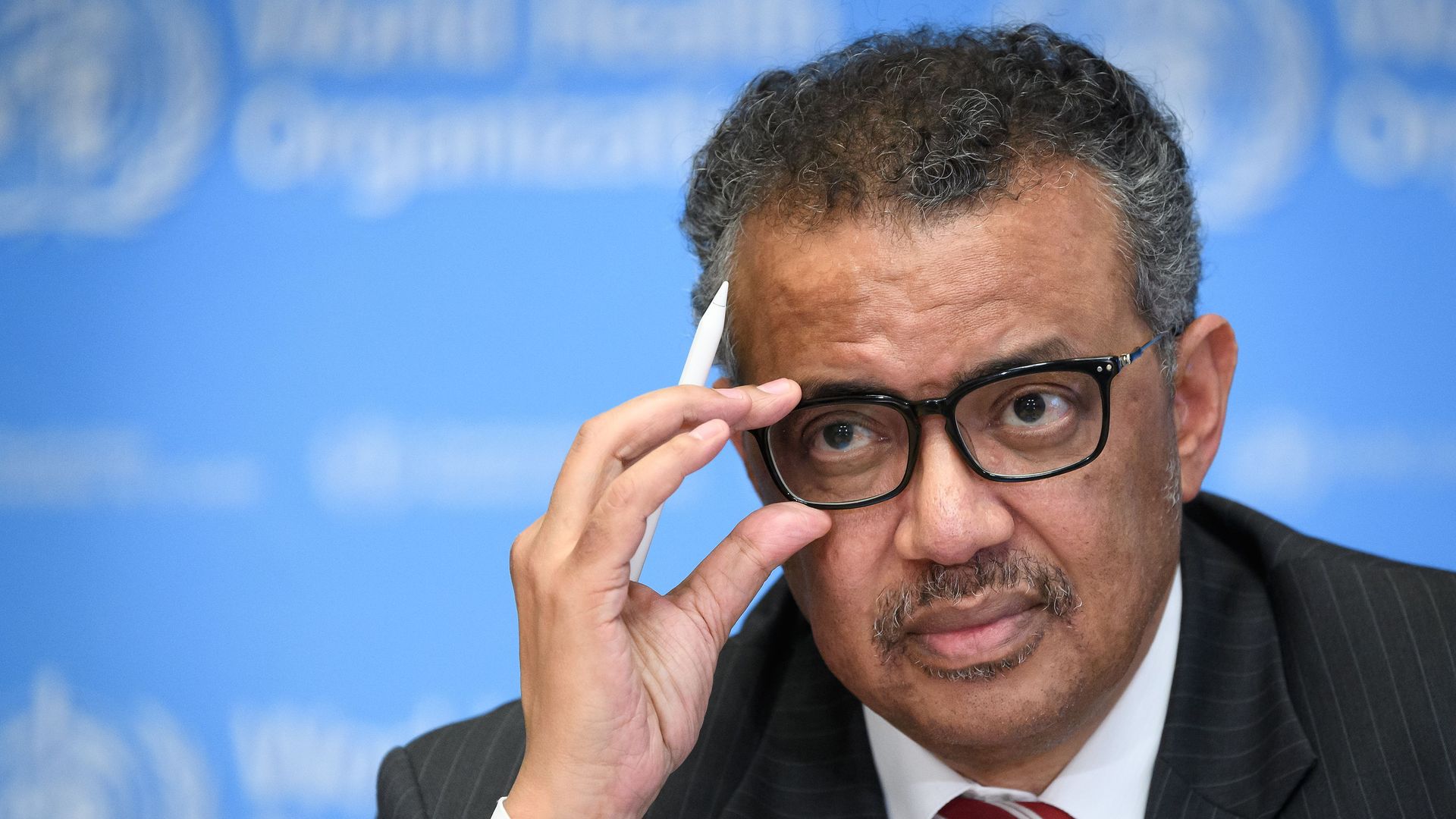 The World Health Organization agreed Monday to a call from over 110 countries for an independent review of the global coronavirus response after China backed the move, despite strongly rejecting an inquiry when Australia first proposed it.
Driving the news: WHO Director-General Tedros Adhanom Ghebreyesus pledged during the World Health Assembly's virtual meeting to hold a "comprehensive evaluation" soon in response to a draft motion, co-sponsored by the African Group's 54 member states, filed at the talks. The probe won't examine the origins of the virus.
President Trump and members of his administration claim they have "enormous evidence" to support the theory that COVID-19 originated in the Wuhan Institute of Virology.
The WHO has agreed, however, to examine "lessons learned" from countries' responses.
Of note: At the meeting, attended by 194 WHO member states, China's
President Xi Jinping pledged to donate $2 billion over the next two years to support coronavirus response efforts, particularly in developing countries. Trump announced previously the U.S. would cut WHO funding.
The conference paper that was backed by countries including all 27 European Union member states but not the U.S. named neither China nor Wuhan, where the virus was first discovered.
But it says that it's seeking to "identify the zoonotic source of the virus and the route of introduction to the human population, including the possible role of intermediate hosts, including through efforts such as scientific and collaborative field missions."
Background: China accused Australia of doing the United States' political bidding when Prime Minister Scott Morrison first called for an inquiry last month.
Per Reuters, Chinese officials accused Australia at the time of being "keen to parrot what those Americans have asserted and simply follow them in staging political attacks on China."
Read the draft motion via DocumentCloud:
Go deeper: Xi accepts, while Trump rejects, invite to address WHO
Editor's note: This article has been updated with details of the coronavirus review and developments from the WHO meeting.
Go deeper