Updated May 12, 2020 -

World
Interpol issues notice for Anne Sacoolas over Harry Dunn's death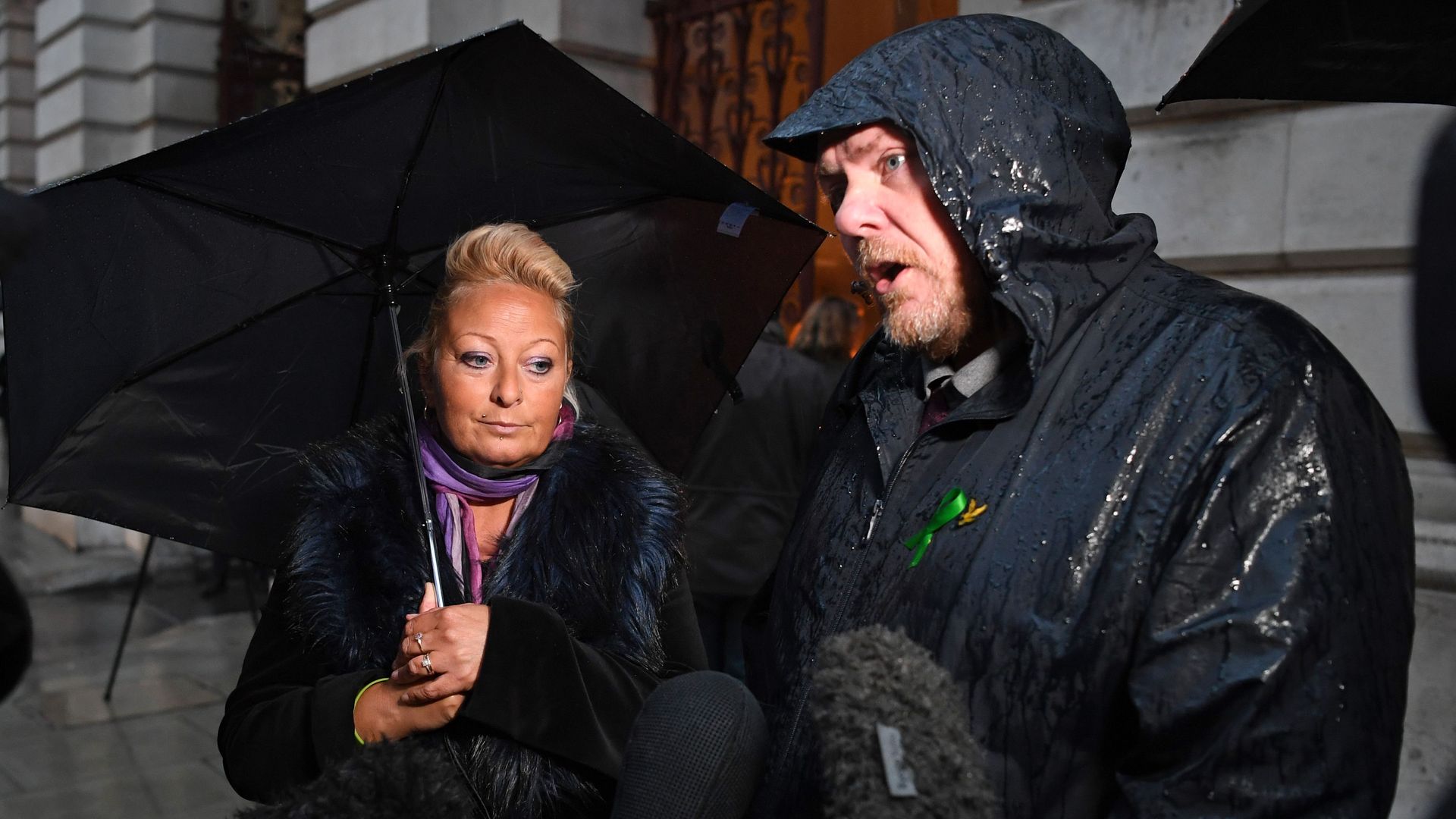 An Interpol Red Notice was issued and circulated globally Monday for Anne Sacoolas, the U.S. diplomat's wife who was charged last December over the auto crash death of a teenager in the U.K.
Why it matters: President Trump and U.K. Prime Minister Boris Johnson have both weighed in on the high-profile case, which threw the issue of diplomatic immunity into the spotlight the spotlight. The International Criminal Police Organization's notice means Sacoolas would be arrested if she were to leave the U.S.
The notice means diplomatic immunity no longer applies, a spokesperson for Harry Dunn's family claimed in a tweet as he renewed calls for her extradition to face the charge of causing death by dangerous driving as a result of driving on the wrong side of the road last August.
But a State Department spokesperson told Axios that Secretary of State Mike Pompeo's decision was final when the U.S. declined the extradition request.
What they're saying: "At the time the accident occurred, and for the duration of her stay in the UK, the U.S. citizen driver in this case had immunity from criminal jurisdiction," the spokesperson said.
"If the United States had granted the U.K.'s extradition request, it would have rendered the invocation of diplomatic immunity a practical nullity and would have set an extraordinarily troubling precedent."
The spokesperson said the U.S. had been closely "engaged with" the U.K. government on the case, "and we have been transparent about our positions on legal and diplomatic matters concerning this accident."
Go deeper: British foreign secretary condemns U.S. refusal to extradite American diplomat's wife
Editor's note: This article has been updated with the State Department's comments.
Go deeper