Fed says near-zero rates will remain until economy weathers coronavirus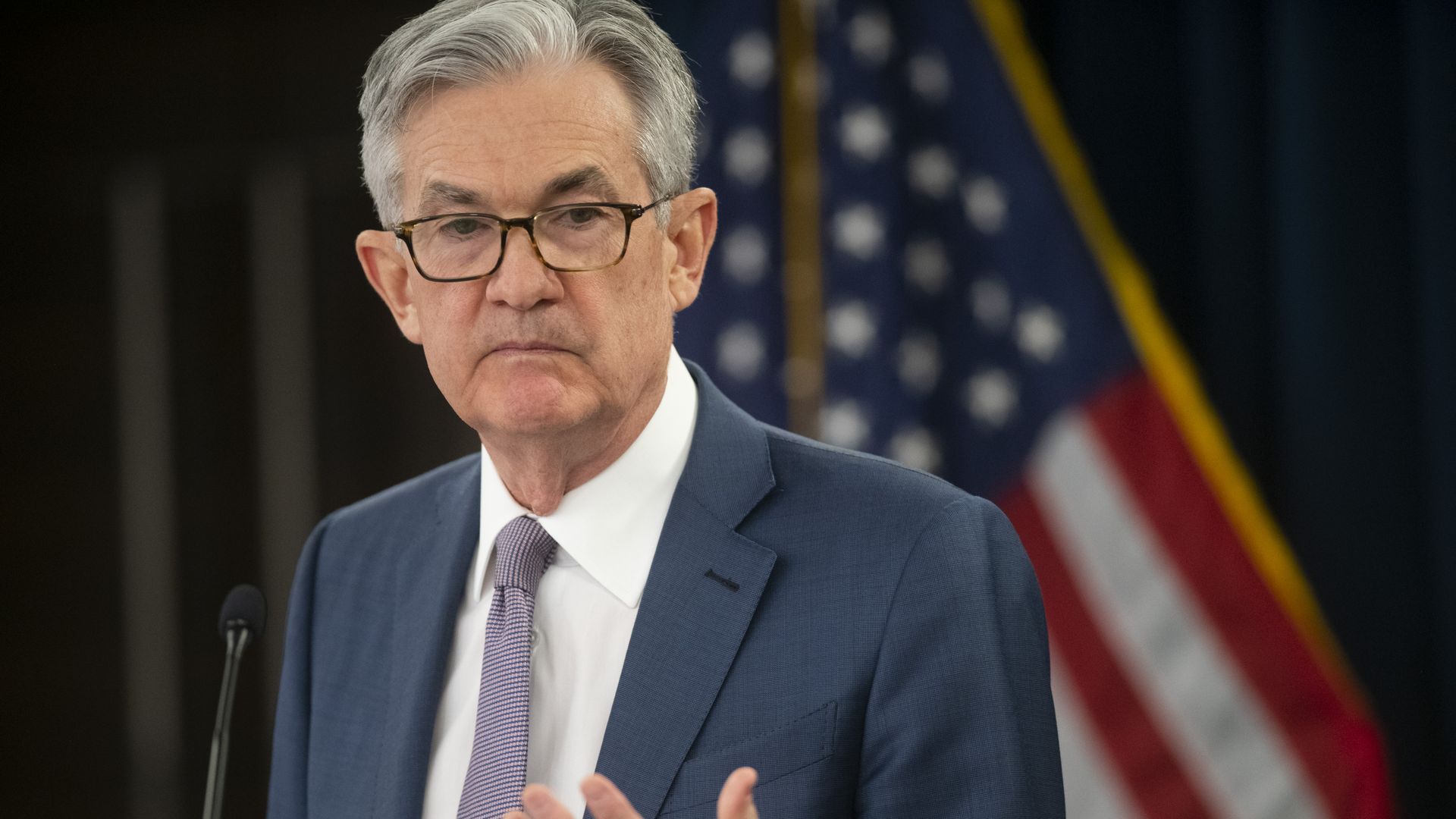 Federal Reserve chairman Jerome Powell painted a grim picture of the U.S. economy during a virtual press conference with reporters on Wednesday, but he said the Fed will act "forcefully, proactively and aggressively" to try to heed off the pain.
Why it matters: In a matter of weeks, stay-at-home orders and other restrictions to contain the coronavirus have pushed over 26 million Americans out of work and prompted the biggest economic contraction in over a decade. The Fed has made quick — and at times unprecedented — moves to shield the economy and keep critical markets functioning.
Details: The Federal Reserve plans to keep interest rates near zero "until it is confident that the economy has weathered" the coronavirus crisis, per its policy statement.
But low rates alone are not enough to spur the pandemic-hit economy. The Fed has unleashed a slew of other programs to help in recent weeks, including the Main Street Lending Program, which offers loans to midsized businesses.
Powell did not provide a specific date for when that program would officially launch.
What they're saying: Powell said the April jobs report, out next week, is expected to show the unemployment rate in double digits. Before the coronavirus crisis, unemployment was at 3.5%, a 50-year low.
He also said overall economic activity "will likely drop at an unprecedented rate" in the current quarter, while "the depth and the duration of the economic downturn are unknown."
Powell said more action and economic support from the Fed and Congress could be necessary if "the recovery is to be a robust one."
The intrigue: The Fed is limited in its ability to get money directly in the hands of Americans suffering, as the economy is largely shut due to the coronavirus. And whatever the Fed lends must be paid back. Powell urged Congress to do everything it could without letting concerns about the deficit get in the way.
"This is not the time to let the [fiscal concern] — which is a very serious concern — get in the way of us winning this battle," Powell said.
Go deeper