Coronavirus-related heart attack caused first known U.S. virus death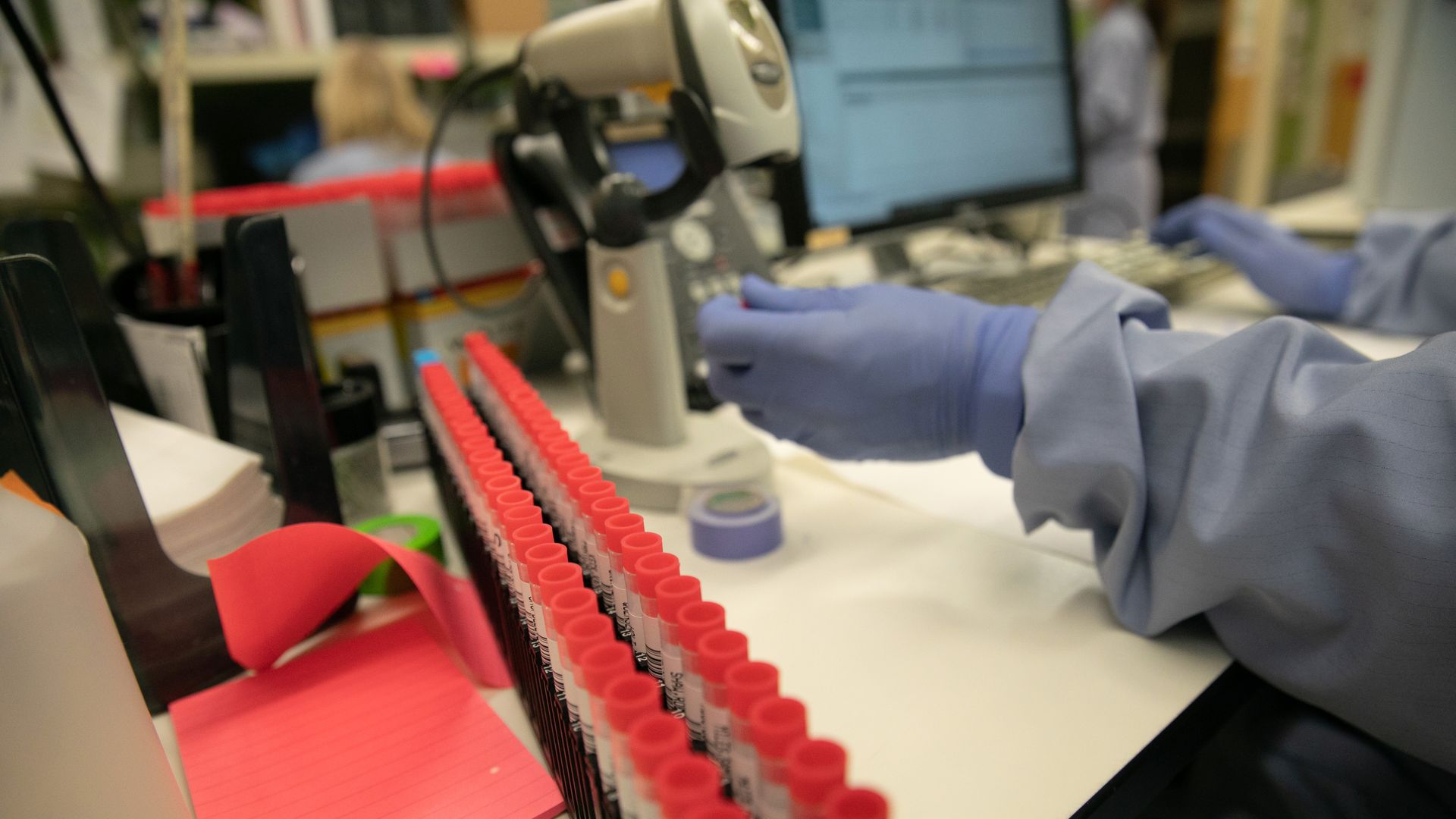 The first person known to have the novel coronavirus when they died was killed by a heart attack "due to COVID-19 infection," autopsy results obtained by the San Francisco Chronicle on Saturday show.
Why it matters: The patient, 57-year-old Patricia Dowd, from Santa Clara County, California, died on Feb. 6. The first known death from COVID-19 in the U.S. was previously declared on Feb. 29 to be a patient in Washington state.
Santa Clara County executive Jeff Smith said the origins of the case, along with two others in the county on Feb. 17 and March 6, were "believed to be within the community," suggesting transmission occurred much earlier than previously thought, according to the Mercury News.
What's new: Per the autopsy report, SARS-CoV-2, the virus that causes COVID-19, was found in Dowd's heart, trachea, lungs and intestines and she reported "flu-like symptoms" in the days leading up to her death.
She had a mildly enlarged heart but no coronary heart disease nor clotting that would have triggered a heart attack, the autopsy states. Blood had collected in the sac around her heart, which led to pressure on the organ that caused it to rupture.
What they're saying: Santa Clara County Public Health announced in a statement last Tuesday the February deaths occurred at home "during a time when very limited testing was available only through the CDC."
"Testing criteria set by the CDC at the time restricted testing to only individuals with a known travel history and who sought medical care for specific symptoms," the statement added.
"As the Medical Examiner-Coroner continues to carefully investigate deaths throughout the county, we anticipate additional deaths from COVID-19 will be identified."
Of note: Clinicians are finding evidence that the virus not only affects the lungs, it also may be causing acute kidney disease, neurological malfunction, heart inflammation, blood clots, liver problems and intestinal damage, the Washington Post reported this month.
Editor's note: This article has been updated with new details throughout.
Go deeper