Beto O'Rourke joins Klobuchar and Buttigieg in endorsing Biden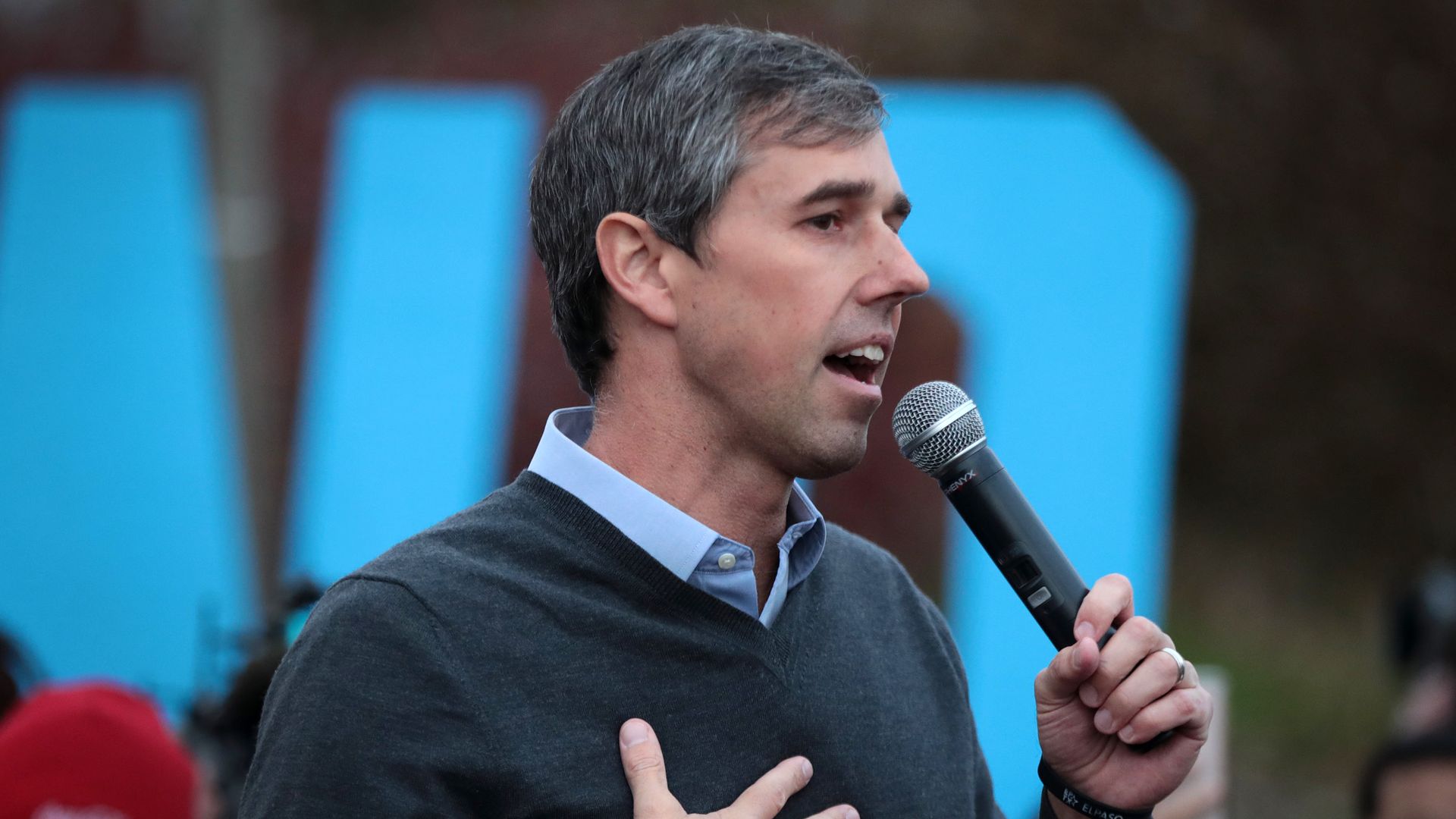 Former Rep. Beto O'Rourke endorsed former Vice President Joe Biden on stage at a rally in Dallas, Texas, Monday.
Driving the news: O'Rourke is the third former 2020 competitor to endorse Biden Monday. Former South Bend Mayor Pete Buttigieg, who dropped out of the race Sunday, also endorsed Biden at the rally. Sen. Amy Klobuchar, who ended her campaign earlier Monday, did the same.
We need someone who can bring us together and heal us. We need Joe Biden."
— Beto O'Rourke at Biden's Texas rally
The endorsements come just hours before polls open on Super Tuesday. Sen. Bernie Sanders holds a narrow lead in delegates over Biden, but moderates coalescing around Biden could give him a vital boost.
What he's saying: At the rally, Biden praised the gun control advocacy of O'Rourke — who campaigned for buybacks of assault weapons and who declared last year, "Hell, yes, we're going to take your AR-15, your AK-47.
"You're gonna take care of the gun problem with me, you're gonna be the one who leads this effort," Biden told O'Rourke. "I'm counting on you, we need you badly."
The big picture: O'Rourke dropped out of the 2020 race in November after multiple attempts to rebrand himself in the Democratic field. He'd once been the buzz of the Democratic Party after making a splash in the 2018 midterms while running against incumbent GOP Sen. Ted Cruz.
Go deeper: Joe Biden's sudden, shocking surge
Editor's note: This article has been updated with new details from the rally.
Go deeper