Sanders mocks Trump's coronavirus response: This "great scientist" says it will end in April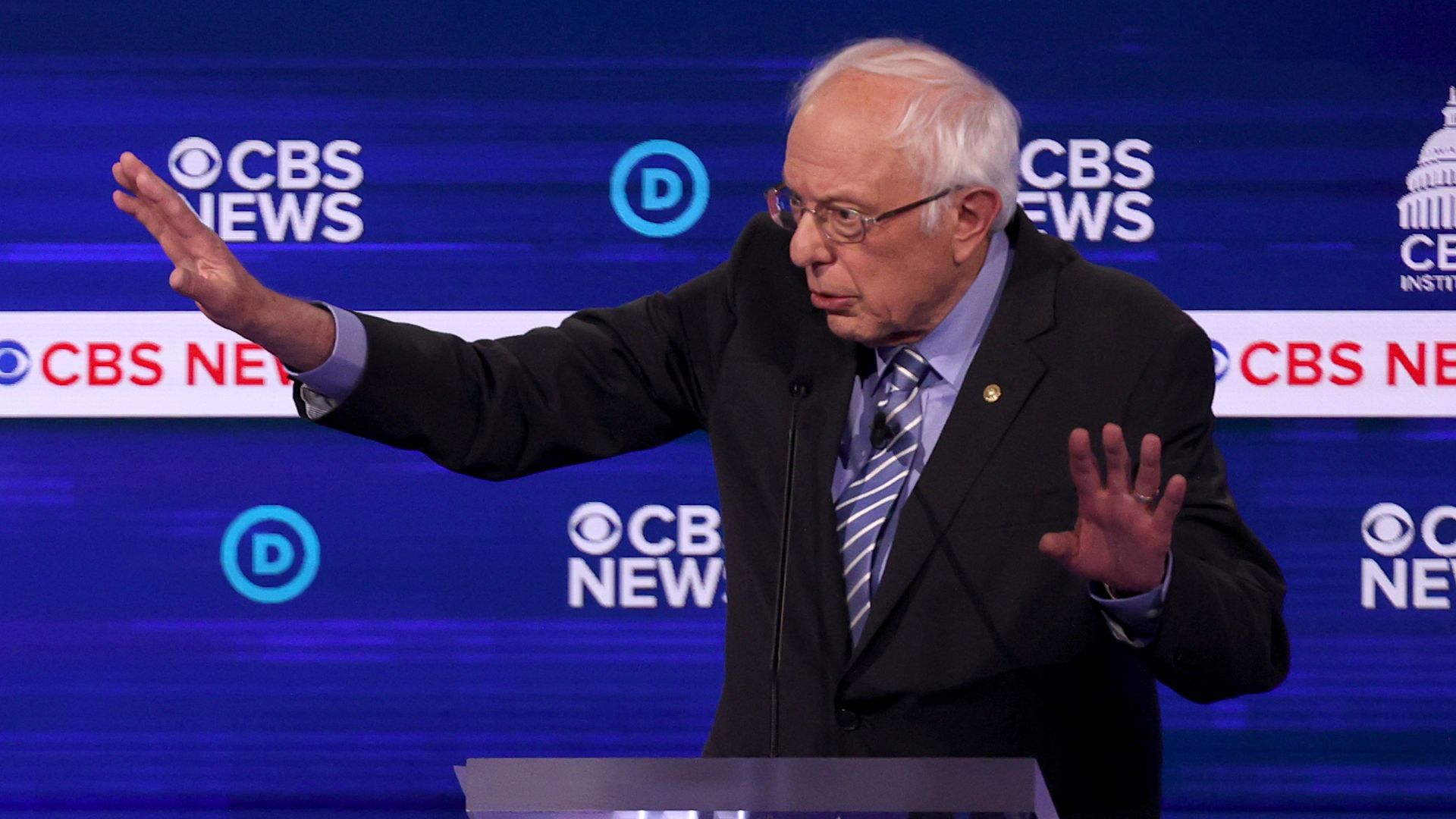 Sen. Bernie Sanders mocked President Trump's response to the novel coronavirus Tuesday at the Democratic debate.
What they're saying:
" In the White House today, we have a self-described great genius — self-described — and this great genius has told us that this coronavirus is going to end in two months. April is the magical date that this great scientist we have in the White House has determined — I wish I was kidding, that is what he said."
— Sanders
Sanders added: "Obviously, we have to make sure the the [Centers for Disease Control], the [National Institutes of Health], our infectious departments, are fully funded."
The big picture: The CDC has warned that it expects the further spread of coronavirus within the United States. As of Tuesday, 57 Americans have been diagnosed with novel coronavirus. The rise in cases has been recently driven by infections from the Diamond Princess cruise ship in Japan.
Watch:
Go deeper: Coronavirus "infodemic" threatens world's health institutions
Go deeper