MSNBC's Chris Matthews apologizes on air to Sanders for Nazi comments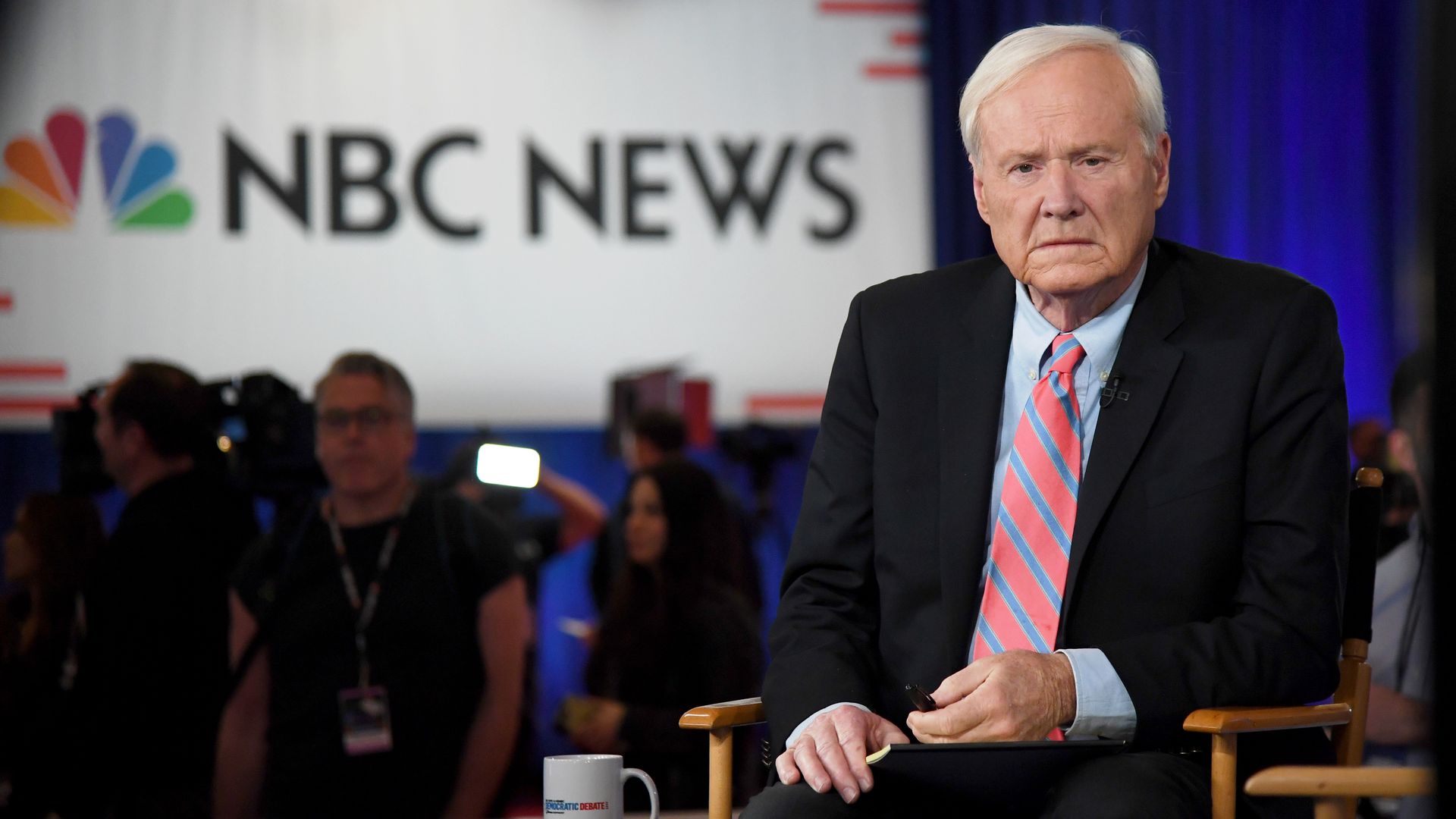 MSNBC's Chris Matthews apologized at the start of his "Hardball" show Monday for comparing during a broadcast Sen. Bernie Sanders' Nevada caucuses win to the Nazi invasion of France.
What he's saying: "I was wrong to refer to an event from the last days — or actually the first days of WWII," Matthews said. "Senator Sanders, I am sorry for comparing anything from that tragic era in which so many suffered, especially the Jewish people, to an electoral result in which you were the well-deserved winner." He went on to congratulate Sanders for the win.
Why it matters: Matthews faced calls to resign after he used the analogy when Sanders took an early lead Saturday night, lamenting that it's too late to stop the Vermont senator in the Democratic presidential race. Sanders is Jewish and has opened up during the 2020 campaign about his family's experience in the Holocaust.
The backstory: "I was reading last night about the fall of France in the summer of 1940 and the general, Reynaud, calls up Churchill and says, 'It's over,'" Matthews said Saturday. "And Churchill says, 'How can that be? You've got the greatest army in Europe. How can it be over?' He said, 'It's over.'"
Go deeper: Bernie's juggernaut
Editor's note: This article has been updated with new details throughout.
Go deeper