China replaces Hubei officials as death toll and cases jump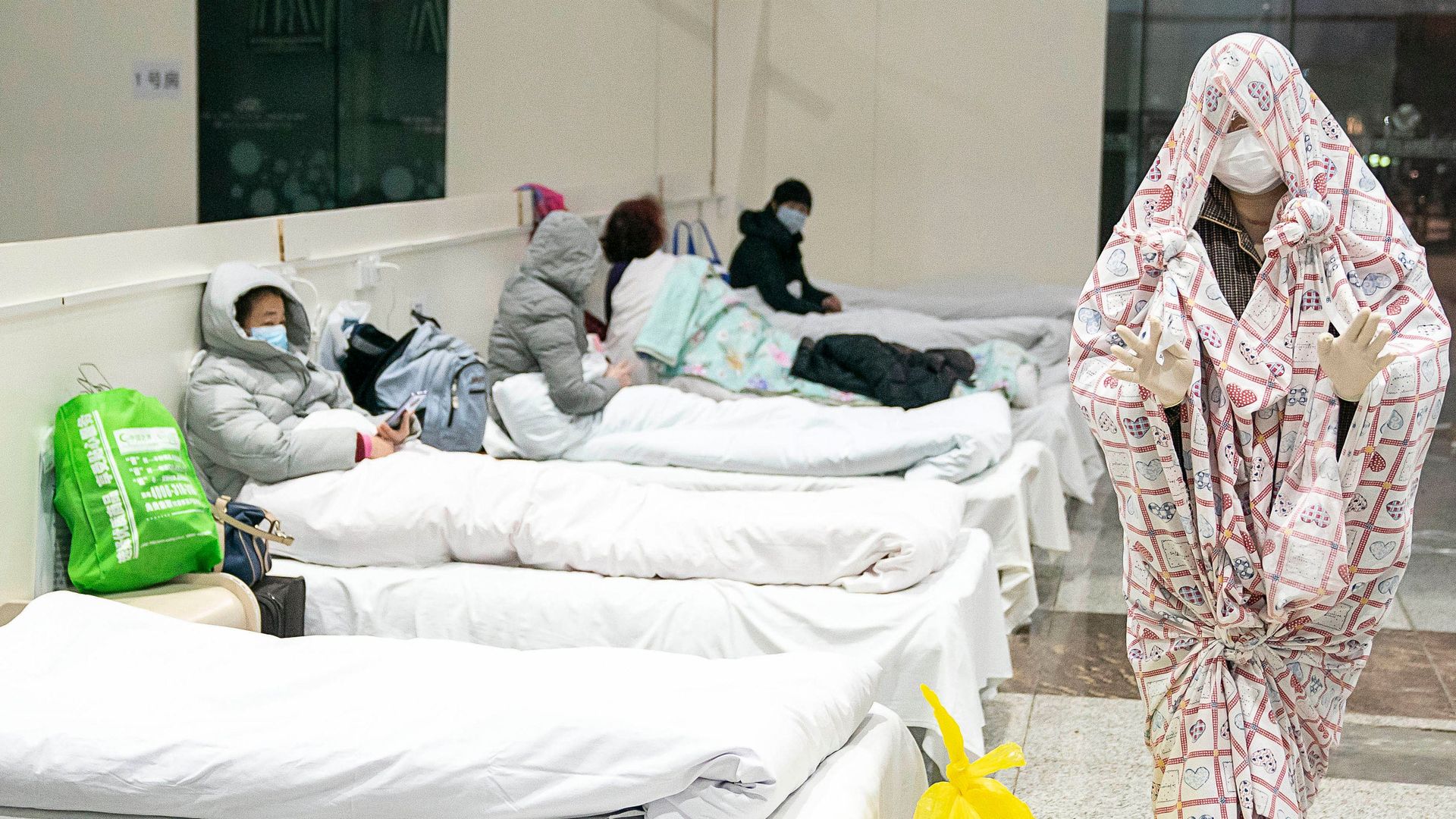 China's Communist Party replaced two top health officials in Hubei province, the epicenter of the novel coronavirus outbreak, state media reports, as infection rates soared following a diagnosis criteria revision Thursday.
Why it matters: Jiang Chaoliang and Ma Guoqiang were removed from their posts following "public outrage over authorities' handling of the crisis," per the Washington Post.
Hours later, the National Health Commission confirmed that in a single day, 254 people had died of COVID-19 and there were 15,152 new cases nationally, the vast majority in Hubei — taking the country's death toll to 1,367 and total infections to 59,804.
The big picture: The jump in coronavirus cases in the province came after the commission added clinical diagnosis to the case diagnosis classification guidelines in the confirmed total, according to a statement by the local health authority.
"Chinese officials previously only counted cases confirmed by nucleic acid tests, which critics said were faulty and greatly underestimated the true magnitude of the epidemic," the Washington Post notes.
Ying Yong has been appointed to the ousted Jiang 's former position as secretary of the Hubei Provincial Committee of the Communist Party of China and Wang Zhonglin has replaced Ma as member of the Standing Committee of the Hubei Provincial Committee of the CPC, per the state-run Xinhua.
For the record: Beijing revising the way it defines cases is "normal during the course of an outbreak," said Sylvie Briand, director of global infection hazard preparedness at the WHO, on Wednesday.
When a situation is just beginning, doctors need to have super sensitive case definitions, she said, but it's more important to broaden the approach once the numbers rise.
Michael Ryan, executive director of WHO 's health emergencies program, said the shift "is likely to bring a wider net" that will include "all lab-confirmed cases regardless of symptoms."
Go deeper:
Editor's note: This article has been updated with details from the National Health Commission news conference.
Go deeper